2023 Battle of the Bands Preview
The 2023 Battle of the Bands is right around the corner, coming to the West Morris Central auditorium on February 15 at 7:00PM. And there's a lot to be excited about: five (!) student acts are performing in addition to Faculty Meeting, West Morris' aptly-named faculty member band.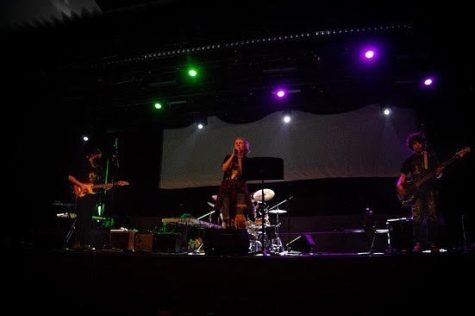 This year's lineup is a diverse one, with performances across a variety of musical styles. With metal from Third Monkey, hard rock from Bad Monkey, indie rock from Overexposure, indie pop from The Late Bees, and acoustic singer-songwriter from soloist Olivia Acosta, this Battle will be undoubtedly eclectic. 
The returning acts are Third Monkey, Overexposure, and The Late Bees. Third Monkey is Cassidy Cornetta (vocals), Christian Capello (guitar and vocals), Chris Gelo (bass), Mr. Ehasz (guitar), and Officer Marut (drums). Overexposure is Nico DiBari (vocals and bass), Mimi Useche (guitar), Chris Gelo (bass and vocals), and Will Hoelzel (drums). The Late Bees are Aoife Bell (vocals), Juniper Gattone (guitar), Maya Janssen (bass), and Erin Thomas (drums and viola).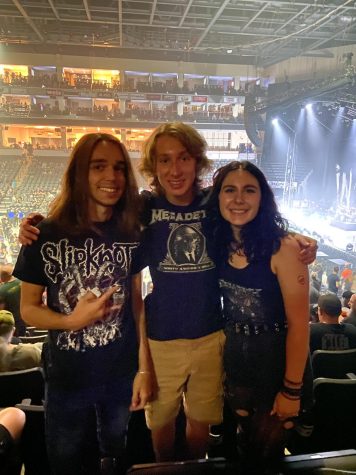 There are also a few newcomers this year: Bad Monkey and soloist Olivia Acosta. Bad Monkey is Max Ruiter-Lopez (vocals), Ethan Early (guitar), Mikey Zito (guitar), Lucas Rowland (bass), and Alex Pulla Montoya (drums). 
And, of course, the Central staff supergroup Faculty Meeting is back again this year. This year's lineup consists of Ms. Johnson (vocals), Mrs. Harrington (vocals), Sra. Seitz (vocals), Mrs. Daly (violin and vocals), Mr. Takacs (bass), Officer Marut (drums), Mr. Coiro (guitar), Mr. Beavers (guitar), and Mr. Ehasz (guitar). 
I was able to get interviews with senior contestant Juniper Gattone and longtime organizer and performer Mr. Ehasz. They are as follows:

NICO DIBARI: What are you most excited about for this year's Battle?
JUNIPER GATTONE: I'm excited to play in front of a crowd again. That's always fun. It's been a while. It's our first time with our new bassist, which is cool, and our setlist is pretty awesome if I do say so myself.
ND: Do you feel prepared?
JG: We have three long practices this weekend to clean everything up, and after that I think we'll be completely ready. We just need finishing touches and all that jazz.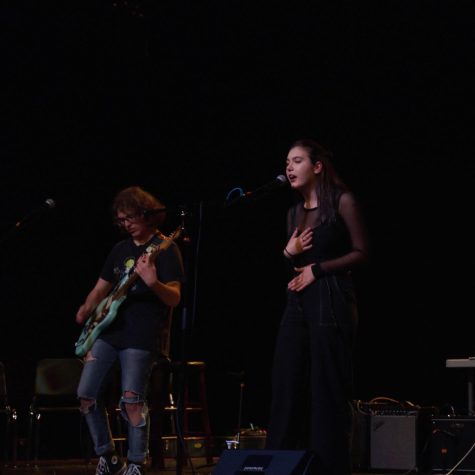 ND: Do you have a favorite song on your setlist?
JG: Favorite to play or favorite song in general?
ND: Both.
JG: My favorite song on the setlist–this is a tough one–is probably "Kyoto" by Phoebe Bridgers. We have a little surprise for that one. But my favorite song to play is "Monster" by Dodie. It has a fun guitar part and everything melds together really well. The bassline is sick, it fits Aoife's range perfectly, and the drums are pretty cool. I also get to play around with effects pedals, which is fun. And "We Are Young" by fun. is going to be a lot of "fun" too. [She laughs a little at her own pun.]
ND: Cool! So, is there anything else you'd like to say?

JG: I'm really excited for the show and to see how we perform this year!
–
NICO DIBARI: How long have you been helping out with Battle of the Bands?
MR. EHASZ: Going on three years now, I think. We took it up when we heard that the mixing on our soundsystem wasn't very good and decided we would help out with the audio equipment. Making it sound semi-professional creates a better experience for you guys on stage and for the audience.
ND: What are you most excited about for this year's Battle?

DE: I'm excited to see the student acts. We have some really talented students here and a wide variety of genres. I played in high school and we had similar events, and it gives informal musicians opportunities they wouldn't otherwise have.
ND: Do you have a favorite song on your setlist?
DE: I never played "Fix You" by Coldplay or even listened to it before Mr. Coiro suggested it to me. It's really fun to play with the group, and Ms. Johnson, Sra. Seitz, and Mrs. Harrington have these really nice harmonies. 
ND: What would you say to someone who's considering participating in the Battle of the Bands?
DE: Take that opportunity and take advantage of it. If you're hesitant and unsure if you can even play in front of anyone, the best way to face that is to just go up on stage and do it. Even if you're nervous, that nervous energy can be channeled into something positive. It's hard to explain the feeling of anticipation you get before performing live, but this gives anyone the opportunity to experience that.
ND: Awesome. Is there anything else you'd like to add?
DE: I just think it's a great opportunity for us to have bands that aren't in the formal genres of band and orchestra perform at the school. It's all about having a good time, learning, and giving you the confidence to keep performing.
Again, the Battle of the Bands will be taking place in the auditorium at 7:00PM. Tickets are only $5 for a great show!
Leave a Comment
About the Contributor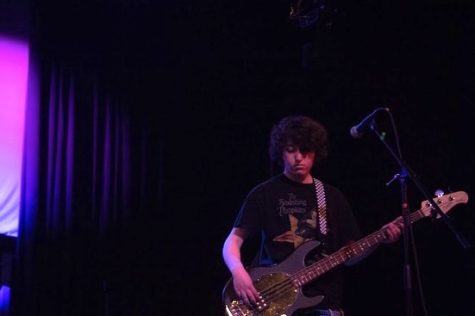 Nico DiBari, Entertainment Editor
Nico is a senior currently enrolled in Journalism II. In addition to visual art, writing, and literature, he is passionate about contemporary music and...