Female Athlete Recognition Night 2023
On January 30, 2023, West Morris Central hosted its second annual Female Athlete Recognition Night. The event took place during that night's WMC Girls Basketball game, and included an official appreciation ceremony for every women's sport offered at WMC. Additionally, WMC's highly anticipated Female Athlete of the Year was named.
Similarly to the previous year, a recognition ceremony was held for every women's sport offered at WMC during that night's girls basketball game. Girls basketball, soccer, field hockey, lacrosse, volleyball, softball, fencing were all commended for their continued hard work and dedication, as well as their tremendous performances. 
In addition to the ceremonial festivities that occurred during Female Athlete Recognition Night, WMC's Female Athlete of the Year was also named. This year, senior girls soccer and lacrosse player Kelsey Commerford was selected to uphold this title. 
Commerford is certainly well-deserving of this accolade, as she has attained a multitude of athletic successes during her time at WMC. She has served as a crucial member of the girls soccer team throughout her four years in high school, allowing her to be selected as one of the team's five senior captains this season. The team had a spectacular and rather historic season, maintaining a strong record throughout the regular season and eventually advancing through multiple rounds of the state sectional finals. The girls even went on to secure a state championship at Kean University in November. "Winning the state championship as a senior captain was definitely my proudest athletic accomplishment at Central," says Commerford. "It was so great to have this win with the people that I had been playing with for four years, and even some since preschool."
Not only is Commerford a superstar on the soccer field, but her sensational lacrosse skills have also landed her a multitude of incredible acknowledgements and opportunities at the high school level and beyond. She has been a player on the varsity girls lacrosse team at WMC for all four years of her high school career, while also playing for a club team during the off season. At the beginning of her junior year, Commerford committed to University of Louisville to continue her lacrosse career at the collegiate level. She has an undeniably promising athletic future ahead of her on the Division I level.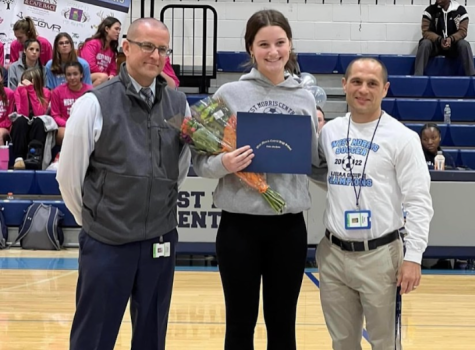 Commerford is extremely honored and humbled to have been chosen as this year's Female Athlete of the Year. She ultimately aspires to use her newfound title to help present herself as a role model for other female athletes in the rest of her time at WMC. "I hope to show others how to compete, while also carrying yourself with pride and confidence, and of course caring about your academics," stated Commerford.
Female Athlete Recognition Night was first introduced to West Morris Central last school year. The original idea for this night came about when many upperclassmen female athletes united over the shared feeling that their sporting achievements were going without much public acknowledgment. They especially felt that the men's sports teams received much more support from the student body, prompting them to voice their concerns to members of the school administration. Upon bringing their feelings to the administrative level, the girls ultimately hoped to garner more appreciation for female athletics at WMC. After many meetings and extensive conversations, both the girls and WMC's administrative faculty decided to implement a Female Athlete Recognition Night for the first time. 
As the continuous efforts of West Morris Central's remarkable female athletes were rightfully recognized, it is safe to say that this year's Female Athlete Recognition Night was a profound success. This event will hopefully become an annual tradition in the coming years, continuing to provide an exceptional opportunity for WMC's women's sports to receive the recognition that they deserve. 
Leave a Comment
About the Contributor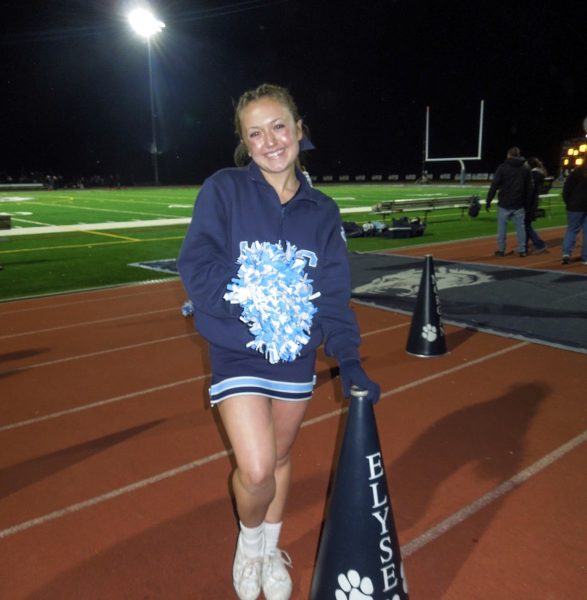 Elyse Cuccaro, Editor-in-Chief
Elyse Cuccaro is a junior at West Morris Central. She is beyond excited to continue writing for The Paw this school year as the Editor-in-Chief. Elyse...