2022 NFL Honors
The football season has just previously come to an end and with that, several players around the league were awarded for their outstanding accomplishments during the regular season. All of these players have exceeded expectations in their respective categories and are the best fit for their awards. These awards range from MVP of the league, which is won by the league's top talent, to Comeback Player of the Year, which is won by players who revitalized their careers.
Most Valuable Player
Patrick Mahomes (QB, Kansas City)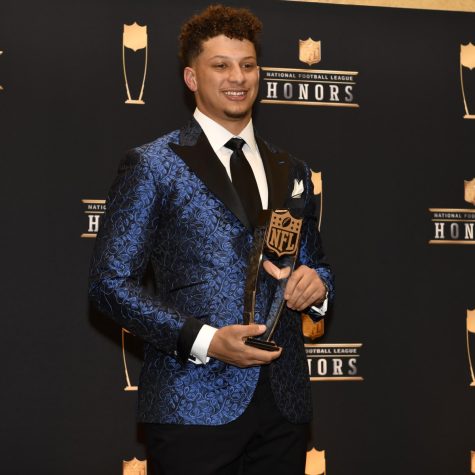 Patrick Mahomes has been the league's brightest star over the past several years. After a league that has seen the likes of Tom Brady torture defenses for decades, Mahomes is beginning to rise up as an heir to the GOAT. Patrick Mahomes has gone to five AFC Championships in five years, he's gone to three Super Bowls and won two of them. He has now been awarded the MVP award two times and he is only 27 years old. This season he lost his stud wide out Tyreek Hill, but he has only gotten better which is remarkable within itself. He and his star tight end Travis Kelce have proven to be the new Brady-Gronk tandem that seems to be even more unstoppable. This year Mahomes set a career high in passing yards with 5,250. He passed for 41 touchdowns and only had 12 interceptions. He led his team to a 14-3 record in the regular season and brought another Lombardi home after defeating the Eagles in the Super Bowl.
Offensive Player of the Year
Justin Jefferson (WR, Minnesota Vikings)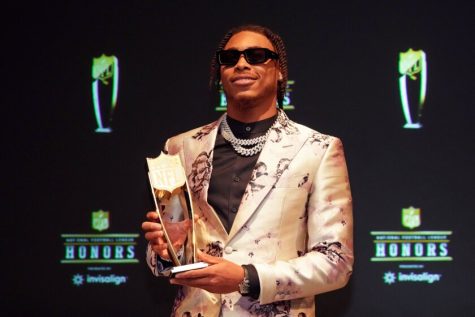 J Jettas played almost perfectly this season on the Vikings. He has become the face of the Vikings and the wide receiver position in general. His incredible hands, route running, and agility get him open and once he catches in space he is almost unstoppable. This year he caught 128 passes for a career high 1809 yards along with eight touchdowns. He averaged his highest yards per game this year with 106.4. He has averaged 96.5 yards per game through his first three seasons which is the most of any player in NFL history. The play of the year may belong to Jefferson as he caught a pass on fourth down with one hand against a top defensive in the league in the Bills. Many know the Odell Beckham Jr. catch, but this one may have topped it as he was smothered the whole time and still came down with the ball. That moment solidified his position as the best offensive player this year.
Defensive Player of the Year
Nick Bosa (EDGE, San Francisco 49ers)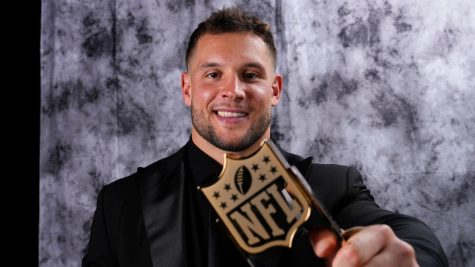 Bosa has lived up to the hype after coming out of Ohio State. He is the leader of an excellent 49ers defense that has shut down many offenses during the year. Although their quarterback situation was rocky, the defense proved to be the consistent producers week in and week out. Almost all top tier teams have a great defense and one of the most important parts of a defense in their pass rushers. During an age in football where passing is the way to go, defenses have targeted edge rushers as their keys to disrupting a quarterback's rhythm. Bosa had a career high in sacks with 18.5 as well as in solo tackles with 41. Even when he doesn't get credited for a sack, Bosa has hit the quarterback 48 times which means he is mere seconds away from adding another sack to that already outstanding total. He also can hit hard as he had two forced fumbles during the year.
Offensive Rookie of the Year
Garrett Wilson (WR, New York Jets)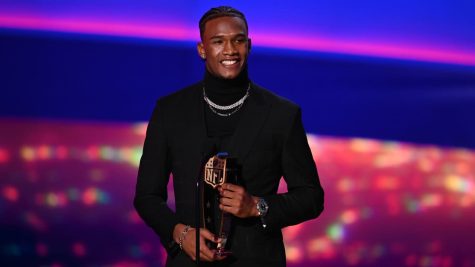 Drafted 10th overall in this past year's draft, the Ohio State Buckeye has shown that Ohio State continues to produce elite talent at the wide receiver position. Even with a quarterback carousel, Wilson still produced in the New York environment, which is something that needs to be noted. Many rookies struggle under the bright lights of New York, but Wilson has embraced the challenge and stepped up big time. He eclipsed the 1000 yard mark with 1103 yards and caught four touchdowns. Considering he was being thrown to by Zach Wilson and aging Joe Flacco, his receiving yards total can only go up with a better quarterback situation.
Defensive Rookie of the Year
Ahmad "Sauce" Gardner (CB, New York Jets)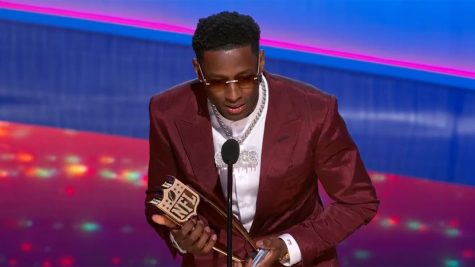 New York is finally getting some positive news as of lately as they have both of the offensive and defensive rookies of the year. Sauce Gardner showed the league that he is the real deal. After lighting it up in college at the University of Cincinnati, Sauce was drafted fourth overall this past year and showed that he was definitely worth the top five pick. Although he doesn't have a high interception count in two, he was such a lockdown defender that quarterbacks refused to throw his way. This respect as a rookie shows the potential Sauce has in this league. He had 60 solo tackles which was tied for 13th for cornerbacks. He only allowed 34 receptions all year when he was targeted 74 times. He has these stats while being in a division that has wide receivers such as Stefon Diggs and Tyreek Hill.
Coach of the Year
Brian Daboll (New York Giants)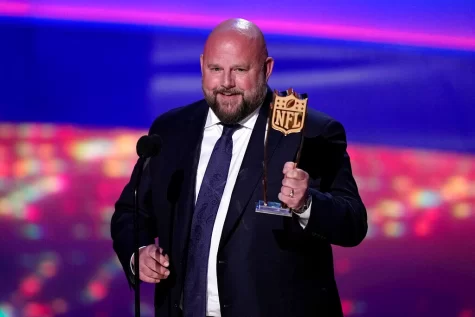 Brian Daboll has started off great as the new head coach of the New York Giants. This past offseason Giants management was looking for a guy who could fill the role of the head coach position that was desperately needed. The Giants were going through a coaching carousel throughout the past several years and they have finally found their guy. Daboll coached the Giants from a 4-13 record to a 9-7-1 record and a playoff berth. He did all of this with many injuries through the year and basically no wide receivers to work with. He took an interception-prone Daniel Jones and in one year was able to coach him to the lowest interception percentage in the league. Once getting this no-name team to the playoffs, he coached them to their first playoff win since their Super Bowl victory in the 2011 . That win was against the NFC's third seed Minnesota Vikings who had the offensive player of the year on the team. Daboll is bringing a bright future to the Big Apple.
Comeback Player of the Year
Geno Smith (QB, Seattle Seahawks)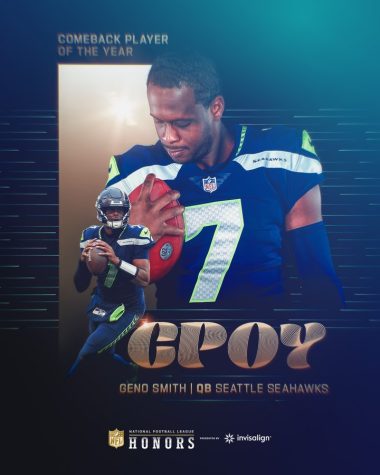 Geno Smith may have been one of the best stories of the season. After Russell Wilson left to the Broncos in the offseason, the team's quarterback job would be fought out by Drew Locke and Smith. Smith proved to head coach Pete Caroll that he was the man for the job. In week one he faced Wilson and the Broncos, which the Seahawks were able to win by one. The team kept rolling and this was mainly due to Geno being the quarterback they needed. He was selected to the Pro Bowl for the first time in his nine year career and led the league in completion percentage. He had career highs in yards, touchdowns, and quarterback rating. He also threw the least amount of interceptions of his career. The 2022 season revitalized his career and he showed that the Seahawks can rebuild around him for the meantime.
Leave a Comment
About the Contributor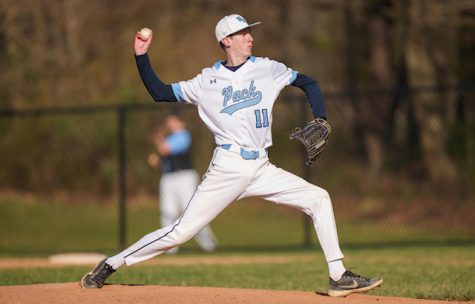 James Cleary, Staff Writer
James is a junior at West Morris Central. This is his first year writing for The Paw and he is excited to cover all things sports, whether it be professional...