Lunar New Year Tragedy in LA
On Saturday, January 21, 2023, a gunman opened fire on a ballroom in Monterey Park, California, killing eleven people from the ballroom's largely elderly audience who had been celebrating the Lunar New Year. 
What was predicted to be a joyous return to the holiday in full after COVID was thus shadowed by tragedy. Many festivities for the second day were canceled, but some continued with extra security, such as a parade in Westminster, and some restaurant owners continued the tradition of giving red envelopes to their employees despite their fears of returning to work. "Having this tragedy on one of our most important holidays… it feels very personal to our community. There is still that feeling of being targeted, and being fearful, when we hear about a shooting like this," said Connie Chung Joe, CEO of the nonprofit Asian Americans Advancing Justice Southern California, according to the Associated Press. 
The gunman first opened fire on the Star Ballroom Dance Studio but was stopped upon his arrival to the Lai Lai Ballroom. This was accomplished in part by Brandon Tsay, a part-time worker at the Lai Lai Ballroom, which was opened by his grandparents. "Something came over me. I realized I needed to get the weapon away from him, I needed to take this weapon, disarm him or else everybody would have died," he said, according to the Associated Press. 
The shooter has been identified as a 72-year-old Asian man who shot himself while being pursued by police. While his motive hasn't been confirmed, according to the Associated Press, close friends have explained that though he had often visited the ballroom, he had complained of not being treated well there. He had previously been arrested for the illegal possession of a firearm in 1990. 
According to The Guardian, this shooting was the deadliest single shooting in the United States since the massacre in Uvalde, Texas, where nineteen children and two teachers were killed. It was also the second mass shooting in less than a week in California. These statistics are based on the definition of a mass shooting as a shooting that results in four deaths excluding the offender.
Leave a Comment
About the Contributor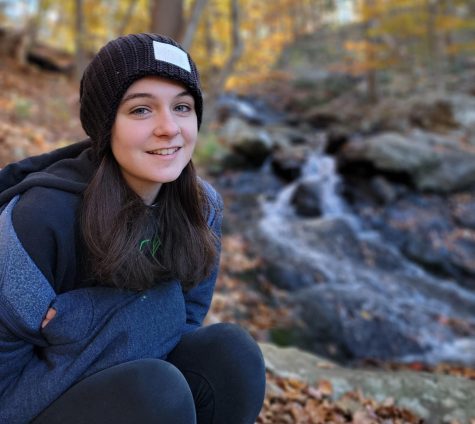 Dakotah Hubbard, Editor-in-Chief
Dakotah is a senior and a Journalism II student this year. She is very excited to be returning to The Paw for her first year as an Editor-in-Chief. Outside...