South Park's "Worldwide Privacy Tour" Ruffles Royal Feathers
Comedy Central's South Park is still stirring up controversy nearly twenty-six years on from its initial release. 
Season 26 first went live in early February, starting off with "Cupid Ye," a timely commentary lampooning the continuing fall of Kanye West. However, any waves made by the first episode were dwarfed completely the following week by "Worldwide Privacy Tour."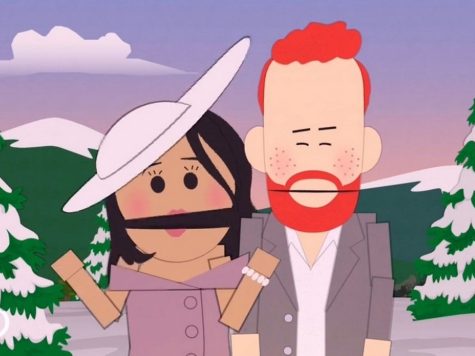 The episode follows one of the show's four main characters, Kyle, as he deals with the challenges of navigating identity in the age of social media and related political/social polarization. The "Prince of Canada and his wife" are featured as well, bearing obvious resemblance to Prince Harry and Meghan Markle.
The Prince of Canada and his wife embark on a so-called "Worldwide Privacy Tour" after removing themselves from the royal family. This is shown in a montage of the couple loudly proclaiming "We want privacy!" in various locations around the world. Later, they decide to settle down in the quiet mountain town of South Park so that "people would think [they're] really serious about wanting to be normal." They move across the street from Kyle and harass him about reading the Prince's new memoir, Waaagh.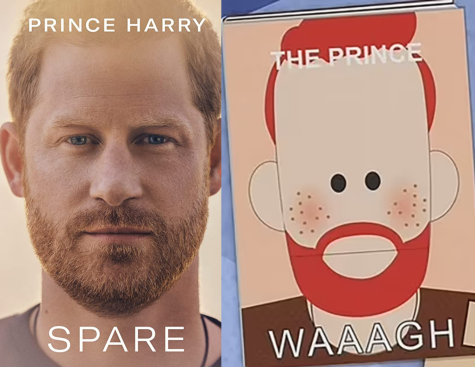 When Kyle repeatedly makes it clear that he doesn't care, the Prince and his wife victimize themselves and go to the same brand manager Kyle was previously convinced by a classmate to see in order to become more well-liked among his peers. Both the Prince and his wife are labeled "victims" in their brand profiles, but neither of them seem to take issue with that.
While the episode offers commentary on the age of social media influencers and personal branding, it mainly does this through and focuses on the shenanigans of the Prince of Canada and his wife. Their real-life counterparts took drastic dives in their US approval ratings following the episode's airing.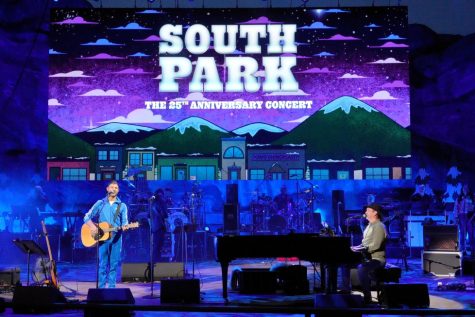 Needless to say, Prince Harry and Meghan Markle were not pleased with "Worldwide Privacy Tour." Their press secretary complained that South Park pushed a "distorted narrative," while Markle was "upset and overwhelmed" following the episode's airing. As such, rumors began circulating that the couple was in talks of a lawsuit against the show's creators, Matt Stone and Trey Parker. This was later confirmed by a representative to be untrue (via The Guardian), but in the wake of the rumors, Stone and Parker were unfazed. On the BASIC! podcast, they did not address the new episode directly, but they did tell the hosts that "there are so many [moments] we can't even remember" when it came to backlash and criticism directed towards South Park.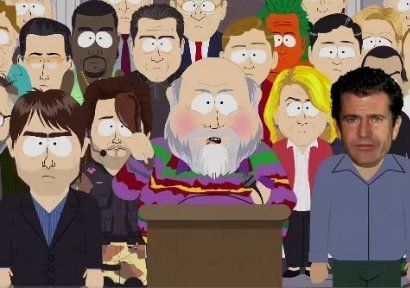 Many have described the episode's mocking of the Duke and Duchess of Sussex as "brutal," but South Park is no stranger to scathing criticism followed by legal threats from their targets. Their portrayal of Paris Hilton in 2004 was arguably one of their most disparaging, and they've faced off with the Church of Scientology several times over the course of the show's run with mockery of the religion and its prominent followers, most notably Tom Cruise.
Season 26 of South Park will air Wednesday nights on Comedy Central and is available for streaming on HBO Max and Paramount+.
Leave a Comment
About the Contributor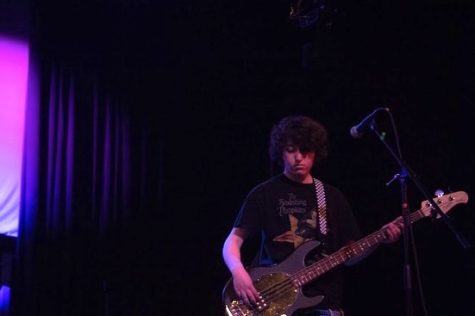 Nico DiBari, Entertainment Editor
Nico is a senior currently enrolled in Journalism II. In addition to visual art, writing, and literature, he is passionate about contemporary music and...