Monthly Music Recap – February 2023
Like last year, February has been a big month for music. We couldn't fit half the albums we thought would be worth a write-up! That being said, there was a lot we had to talk about this month. From strong comebacks from Paramore and Yo La Tengo to new albums from indie darlings like shame and Caroline Polachek, this February took the music world by storm.
– Albums –
Rebecca Black – Let Her Burn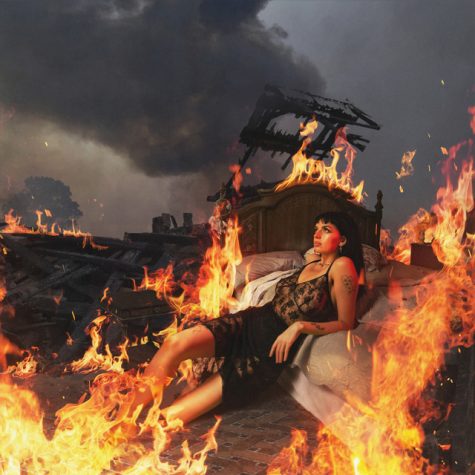 Years after announcing her debut album, it's finally here! Moving away from the obvious direction of continuing uninspired pop, Rebecca Black creates a lovely hyperpop album. With intense instrumentals and head bobbing beats, Let Her Burn was worth the wait. The dark and heavily distorted guitars on "Destroy Me" easily got my attention and jumping into "Misery Loves Company" quickly cemented the high vocal skills that her loyal fans adore. While "Crumbs" sounds like just a regular pop song at first, there's a Dorian Electra-like breakdown right in the middle of the song that just simply goes hard! No longer just the "Friday Girl," Rebecca Black places herself into a niche of hyperpop that works surprisingly well.  – Reviewed by Amelia
Yo La Tengo – This Stupid World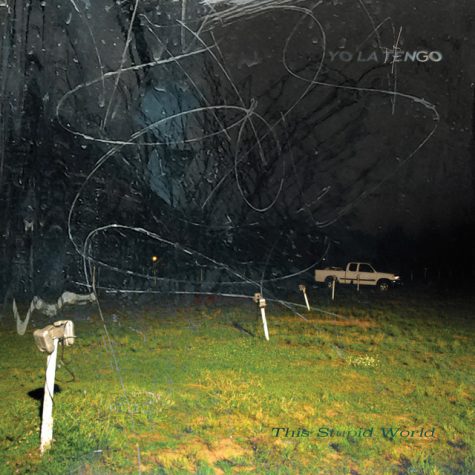 New Jersey indie rock veterans Yo La Tengo's twenty-fourth (!) album is their liveliest record in years, incorporating krautrock into their famously fuzzy noise pop sound. Right from the opening track, "Sinatra Drive Breakdown," the listener is thrust into a whirlwind of energetic distorted guitars and fast driving percussion a la Sonic Youth's Daydream Nation. This Stupid World is decidedly more dark and moody in its atmosphere than the band's most renowned material (i.e. I Can Hear the Heart Beating As One, Painful), which is more melancholic and warm in nature. Despite this change, Yo La Tengo is still Yo La Tengo in their sound; their trademark vocal harmonies and varied percussion are still ever-present and as strong as ever. This Stupid World balances softness and noise effortlessly; transitions between more anxious tracks like "Tonight's Episode" and more atmospheric tracks like "Aselestine" are seamless and natural. "Aselestine," in particular, is reminiscent of the early material that made Yo La Tengo such a beloved act: sweet vocal melodies and spacey instrumentals that are all too easy to get lost in. The album starts and finishes strong, ending on the atmospheric, synthesizer-driven track "Miles Away," an intoxicating ambient soundscape with beautifully understated vocals from Georgia Hubley. This Stupid World is both a return to form and a refreshing change of pace for Yo La Tengo, and it proves that they've still got it fourty years (!) into their career. – Reviewed by Nico
Paramore – This Is Why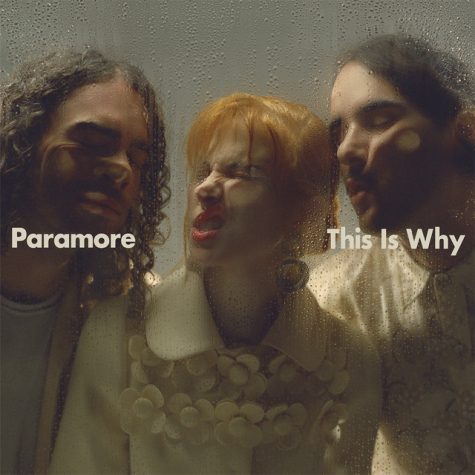 Paramore is back after a very long break in releases with their new album This Is Why. The long-awaited album sees Hayley Williams, Taylor York, and Zac Farro adventure away from previous subjects tackled in their early work to dive into more "grown-up" things like politics. Under the new sound of post-punk, Paramore enters a new era with perfected guitars and booming drums. Frontwoman Hayley Williams' vocals seem to only get better with time, even when shouting "na-na-na-na" at her fans on "C'est Comme Ça." Snarky lyrics are littered all over the album, but especially in "Big Man, Little Dignity." (Especially in the chorus, "Big man, ooh / Little dignity / No offense, but you / You got no integrity.") The sixth track on the album, "You First," sees Williams fight her inner demons and the dreaded anticipation of karma, with a math-rock type guitar line in the background (Come on guitar tone!!!). "Crave," one of the most relatable songs on the album, describes feelings we all experience when we grow older. Oh, how simple it all was! How we wish to go back! Easily one of the most heartbreaking songs on the album, followed closely by the album's closer, "Thick Skull," which details Williams' guilt over making the same mistakes she's made throughout her life and not growing from them. It seems to listeners that Paramore had only mastered their craft with their hiatus, which seemed almost impossible considering their work since 2009. Although still early in the year, This Is Why is easily on many people's album of the year lists. – Reviewed by Amelia
Caroline Polachek – Desire, I Want to Turn Into You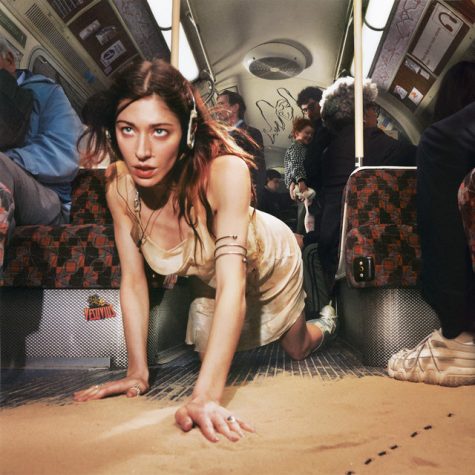 Dropping her album on a very special day (Valentine's Day), Polachek delights listeners with another pop album. With thoughtful lyrics and new instrumentals added to her arsenal, Desire, I Want to Turn Into You is definitely something to check out. Shooting to the heights of the charts with her 2019 album Pang, Polachek has been one to watch these past few years. When she released her first single, "Welcome to My Island," she left her fans with a mystery: what could this album possibly be about? There are a lot of experiments that you can hear throughout the album, with the most obvious being the instrumentals on tracks like "Sunset" where she introduces a Spanish guitar to talk about romance, or the track titled "Blood and Butter" where she found a bagpipe player to record for her. Polachek also reveals on the various storylines she wrote for each song on Spotify that she was playing around with the structure of songs. Sometimes omitting a chorus or individual verses, she somehow flawlessly creates beautiful pieces of music. Right in the middle of the album we find a feature from Grimes which was a bit unexpected and honestly disappointing. It felt like there should have been some big statement within the song or some ultimate climax, but there wasn't. It's no surprise that the vocals on this album are otherworldly seeing as Polachek was a trained opera singer, but to hear the melodic oohs and ahhs scattered throughout the 12 songs was amazing. Rated with an 8.7 by Pitchfork, (which is like impossible lately…) Desire, I Want to Turn Into You is worth the listen. – Reviewed by Amelia
Logic – College Park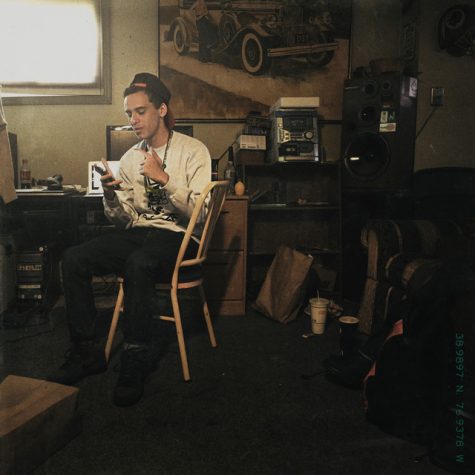 Former retiree Logic has released his official debut independent album, titled College Park. As a fan of Logic, especially of his older music, I was intrigued to hear that this album would be fully directed by him, as well as the theme of this album, reflecting on 2011 when he was just starting his career. Thankfully, this album lived up to my expectations, and it's honestly great. First off, the production on this album is very enjoyable, from the sample choices to the classic Logic sounds and drums. Logic's feature choices are pretty spot-on as well, with some solid verses thrown into some of the tracks. Also, this album features a skit on lots of the tracks, being entertaining and sometimes hilarious while listening to the album, but while listening to individual songs, it can kind of be an inconvenience. The skits add to the story and the atmosphere of the album's 2011 throwbacks, and are definitely a good incorporation. Some tracks especially stand out to be amazing, for the rapping ability showcased, the catchy beat, or both combined. A perfect example of this is "Self Medication." This track nearly perfected all that it could, with its beat and Logic's performance, along with the features including Seth MacFarlane, Redman, and Statik Selekah, who also did their thing. All in all, College Park is definitely a great project, and it's amazing to see Logic go independent for once, and create an album that has received a lot of love instead of criticism. – Reviewed by Nicolas
shame – Food for Worms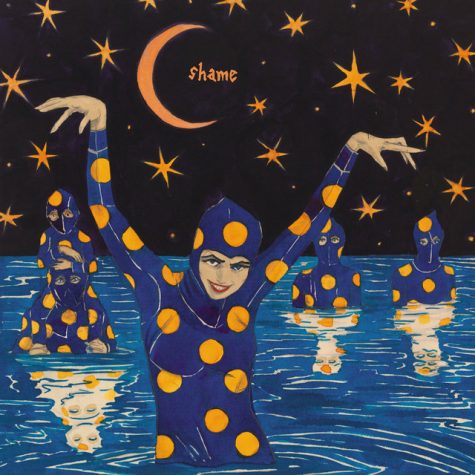 UK art punks shame released their third album Food for Worms this month to generally favorable reviews. The album starts off on a very strong note with the opener and leading single "Fingers of Steel," a cathartic and emotional track with impassioned vocal harmonies. This leads into the energetic and bombastic psych-rock banger "Six-Pack," a unique highlight of the album that stands out without feeling out of place. The album remains strong throughout its ten tracks, though there are some lulls here and there between the strongest tracks. Food for Worms reaches an emotional peak in the middle of its runtime with "Adderall," a melancholic, angsty track whose narrator chronicles the downfall of someone close to them as they fall deeper into stimulant dependency. Lead vocalist Charlie Steen shouts over the backing vocal melody of "Adderaaaaaall:" "It gets you through the day / You pop and slip away / Your parents really miss you / You've got nothing at all." Though there is a slight lull following "Adderall," that emotional height is returned to in the closing track "Different Person," dealing with similar themes of loss and estrangement. As shame drifts away from their abrasive talk-singing post-punk a la The Fall, their heightened focus on melody and instrumentation is serving them well and solidifying them as a standout act in the indie scene. – Reviewed by Nico
Gorillaz – Cracker Island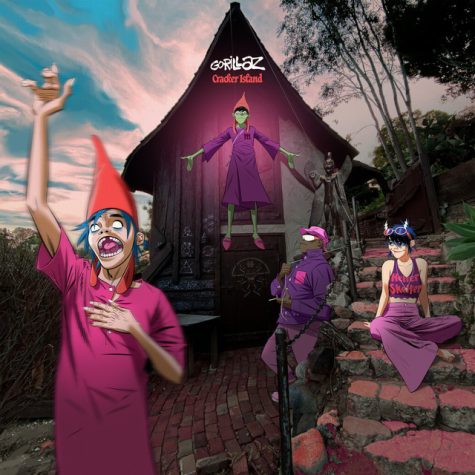 Virtual indie band Gorillaz has released Cracker Island, their first project since 2020. With undeniably clean and amusing production, as well as landing features of Tame Impala and Bad Bunny, it's not shocking to see the general consensus be pretty good. Its tight ten song tracklist and 37 minute runtime make it at least a decent listen, as the album isn't filled with unnecessary tracks and filler. The synths and basslines throughout the tracks are what really make the songs stand out, and make them more memorable than nearly all the features of the songs. Not to discredit some of the decent vocal melodies and how fitting everyone's voice is on the songs, but the vocals throughout the entire project aren't all that unique and remain in the same range as each other. Each individual song on this album isn't bad at all, though they lack diversity. As a newer listener to Gorillaz work, Cracker Island wasn't a bad first listen by any means, and is definitely a respectable album, even if boring at times. – Reviewed by Nicolas
– Singles & EPs –
Sidney Gish – "Filming School" b/w "MFSOTSOTR"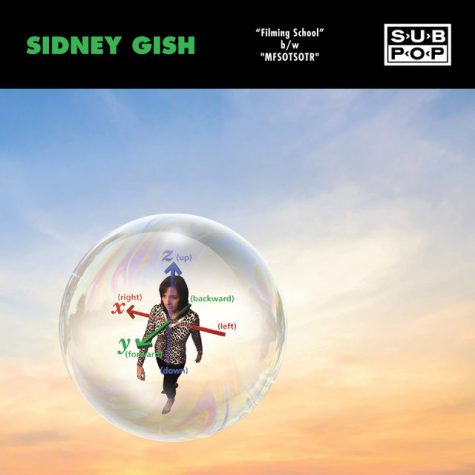 Another artist hailing from our own Garden State, Sidney Gish surprised fans this month with her first release of any kind since 2019. On her Bandcamp page, Gish explains that she recorded "Filming School" in 2021 and "MFSOTSOTR" in 2019. She then added bass and synth to "Filming School" in 2022 and then finally released it this year, along with the since-unedited "MFSOTOTR," which she said "haunted [her] hard drive for three years." Gish's sound hasn't changed much, but it still remains fresh and unique thanks to her distinctly quirky style. Sweet melodies dominate "Filming School," along with tongue-in-cheek lyrics about film buff college kids: "On occasion there'll be long pretentious things / To tell apart from real content." Gish's layered vocals and jangly guitars are as charming as ever here. "MFSOTSOTR" continues in this direction with its humorous lyrics and catchy melodies; it's short but sweet at just over a minute long. This new single is hopefully a sign that Gish will come back to releasing music regularly soon; she is undoubtedly a refreshing standout in the indie pop scene right now. – Reviewed by Nico
Daughter – "Party"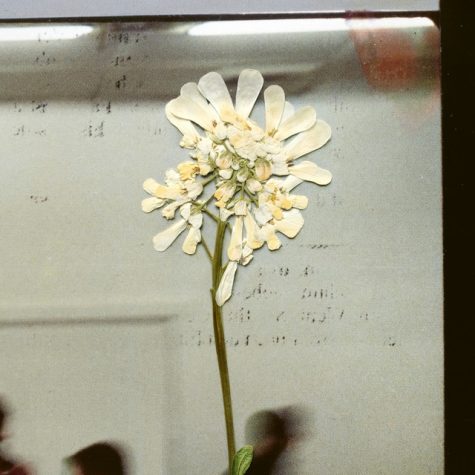 Compared to their previous single released just last month, Daughter gets a bit more interesting on their newest song "Party." While "Be On Your Way" was a lot more ethereal in sound with a droning synth, dramatic yet quiet drums, and finger picked guitar, "Party" sees the introduction of a nice bass line, though the drums seem like a bit of an afterthought. The lyrics on this track are a lot more my speed, personally, with relatable lyrics that are on the sadder end compared to "Be On Your Way," which was a lot more mature and gave listeners the thought that everything happens for a reason. This February single is definitely something to add to your winter playlists, or to keep on repeat! – Reviewed by Amelia
Leith Ross – "(You) On My Arm"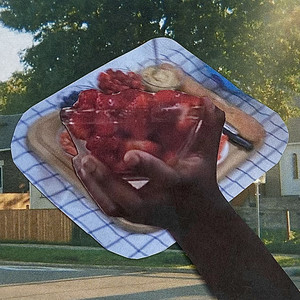 Another greatly anticipated Leith Ross single dropped just in time for Valentine's Day. Teasing it on TikTok, Ross, best known for their single "We'll Never Have Sex," garnered lots of attention by singing the catchy cute chorus in one of their videos. This then turned into a soundbite on the app and many other creators started using it to show off the people they love. While Ross is known for their quiet, calm, tempered guitar ballads, they break out an electric guitar and a drum kit on this track with a fun bumping bassline. Though the song leaves a little more to be desired (perhaps like a screaming verse somewhere towards the end or just an increase in noise), "(You) On My Arm" gets listeners bopping along. – Reviewed by Amelia
The Kid LAROI – "Kids Are Growing Up (Part 1)" & "I GUESS IT'S LOVE?"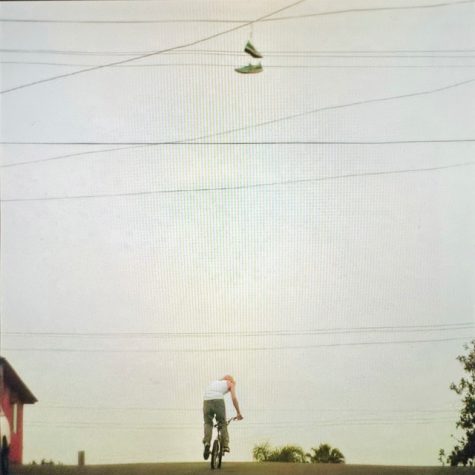 The Kid LAROI has put out yet another single in anticipation for his upcoming album, this time, being much less in the pop range, and instead, he shows off his rapping ability. As displayed in his two previous releases, he's been exploring his story-telling ability, and this especially shows in this new single, "Kids Are Growing Up (Part 1)." In this song, he shares his experience as a child, and growing up into who he is now. He raps about his troubles as he's turned into a young adult, and now, a famous artist. LAROI touches on his uncle who passed, who partially played as a father figure in his early childhood, saying, "Growing up, I used to wanna be my Uncle Wayne, until I saw his body layin' in the grave." LAROI definitely levels up on this song, and introduces a new side of his rapping that we haven't necessarily seen before, and better yet, it's great. 
Next, LAROI released "I GUESS IT'S LOVE?," as an individual single, not meant to be put on the album. This song has had high standards within the community, as it was teased over a year ago and has been a fan favorite since. Continuing with the genre of the previous single, this song shows off his rapping ability while keeping that melodic taste that makes his music what it is. This song definitely has a great beat and production, but unfortunately, the vocals just sound weird for the most part. LAROI's signature sound and higher-pitched voice is much different here, with him sounding like a totally different artist. This song wasn't necessarily a bad release, but easily could've been much better had they not altered the vocals. – Reviewed by Nicolas
beabadoobee – "Glue Song"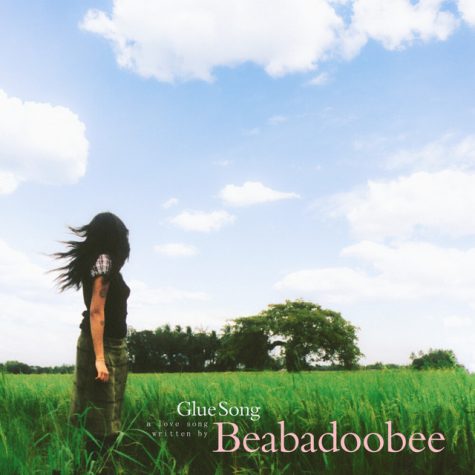 Indie pop artist beabadoobee released "Glue Song" on Valentine's Day, with the song sharing the theme of the holiday. This is a cute and sweet love song, taking a slower approach, accompanied by her standard high-pitched vocal melodies. This song is bittersweet in a way, with it giving a feel of happiness, but sadness as well with its mixed feelings of love. She sings about how she's "stuck by the glue," meaning that she's attached to this person she's singing about, and she can't help herself. The guitar playing throughout the track, with tastes of strings and gentle drums, makes for a calm and peaceful listen. This song was highly anticipated by fans ever since she teased it in August of last year, and it lived up to the hype. – Reviewed by Nicolas
100 gecs – "Hollywood Baby"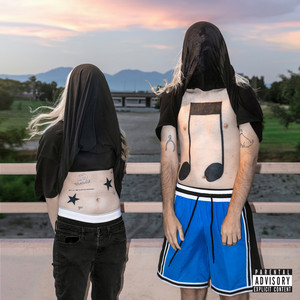 100 gecs released the first single for their upcoming album 10000 gecs this month, continuing in the heavier, more guitar-influenced style of their 2022 EP Snake Eyes. "Hollywood Baby" features distorted guitars alongside Laura Les' signature vocals, along with bombastic drums and backing vocals from Dylan Brady. It's insanely catchy; the repeated line of "You'll never make it in Hollywood, baby" is a particularly powerful earworm. The track's melodies are as snappy as ever, showcasing 100 gecs' penchant for memorability. "Hollywood Baby" effectively builds hype for 10000 gecs, which is set to release on March 17th. – Reviewed by Nico
Leave a Comment