Aaron Rodgers Darkness Retreat and Future Ahead
On February 22, 2023, Aaron Rodgers exited the Sky Cave Retreats in Oregon. Rodgers was there to participate in a darkness retreat. A darkness retreat is exactly what it sounds like: a prolonged stay in a space completely without light. The Green Bay Packers quarterback made this decision in order to unplug from the rest of the world. The media attention over where he may go next year or if he may retire has caused him to feel overwhelmed and in order to settle the situation down in his mind, he decided to go to Oregon to attend this retreat.
Prior to the retreat Rodgers went onto "The Pat McAfee Show" and said he was going to spend four days and four nights in the darkness of isolation. He stated to Pat McAfee that he was hoping to "have a better sense of where I'm at in my life."
Rodgers has previously talked about how he enjoys using retreats as a way to separate himself from the world of social media. He has done yoga, meditation, and silent meditation retreats. He has been planning this retreat for months now so this event wasn't an unexpected departure. He also said on "The Pat McAfee Show," "I think we could all use a dose of turning our phones off once in a while and unplugging from society, some people want to do a few days and nights of darkness, and that's fine."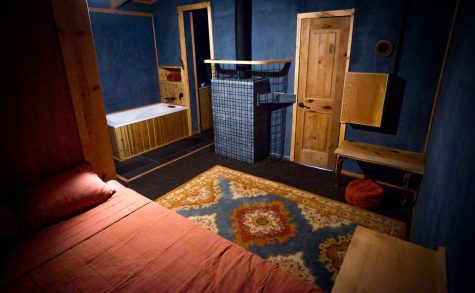 The room that Rodgers spent his time in was partially underground, with a Hobbit-like structure with 300 square feet of space, had no light, a queen bed, a bathroom, and a meditation mat on the floor. He could turn on lights as the room was fully powered, but the owner, Scott Berman said he didn't choose to at all.
After the retreat Rodgers went on the Aubrey Marcus Podcast to discuss how he felt. He said he spent the third day inserting himself into a future retirement and then took the fourth day to imagine himself playing again in 2023. He said, "… I saw myself, my full self at the end of that journey on one side – and I saw my full self at the end of that journey on the other side. I wasn't missing anything. I was fully myself in both those timelines. And those are really sweet, sweet things to experience." Rodgers is still contemplating his future but he knows that whatever choice he makes he will feel content with it.
The Packers just came off a down year for their standards as they missed out on the playoffs for the first time since 2018. The team had an 8-9 record and the future doesn't look so bright in Green Bay. This season was the start of the end for the Packers as they had to get rid of Davantae Adams since the team was millions over the salary cap. Adams is now in Las Vegas and Rodgers may end up trying to reunite with his old number one wide receiver.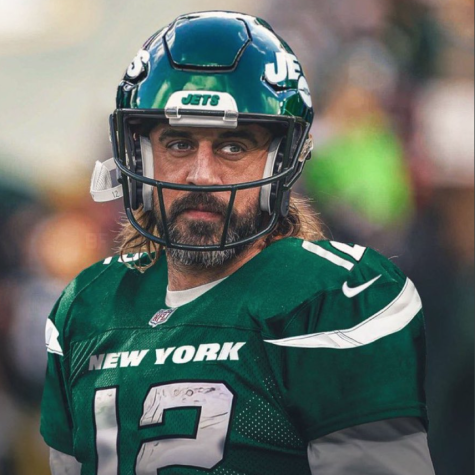 The storied quarterback has many teams willing to pick him up as he is still playing at an elite level. The New York Jets are an up and coming team that have both the offensive and defensive rookies of the year on their squad. The Jets have been wounded by quarterback play so the addition of Rodgers could turn the Jets into contenders. The Las Vegas Raiders are another team that has come up as that is where Davantae Adams is playing right now. Their connection in Green Bay was unstoppable so if Rodgers wants to add another Lombardi to his name it may be through Las Vegas. The San Francisco 49ers are another option, although not as likely to happen. The idea of Rodgers, Christian McCaffrey, Deebo Samuel, and George Kittle all on the same offense sounds like Super Bowl or bust.
The veteran is 39 now and has played 18 years in the NFL. He has won three regular season MVPs as well as a Super Bowl and Super Bowl MVP. Whatever the decision the star makes, he will find success.
Leave a Comment
About the Contributor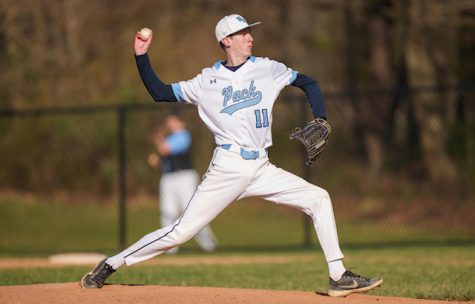 James Cleary, Staff Writer
James is a junior at West Morris Central. This is his first year writing for The Paw and he is excited to cover all things sports, whether it be professional...