Alabama Star Basketball Player Involved In Murder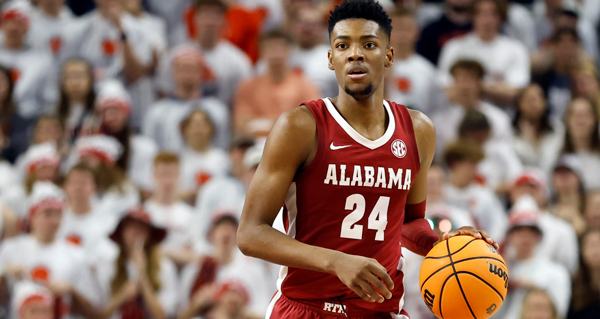 Alabama basketball star freshman Brandon Miller is being accused of bringing the gun used to kill Jamea Jonae Harris. Jamea Jonae Harris was a young 23-year-old mother who was visiting her
boyfriend at The University of Alabama and was reportedly killed by Michael Davis on the Tuscaloosa Strip after she did not want to speak with him. She now leaves behind her 5-year-old son
Kaine behind due to a senseless murder. This case led to Michael Davis getting charged with capital murder. Miller's teammate, Darius Miles
was also involved in the murder and is the main reason why Miller is now being brought into the case. Though Miller was not present at the murder, Miles texted Miler for the gun and Miller reportedly brought it to him. Miller as of now has no charges against him and is still playing basketball at an extremely high level.
However, his playing has rubbed some the wrong way as it seems like a distraction and inappropriate for a player allegedly involved in a murder to continue playing. Miller also had actions that brought even more discussion to the case as he continued to do his TSA patdown pregame introduction. For some this decision to continue the ritual came off as distasteful as something that he allegedly did, led to someone's life being lost and he should've had the awareness to know what he was doing. His head coach Nate Oats was the one to shoulder the blame for the introduction and explained to ESPN "That situation is on me. We addressed it as a team and as soon as I brought it up to them, they
immediately understood how it could be interpreted and we all felt awful about it."
But on March 8 players were made available for media availability after a lengthy time off and Miller went on the podium to address the accusations. In his brief statement Miller said "I never lose sight of the fact that a family has lost one of their loved ones that night," …This whole situation is just really heartbreaking." This decision to at least acknowledge the murder is better for him and Alabama as a whole because they never suspended Miller so they needed to let him tell his side to the media to clear the air a bit. At this point, though it seems that Miller could get off his case as Paula Whitley, the Tuscaloosa chief deputy district attorney told AL.com that there is "nothing we could charge [Miller] with." Additionally, the Alabama athletic department said Miller was "not considered a suspect … only a cooperative witness." So though there is still so much information needing to come out to prove Miller's involvement he should've known to not deeply involve himself with people like Miles and Davis since he has such a bright career ahead of him. This also came off as his name outweighing the crimes he potentially did with him being the best player on the team and if he was anyone else he most likely would have had major disciplinary action. This case could also drag on into the NBA draft where Miller is projected to be a top pick. With this case being unignorable baggage some teams may stay wary of picking him despite his amazing play. But for now, Miller seems to be focused on the season and future career at hand and only time will tell if anything comes out of this for him.
Leave a Comment
About the Contributor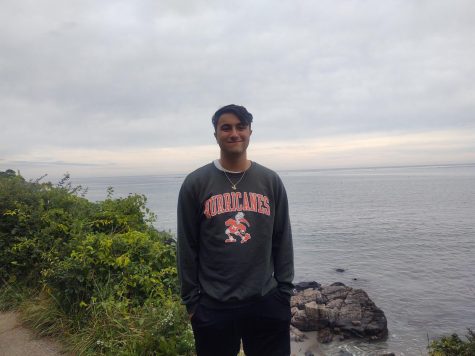 Brendan Granata, Staff Writer
Brendan is a senior here at West Morris Central and is his second and final year writing for The Paw. He has a very strong interest in all things sports...