Staff Falls Short in Unified Basketball Showdown
On March 9, 2023, West Morris Central's Unified basketball team officially ended their 2023 season by hosting the beloved Student vs. Staff game. During this highly anticipated event, Unified athletes and partners took on a team composed of some of WMC's most esteemed teachers and faculty members in an intense game of basketball.
This year's Student vs. Staff game was originally set to take place on March 7, 2023. It appeared as though the event was smooth sailing as the first quarter was underway, with both the Unified and faculty teams already having been announced, a beautiful rendition of the national anthem performed by freshman Olivia Acosta. This was until the entire school suddenly lost power. Both teams demonstrated exceptional levels of perseverance and resilience, as they were more than willing to continue the game, even amidst such unideal conditions.
All of the participating athletes were able to resume the game as normal before WMC's fire alarm then began to blare. An authoritative Principal Rymer and Mr. Caroll were able to help evacuate both teams, as well as the large crowd that the game attracted safely out onto the school's football field until further notice. Fortunately, the matter was resolved and WMC remained safe, however the Student vs. Staff game did have to be called off for the time being.
Eager to continue their already invigorating game as soon as possible, WMC Unified and the faculty team came together once again on March 9, 2023 to compete.
The faculty team, composed of teachers and staff members such as Mr. Frayne, Mr. Buchanan, Mr. Konopka, Srta. Seitz, Mr. Johnson, and of course many others, put up a strong fight all throughout the game, at times, even taking the lead over Unified. The dynamic duo of Mr. Buchanan and Mr. Konopka certainly amazed the crowd and the other athletes with some of their skillful passes and shots. However, Unified's incredible communication, teamwork, and of course support of one another ultimately secured them their sixth victory against the faculty team, winning 32-30.
WMC Unified has continued to evolve tremendously as the years have progressed, leaving a long-lasting, positive impact on the school community as a whole. This winter season will forever be one to remember for Unified, between the cultivation of a larger basketball team than ever before, the selection of several deserving Wolves of the Week, winning the NJSIAA Group B State Championship title, and securing a victory against the WMC Staff. The Paw congratulates Coach O'Toole, Coach Buchanan, and each member of the Unified team and Spirit Squad on a remarkable performance this season. 
Not to fret, WMC Unified is not quite finished yet! Be sure to support the team as they transition into their Spring Track & Field season after spring break. Best of luck, Unified!
Leave a Comment
About the Contributor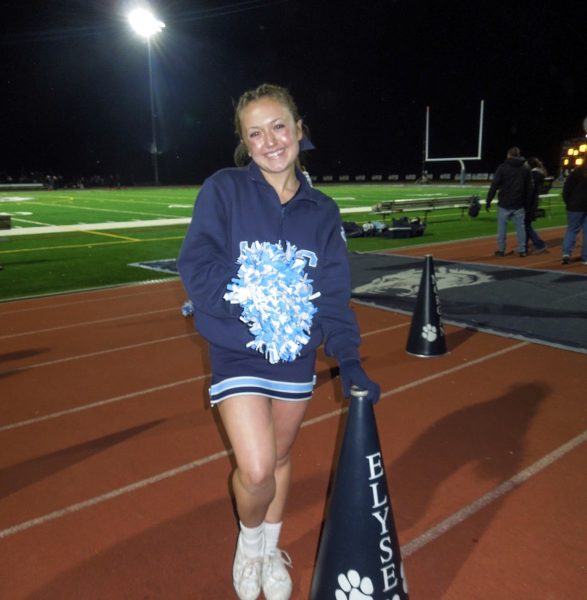 Elyse Cuccaro, Editor-in-Chief
Elyse Cuccaro is a junior at West Morris Central. She is beyond excited to continue writing for The Paw this school year as the Editor-in-Chief. Elyse...