The Stars Shine Brighter: 2023 Season Changes Women's Basketball
Women's basketball continues to grow in popularity each year. The stars shine brighter, the stats get larger and the game grows. This season had an impact on the sport that will continue and continue to get bigger. Prior to this season, unless you were an avid watcher of women's college basketball you probably only knew about the UConn team and maybe the South Carolina team. But, this year the media presence was much larger. More people knew about Caitlin Clark and the Iowa Hawkeyes. People knew Kim Mulkey and her LSU Tigers. They knew the "Bayou Barbie" Angel Reese. These women were finally getting a fraction of the media attention that they have been deserving for a long time.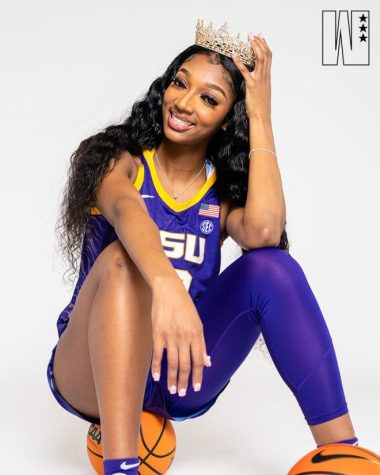 Part of the reason these women gained so much attention is due to the sheer amount of talent that they have. A countless amount of records were broken this year by just Caitlin Clark and Angel Reese alone. Reese now holds the NCAA record for most double-doubles in a single season with 34. She was named the national championship MVP. The sophomore transfer from Maryland put up an impressive performance in Baton Rouge. She averaged 23 points per game putting within the top five across women's basketball. She was second in rebounds with 15.4 per game. Reese became known for letting her personality shine through on the court and being unashamedly herself. She stated after the team's national championship win "All year I was critiqued about who I was. I'm too hood. I'm too ghetto, yall told me that all year. When other people do it, yall dont say anything. This was for the girls that look like me." The impact Reese has had not only changes women's basketball but inspires young girls across all sports to be themselves and be confident in themselves. 
Iowa point guard Caitlin Clark set herself apart this season and in doing that changed the game of women's basketball. She was honored with one of the most coveted awards in basketball, the Wooden Award. Clark also became the only player to win the Dawn Staley Point Guard of the Year Award in three consecutive years. She was given yet another award to celebrate her success as a point guard for the second consecutive year. Clark was named the AP national women's player of the year.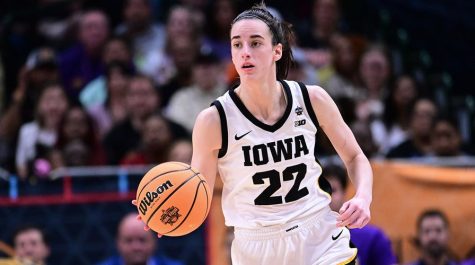 On six occasions in her career she recorded at least 150 points and 50 assists in any five game span. One of those came in the NCAA tournament this year. She recorded 1,000 points this season alone; a statistic that most do not reach in their entire career. Her accolades could go on and on but the impact her play has had on the game is indescribable. Her ability to shoot three pointers from the logo with ease, her basketball IQ on display every game and her finesse with her play made people tune in. Her Steph Curry like shots made people want to watch her and thus more people watching women's college basketball. This was not just a one time thing. People are wanting to come back and watch Clark and the Hawkeyes next season. So much so that the University had to pause ticket sales because the demand was so high. Clark shared in a press conference during the NCAA tournament that "I want my legacy to be the impact that I can have on young kids and the people in the state of Iowa… I was just that young girl, so all you have to do is dream and you can be in moments like this."
Women's basketball will forever be changed after this year but it is for the better. There is still more that can be done. This media presence and attention can last through the whole season, not just the NCAA tournament. Games can be televised more throughout the season, not just when tournament time comes. But, the great strides that have been made must be celebrated. That people are watching games. This year's national championship was the most watched women's basketball game on record with 9.9 million viewers. Now that their names are known and their talent has been recognized, continue to watch and support them.
Leave a Comment
About the Contributor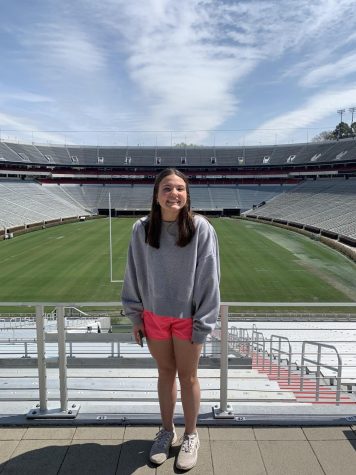 Lizzie Rubright, Sports Editor
Lizzie is a senior and in her third and final year writing for The Paw. Lizzie loves all things sports: watching them, playing them and especially writing...