TikTok's Potential Ban in the United States
Recently, in America, Europe, and Canada, there have been lawmakers attempting to ban the usage of TikTok, owned by a Chinese company called ByteDance. Some government figures are claiming that TikTok handles data poorly, causing a security threat to users. The Biden administration determined that ByteDance must sell their app, or else they run the risk of TikTok being banned and shut down.
Following the attempt to ban TikTok for all users in these regions, government officials have been ordered to delete the app from their government devices. The White House told federal agencies that they had 30 days to delete TikTok from their government devices on February 27. Canada, Britain and its Parliament, Canada, France, and a number of other countries or areas have given similar orders. At the beginning of March, a House committee supported a larger change, voting to proceed legislation permitting President Biden to ban TikTok from across the nation.
Government officials on the West coast have continued to share concern about TikTok, regarding their potential sharing of sensitive information from users, like location or personal info, to the Chinese government. The West coast has brought up Chinese laws that allow their government to privately request information from Chinese companies and citizens, to gather users' intelligence for studies. It's important to note that TikTok denied these claims, and are trying to distance themselves from ByteDance.
The likelihood of TikTok getting banned is not all that low, considering it's already been banned in India. This occurred in the middle of 2020, as the Indian government discovered TikTok was covertly distributing users' data outside of India to their typical areas, including the US, Singapore, and China. Notably, TikTok CEO Shou Zi Chew claims this isn't the case for the US, saying "TikTok has never shared, or received a request to share, US user data with the Chinese government. Nor would TikTok honor such a request if one were ever made," (from Aljazeera.)
Within the United States, there have already been some bans. In over 20 states, TikTok has been banned on government devices, and at colleges on their school Wi-Fi at Auburn University and Boise State University, among others. The app has also been banned for a few years for Army troops, the Air Force, Marine Corps, and Coast Guard (from The New York Times.)
The chances of TikTok getting banned in the United States, as well as a number of other countries, isn't all that unlikely. These decisions are not final yet, and the public will likely wait a while to see what happens regarding the legality and usage of the app.
Leave a Comment
About the Contributor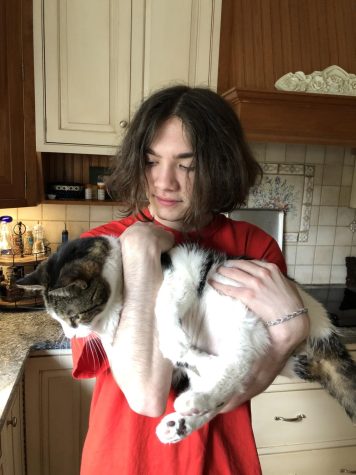 Nicolas Bandille, Staff Writer
Nick Bandille is a sophomore, covering news and information for The Paw. During his free time, he enjoys listening to music, playing video games, along...