The Biggest Winners/Losers of March Madness
This year's Men's March Madness has truly lived up to its name. This tournament had so many upsets that not even the top analysts had the foresight to predict. This tournament was really able to embody what March Madness can be when it's at its best. This year may go down as the year of the underdog in college basketball as so many higher seeds upset much bigger programs. Smaller schools showed their star power on the biggest stage and put themselves on the map. Blue Bloods such as Kansas and Duke were out of the tournament before the Sweet 16. This tournament provided the world with the second time in NCAA history that a 16 seed upset a one seed. While witnessing this annual event one could easily see that there were definite winners and losers throughout the tournament.
Winners
Fairleigh Dickinson University (FDU)
Seed: #16
One of the greatest stories to come out of this March Madness was the Cinderella team in FDU. They barely made it into the tournament by having to win in the first four just to get the 16 seed. They then had to face #1 seed Purdue and their National Player of the Year winner Zach Edey. Even being undersized compared to the 7'4" center, they were able to pull off one of the most incredible upsets in all of sports history. This was the second time in NCAA men's basketball history that a #16 seed beat a #1 seed. The first time came in 2018 with UMBC beating Virginia. Many believe that FDU's win is way more impressive because UMBC didn't have to play in the first four, they were good enough to get a seed. This just again shows how impressive this win was for their program. They would lose in the second round, however, they put themselves and their college on the map.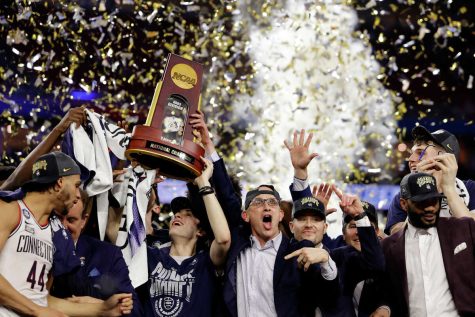 UConn Huskies
Seed: #4
Without a doubt one of the biggest winners has to be UConn as they were National Champions of 2023. Although the seed may be deceiving this UConn squad showed how well-coached and skilled they were. Coach Dan Hurley led his team to an undefeated regular season against non-conference opponents. This feat shows just how great this team was. They were led by center Adama Sonogo and Jordan Hawkins, who showed leadership and poise throughout the season and tournament. Their only losses during the year were against Big East opponents and many of them were highly ranked. Their failure to win against their conference opponents gave them the #4 seed in the West Region. During the tournament they showed that they were deserving of being a higher seed as they beat all of their opponents by double-digits and in the elite eight game against #3 Gonzaga, they won by 28 points. Their total dominance throughout the whole tournament was mesmerizing and they clearly deserve to be at the top of the mountain.
Florida Atlantic University (FAU)
Seed: #9
FAU was another surprise lower seed that rose to the challenge of the March Madness gauntlet. They are a team that were picked to lose in the first round by many. Not only did they prove those people wrong but they went on to reach the final four. In fact, they were a buzzer beater away from going to the National Championship. They would've been the highest seed to ever reach the National Championship in the history of the NCAA. However, making it to the final four exceeded the expectations of everyone. They can shoot the ball well and their guards and big men play off each other greatly. They were a team with no true star but they were able to play as a team and rise up to get a win no matter what. Their journey during this March Madness will never be forgotten and it shows that it is possible as a lower seed to make a dream run.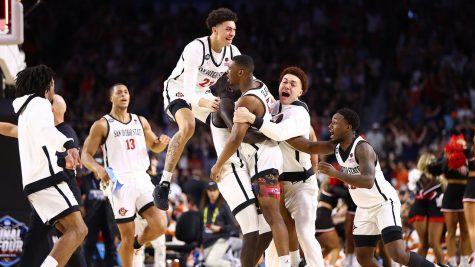 San Diego State
Seed: #5
The Aztecs shocked the world this year by making it all the way to the National Championship. If not for an almost unstoppable UConn team, San Diego State may have been able to get its first title in its program's history. SDSU went 32-7 during the regular season ending the year ranked #18 in the AP polls. However, they were heavily slept on when it came to the tournament. Many brackets had them on upset alert in the first round against a good shooting Charleston team. Not only did they prove those people wrong, but they went on to get wins over teams like #1 seed Alabama and #6 seed Creighton who were excellent teams themselves. The iconic win of their run had to have been against FAU. They met Florida Atlantic in the Final Four and the game went down to the wire. FAU was one of the hottest teams in the country and were ready to become the highest seed to make the championship. The game was decided on a buzzer beater by Lamont Butler with his pull up jumper from mid-range. They barely were able to move on in each round of the tournament, but they continued to survive and advance. Ending the season having a chance to become a national champion would've been a dream for the Aztecs entering the season so to be able to actually reach that point shows that although they didn't win it all, they were a winner of March Madness.
Princeton
Seed: #15
Princeton was this year's Saint Peters of last year. They were both #15 seeds from New Jersey and upset the #2 seed in their region who both happened to be named the wildcats (Kentucky and Arizona). Although they weren't able to make it to the Elite 8 like St. Peters was able to do, they still made it to the Sweet 16 which is an amazing feat within itself. Most people know of Princeton for its prestigious academic program, but these kids showed truly what it is like to be a student-athlete. They beat Missouri in the second round by a commanding 15 points but fell to Creighton by 11 points. This loss was against a Big East team that was ranked in the nation's top ten entering the season. This team was just another amazing underdog during this tournament and if there weren't so many other upsets they would've been at the forefront of the underdog conversation.
Losers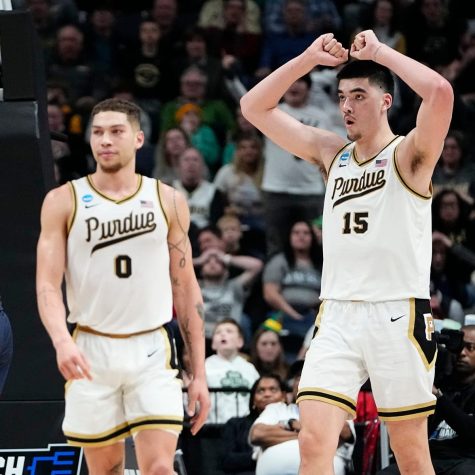 Purdue
Seed: #1
This year Purdue continued its reign of dominance throughout the regular season. They were consistently ranked in the top five in the nation and appeared as the #1 team in the nation for multiple times. They were led by center Zach Edey who as previously said was given the award for the best player in college basketball. The team went 29-6 beating teams like Gonzaga and Duke along the way. They would also win the Big 10 conference with a win over a red hot Penn State team. They earned their #1 seed, but that doesn't mean they automatically win their side of the bracket, they have to prove their seeding. For the Boilermakers they weren't able to do this. In the first round of the tournament they lost to Fairleigh Dickinson University (FDU). Purdue also lost to St. Peter's last year so this loss was even more heartbreaking. They became the second #1 seed in history to lose to a #16 in March Madness. Without a doubt, the team and fan base expected more from this team when entering the tournament.
Kansas
Seed: #1
The Jayhawks were coming off a 2022 season that saw a National Championship win over North Carolina. They continued this success into and throughout the regular season finishing 28-8 and 1st in the Big 12 conference. They were led by Jalen Wilson who averaged 20.1 points per game and 8.2 rebounds per game which were both best on the team. His second-hand man was Gradey Dick, a 6'8" freshman guard who averaged 14.1 points per game. Dick grew in popularity throughout the season for his incredible ability to shoot the ball and have so much confidence as only a freshman. Their regular season saw wins against Kansas State, Iowa State, Texas, Baylor, and Duke. For Kansas to have such a hard schedule and still win the amount of games they did, showed how scary this team could become at tournament time. However, this would not be the case as they would lose in just the second round against a good Arkansas team. An exit in the second round was definitely not what the fanbase was expecting with this team as many believed a repeat was looming.
Arizona
Seed: #2
The Wildcats were on the receiving end of one of the biggest upsets in March Madness history. Their loss to #15 seed Princeton was only the 11th time a 15 seed got out of the first round. The record going into this tournament between the two seeds was 10-138 in favor of the two seeds. Although the odds were stacked against them Princeton was able to get the win. Arizona was a strong team throughout the regular season and fought for their right to a #2. Just like anything in life, nothing is guaranteed and this game showed it perfectly. March Madness is unpredictable and teams need to bring their top game in order to win in the tournament. Arizona went 28-7 during the regular season with several ranked wins including ones against San Diego State, UCLA, Tennessee, Indiana, and Creighton. If the season was based off of just the regular season it would've been a great year for the Wildcats, however, their disappointment in March Madness really turned the season sour.
Leave a Comment
About the Contributor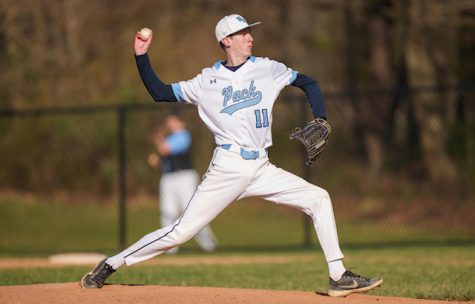 James Cleary, Staff Writer
James is a junior at West Morris Central. This is his first year writing for The Paw and he is excited to cover all things sports, whether it be professional...