"Nick and Charlie": A Mixed Review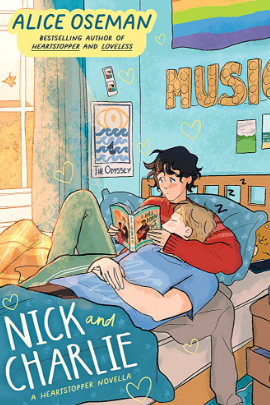 Recently released in the United States following an initial British publishing in 2015, Alice Oseman's novella Nick and Charlie follows one of young adult fiction's most beloved couples as they face the transition from high school to college. While Nick and Charlie is a part of a larger series that includes the novel Solitaire, novella This Winter, and graphic novels Heartstopper: Volumes 1-4 with a fifth volume soon to be released, Nick and Charlie gives enough context to and is chronologically separate enough from these other works that it can also be read as a standalone.
Nick and Charlie, the main protagonists of the novel, met and fell in love two years before the novella begins. They characterize their relationship as "not typical for high school" as they enjoy hanging out at each other's houses without doing anything specific or exciting. The amount of times that this is stated in the novel becomes a bit repetitive and slightly annoying in the manner that it is delivered, but it doesn't harm the reader's overall enjoyment of the novella. In the larger picture, the way that they describe each other and their memories together, which is often done in run-on sentences or separate fragments to mimic snapshots of their lives, is quite charming and effective.
The novella's main focus is the worry that Charlie faces over the impending transition to a long-distance relationship as Nick prepares to leave for university. Set during their final weeks of school before the summer break, this tension is at its peak. The discussion of Charlie's fears about this new era of their relationship is often done in a broad manner that allows for the reader to relate more strongly to his feelings, but is also done specific enough to his relationship with Nick so that the reader still also feels grounded in the story.
However, while this example of at-times surface level descriptions was balanced for the discussion of Charlie's fears about a long distance relationship, the same cannot be said for application of this description to heavier topics such as Charlie's struggles with mental illness. This was the most disappointing part of the novel, as Alice Oseman's other novels have excellently covered these struggles. For example, the accompanying graphic novel series Heartstopper is well-known for its hopeful but realistic portrayal, while This Winter and Solitaire are known for their more emotional discussions that don't have perfect endings. However, that understanding and depth was missing in Nick and Charlie. Charlie's struggles were often mentioned in brief, undescriptive sentences that mentioned only his diagnosis or an under-developed detail about how they showed themselves, causing them to feel brushed over. Similarly, the ending of Nick and Charlie felt underwhelming, rushed, and unrealistic, while the endings of the other novels and novellas in the series felt more natural and well-paced.
Despite this, Nick and Charlie provides an important lens into the titular characters' relationship that is not evident in the other novels in the series. In this novella, greater stakes are involved with Nick and Charlie's disagreements and both are characterized as flawed, which differs from the Heartstopper novels. While many love Heartstopper in particular for its hopeful nature, it is still important to acknowledge this other side to the relationship. It was a good choice for this side was written in a separate novella, as it allows the nature of Heartstopper to remain intact in a world where there are still only a small number of joyful stories of young queer relationships.
Overall, Nick and Charlie is a flawed book, but still has value. It is recommended for those who enjoy the other books in the series and want to learn more about Nick and Charlie, but not as a standalone or introduction to Alice Oseman's writing. 
Leave a Comment
About the Contributor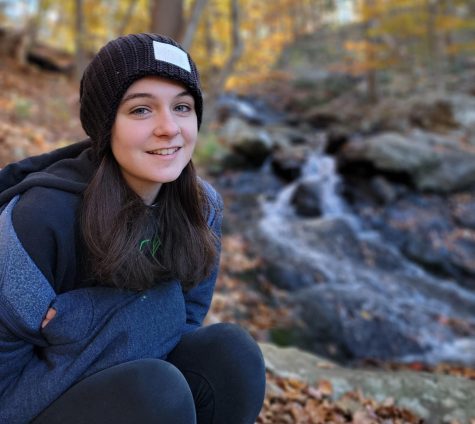 Dakotah Hubbard, Editor-in-Chief
Dakotah is a senior and a Journalism II student this year. She is very excited to be returning to The Paw for her first year as an Editor-in-Chief. Outside...