Finland Joins Nato
Finland has officially joined NATO becoming the 31st member of the alliance. This is a major blow to Russia as the countries share an 832-mile border. After World War II, Finland decided to remain neutral however Russia's invasion of Ukraine sent fear through the Nordic country. The Finnish presidency stated, "Finland has today become a member of the defense alliance NATO. The era of military non-alignment in our history has come to an end. A new era begins,"
An AP News article discussing Finland's joining of the treaty quotes President Biden, "When Putin launched his brutal war of aggression against the people of Ukraine, he thought he could divide Europe and NATO. He was wrong (…) together — strengthened by our newest ally, Finland — we will continue to preserve transatlantic security, defend every inch of NATO territory." Putin has continuously expressed his dislike of NATO's expansion in Europe as he sees it as a threat to Russia. Russia's Deputy Foreign Minister told Russia's state news agency, "We will strengthen our military capabilities in the west and northwest if NATO members deploy forces and equipment on Finnish territory."
Finland is not the only European country that has tried to join NATO. Finland and Sweden both applied for membership over a year ago. Sweden is actively trying to join the alliance but their attempt to join is being stalled by Turkey and Hungary. Turkey has accused Sweden of being sympathetic to Kurdish nationalists and of harboring individuals of the Kurdistan Workers Party which is considered a terrorist group by the EU, U.S., and U.K.
Leave a Comment
About the Contributor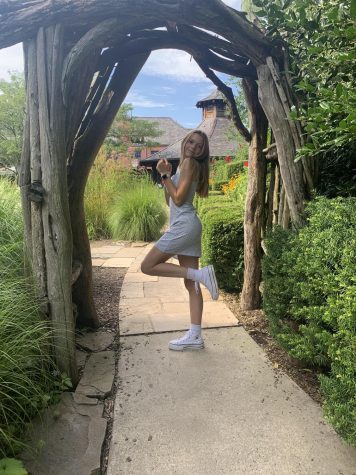 Madison Booth, Staff Writer
Maddie Booth is a junior here at WMC. This is her second year with The Paw! She is interested in sports, world, and school news. She loves to get involved...