The Students Have Spoken: Meet WMC's New Student Council Members
At the end of April, West Morris Central held its annual Student Council elections to appoint the school's panel of student leaders for the upcoming year. Although competition was fierce amongst each of the candidates and campaigns were exceptionally strong, the student body has spoken and appointed seventeen deserving students to uphold these positions.
WMC's senior Student Council officers will be Nicholas Dargel (President), Michael Ferry (Vice President), Carly Juliano (Secretary), Lily Inskeep (Treasurer), and Grace Baker (Publicity Manager). Serving on the senior class council for the Class of 2024 will be Julia Ciccone (President), Celia Ortiz (Vice President), Isabel LaSpina (Secretary), and Mackenzie Flammer (Treasurer). The class council for the Class of 2025 will be composed of Donovan Veletto (President), Paytyn Crisp (Vice President), Sarah DiGabriele (Secretary), and Demiana Elghazaly (Treasurer). Finally, Tommy Borgia (President), Jake Garofalo (Vice President), Dominic DeCicco (Secretary), and Marc Carames (Treasurer) will represent WMC's sophomore class on the Class of 2026 council. 
The Paw was fortunate enough to have been able to speak with the Student Council President and a few of the class council presidents for the 2023-2024 school year. 
Nicholas Dargel will serve as WMC's Student Council President for the 2023-2024 school year. A two-sport varsity athlete and dedicated scholar, Dargel especially values the school's core principle of P.R.I.D.E. (Passion, Respect, Integrity, Determination, and Empathy) in the Pack, and strives to be able to set a positive example for the student body to follow during his presidency. "Leadership is something to be done by example," Dargel tells The Paw. "While I will push all students to show P.R.I.D.E. in the Pack, I will also make sure that I myself maintain this. Good feelings are contagious and if one person in the building shows P.R.I.D.E., it will have a wave effect and eventually spread to everyone."
Julia Ciccone has been re-elected as the president of the senior class for the Class of 2024. With this upcoming school year being her second time upholding this position, Ciccone feels as though she has developed a closer bond with her classmates, and finds that having stronger relationships with her peers has contributed to a more unified student body overall. "Since we will be seniors, the main goal is to create an inclusive and enjoyable environment, as well as a memorable year," states Ciccone. Furthermore, Ciccone and the other members of the senior class council also prioritize a positive representation of the senior class through a multitude of interactive fundraisers and other exciting events that they intend to offer. "We are very open to ideas and suggestions, especially if classmates speak to us, send us an email, direct message the Instagram, or through any other means."
Incumbent Donovan Veletto has been re-elected to uphold the presidential position for the Class of 2025, and is extremely eager to foster another enjoyable year for his peers. A major focal point of Veletto's campaign was the reintroduction of a homecoming dance for the students of WMC, as he expresses that "many students are interested," and he believes that "the student body could benefit from celebrating fall sports and activities with this traditional event." Additionally, Veletto, along with each of the Class of 2025 council members for the 2022-2023 school year, led the sophomore class to an astounding, and of course noisy, success in the school's Spirit Week. He hopes that his class is able to continue achieving this thrilling victory throughout the duration of their high school career. "I think that my class can show even more spirit next year," says Veletto. 
As the 2022-2023 school year gradually comes to a close, next year's Student Council and class councils have already begun brainstorming ways in which the coming year can truly be one to remember. With both their own interests and those of the student body in mind, these students have been working to bring a variety of new, exhilarating events to WMC, some of which include a Homecoming dance, handball tournament, and another Spirit Week. The WMC community undoubtedly has another incredible year ahead. 
Each student council officer is incredibly deserving of their newly elected position, and will undoubtedly lead each class, as well as the entire student body to have yet another successful school year.
Leave a Comment
About the Contributor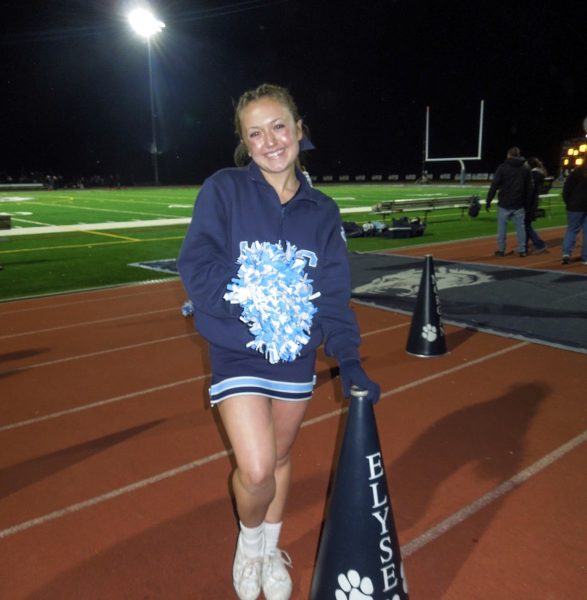 Elyse Cuccaro, Editor-in-Chief
Elyse Cuccaro is a junior at West Morris Central. She is beyond excited to continue writing for The Paw this school year as the Editor-in-Chief. Elyse...