Yankees Struggles and Resurgence
To start the year, the Yankees had a ton of hype following them as they re-signed key players like Aaron Judge and Anthony Rizzo.  In addition to this, they brought in stars like Carlos Rodon and brought up "The Kid" better known as Anthony Volpe.  Since the Yankees have a star-studded team, everyone expected them to be the best team in baseball.  Well, that is not exactly the case.   T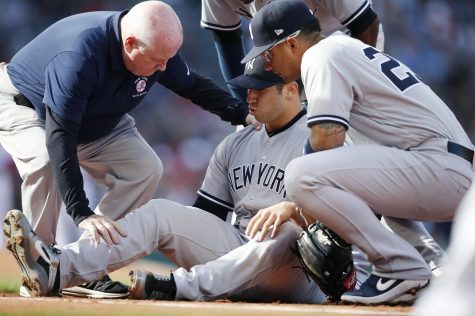 To begin the team was hit with the first blow which was that Carlos Rodon has a forearm strain and lower back discomfort which has held him out for a while.  Then Harrison Bader injured his left oblique in a spring training game.  Even though Rodon and Bader were injured, the Yankees got off to a decent start winning most of their games and staying close with a division rival, the Rays who also got off to a great start.  Then the injury bug crushed the Yankees starting with Giancarlo Stanton injuring his left hamstring strain and not too long after Aaron Judge injured his hip.  Since the team was missing many key players, they started to struggle, and they fell all the way to last in their division.  Most of the fans were definitely giving up on the Yankees saying that this season was over or that this year would be a down year.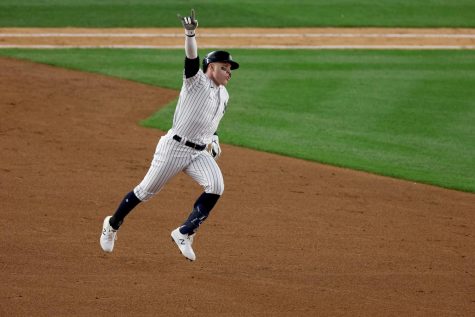 However, their luck changed a couple of weeks ago when the Yankees returned Harrison Bader from the injured list and he came back in a big way.  In his return, he has batted a .278 batting average, has had a .316 on-base percentage, and has a .519 slugging.  In addition to this, he has 15 hits, hit three home runs, batted in 12 runs, two triples, and two stolen bases in only 16 games.  With the way Bader is playing, he has helped the rest of the team also heat up and get them to start winning again.  Then the Yankees got even better news, Aaron Judge, the team captain, was returning from injury.  In his first couple of games back he struggled a bit, but then he caught fire against the Rays knocking two home runs in one game to help lead a remarkable comeback.  In the latest series, Judge crushed four home runs to lead his team to a great series win against the Blue Jays.  Since Judge's return, he has had 12 hits, six home runs, and batted in 14 runs.  With Bader and Judge's success, they have helped other players gain their footing like Anthony Volpe who has started to crush the ball and is starting to look like a star in Major League Baseball.  With the success of the players, the team has also shot up in the divisional rankings going from last in the division to being tied for third and only 6.5 games out of the team with the best record in baseball.    
In addition to this, the Yankees are definitely looking forward to the return of Giancarlo Stanton who was playing at an elite level before his injury earlier in the season, has started his rehab assignment and will be in the majors very soon.  Also, star pitcher Luis Severino will make his return to the majors on Sunday returning from a lat strain and Carlos Rodon started throwing with no pain again which is a great sign.     
Yankees fans are excited to see how the team progresses.   With all the returns from injury how can you not be excited about what the Yankees are going to be capable of doing.  All in all, keep your eye on the Yankees to see if they make some noise as the season is coming up on the all-star break.    
Leave a Comment
About the Contributor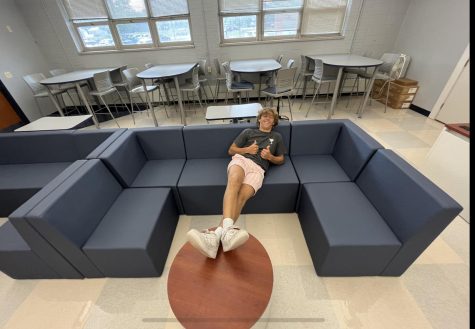 Sean Bodnar, Staff Writer


Sean Bodnar is a senior at West Morris Central and is in his first year of writing for The Paw.   He has a very strong interest in writing about...