Destructive Fires Blaze through the Amazon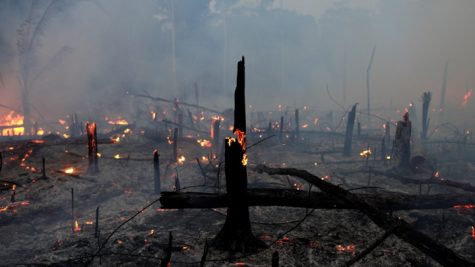 This dry-season in Brazil, the Amazon rainforest is experiencing a surge in the number and intensity of fires. Many leading scientists are concerned over what these fires suggest about Earth's future.
The number of fire spots detected in the Amazon by satellites this year is not unprecedented. According to the Foundation for Economic Education, the number of detected fires in 2019 so far is around 80,000, compared to 2010's 140,000 fires.
The number of detected fires this year, however, is 80% higher than that of last year, and the highest number of fires seen since 2010, with still two months left in the dry season. These statistics are leaving many scientists and world leaders worried.
"
Scientists fear that the Amazon is approaching a 'tipping point' at which the rainforest cannot be restored. 
The exact damage the fires are causing is not yet clear, but experts are sure that the local ecosystems will suffer and that the forest will take time to recover. So far this year, Fox News has reported that more than 2.5 million acres of forest have been burned.  At the rates at which fires and deforestation are increasing in Brazil, scientists fear that the Amazon is approaching a 'tipping point' at which the rainforest cannot be restored. 
Moreover, the Amazon fires are contributing to a spike in air pollution. Concentrations of toxic gases like carbon monoxide, formaldehyde, and aerosols are on the rise in areas surrounding the fires.
As for the cause of this influx of fires, an increase in deforestation seems to be the culprit. Although the deforestation rate in Brazil is currently lower than its historical average, 2019 has seen a swell in the rate of deforestation- the highest rate in almost a decade. Many of the fires are man-made, created by farmers to clear cropland and by 'land-grabbers' clearing trees for money. Many blame Brazilian president Jair Bolsonaro and his administration for this heightening of deforestation; the administration is notorious for its anti-environmental policies and efforts to develop and urbanize the Amazon.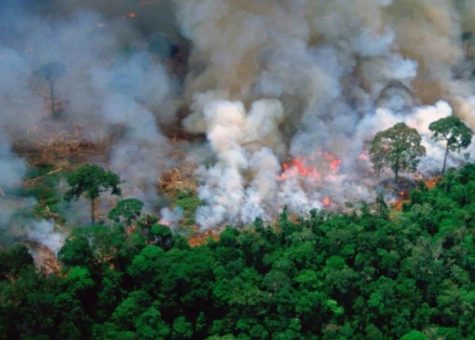 Scientists are also tracing a correlation between an increased rate of deforestation and changes in rainfall patterns. Changes in rainfall patterns caused by deforestation can extend the dry-season and make the forest more vulnerable to fire.
While the fires are destructive, experts are more worried about the implications of the fires, which suggest that further deforestation will push the Amazon past that 'tipping point'.
Track the Amazon fires with Global Forest Watch's interactive map: https://www.globalforestwatch.org/map?analysis=eyJzaG93RHJhdyI6ZmFsc2V9&mainMap=eyJzaG93QW5hbHlzaXMiOmZhbHNlLCJoaWRlTGVnZW5kIjpmYWxzZSwic2hvd0Jhc2VtYXBzIjpmYWxzZX0%3D&map=eyJjZW50ZXIiOnsibGF0IjotNy4xMTk3NzIzNzgyMzA4OTEsImxuZyI6LTY1LjkxNjM3NDEwMTE4NjY1fSwiYmVhcmluZyI6MCwicGl0Y2giOjAsInpvb20iOjMuMDkzMzIyMTg2OTY2ODE0LCJkYXRhc2V0cyI6W3siZGF0YXNldCI6ImE5Y2M2ZWMwLTVjMWMtNGUzNi05YjI2LWI0ZWUwYjUwNTg3YiIsIm9wYWNpdHkiOjEsInZpc2liaWxpdHkiOnRydWUsImxheWVycyI6WyJiMzJhMmYxNS0yNWU4LTRlY2MtOThlMC02ODc4MmFiMWMwZmUiXX0seyJkYXRhc2V0IjoiODk3ZWNjNzYtMjMwOC00YzUxLWFlYjMtNDk1ZGUwYmRjYTc5Iiwib3BhY2l0eSI6MSwidmlzaWJpbGl0eSI6dHJ1ZSwibGF5ZXJzIjpbImMzMDc1YzVhLTU1NjctNGIwOS1iYzBkLTk2ZWQxNjczZjhiNiJdfSx7ImRhdGFzZXQiOiIwZjBlYTAxMy0yMGFjLTRmNGItYWY1Ni1jNTdlOTlmMzllMDgiLCJvcGFjaXR5IjoxLCJ2aXNpYmlsaXR5Ijp0cnVlLCJsYXllcnMiOlsiNTM3MWQwYzAtNGU1Zi00NWY3LTlmZjItZmU1Mzg5MTRmN2EzIl19LHsiZGF0YXNldCI6ImU2NjNlYjA5LTA0ZGUtNGYzOS1iODcxLTM1YzZjMmVkMTBiNSIsIm9wYWNpdHkiOjEsInZpc2liaWxpdHkiOnRydWUsImxheWVycyI6WyJkZDVkZjg3Zi0zOWMyLTRhZWItYTQ2Mi0zZWY5NjliMjBiNjYiXX0seyJsYXllcnMiOlsiZDU0NjU2NzktZmQ3My00MDk3LWExN2MtY2VjMzI0MjZhODk5Il0sImRhdGFzZXQiOiI4Njg2M2I3Mi1iZjFlLTQ3ZGItOGU3ZS0wMDdjZjNkMDAyOTEiLCJvcGFjaXR5IjoxLCJ2aXNpYmlsaXR5Ijp0cnVlfSx7ImRhdGFzZXQiOiIwNDRmNGFmOC1iZTcyLTQ5OTktYjdkZC0xMzQzNGZjNGEzOTQiLCJsYXllcnMiOlsiNzg3NDdlYTEtMzRhOS00YWE3LWIwOTktYmRiODk0ODIwMGY0Il0sIm9wYWNpdHkiOjEsInZpc2liaWxpdHkiOnRydWV9XSwiY2FuQm91bmQiOnRydWUsImRyYXdpbmciOmZhbHNlLCJiYXNlbWFwIjp7InZhbHVlIjoicGxhbmV0IiwibmFtZSI6Imdsb2JhbF9tb250aGx5XzIwMTlfMDlfbW9zYWljIiwiaW50ZXJ2YWwiOiIxIG1vbiIsInBsYW5ldFllYXIiOjIwMTksInBlcmlvZCI6IlNlcCJ9LCJiYm94IjpbXX0%3D&mapPrompts=eyJzdGVwc0tleSI6ImFuYWx5emVBbkFyZWEiLCJzdGVwc0luZGV4IjowLCJvcGVuIjpmYWxzZSwic3RlcEluZGV4IjowLCJmb3JjZSI6dHJ1ZX0%3D&menu=eyJkYXRhc2V0Q2F0ZWdvcnkiOiIiLCJtZW51U2VjdGlvbiI6IiJ9
Leave a Comment
About the Contributor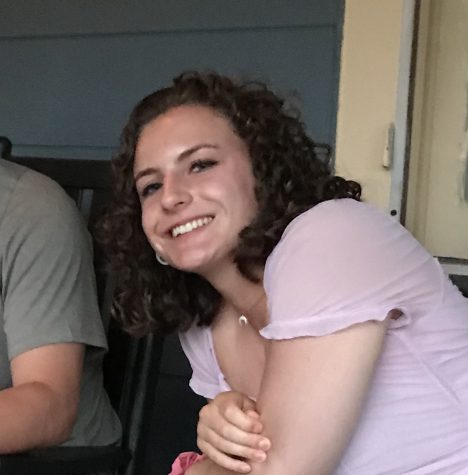 Analise Draghi, Co Editor-in-Chief
Analise is a senior at West Morris Central high school. During her junior year, she was a world news editor for The Paw.  She has a passion for educating...