New York Times Blows the Whistle on Whistleblower's Identity
Do the people have the right to know? What's the true duty of the press? These are the questions many journalists and government employees are asking after The New York Times published an article that revealed the gender and job position of the Trump-Ukraine whistleblower.
The New York Times revealed in an article, published on September 26, that the whistleblower is a member of the CIA and "a Ukraine-focused analyst who has since returned to his office in suburban Virginia." 
According to NBC, The Times is now suffering backlash and is accused of endangering the whistleblower and his family.
With his identity partially revealed, the main fear is that the whistleblower will be targeted by people who disagree with his actions. War on the Rocks.com expressed concern that this publication will discourage others who wish to report wrongdoings in the government. Former deputy chief of staff exclaimed, "It is absolutely horrifying that The New York Times thought this would serve the public interest."
Others agree with The Times' publication. Journalist Jack Shafer asked in a post on Twitter, "where is it written that the press' job is to protect the identity of official whistleblowers?", along with posting an excerpt from the 1852 British newspaper The Times, which discusses "the first duty of the press."
The Times executive editor, Dean Baquet,  justified the publication; "We decided to publish limited information about the whistle-blower — including the fact that he works for a nonpolitical agency and that his complaint is based on an intimate knowledge and understanding of the White House — because we wanted to provide information to readers that allows them to make their own judgments about whether or not he is credible. We also understand that the White House already knew he was a C.I.A. officer."
This is not the first time The Times has revealed protected information. According to The Washington Post, The Times published an article in 2017 releasing the name of a CIA operative running the CIA's Iran operations at the time. Thus, many are disgruntled at the seemingly blasé approach the Times takes with personal information that could endanger individuals. This is evident in the trending #CancelNYT on Twitter as Americans implore each other to cancel their Times subscriptions in the wake of these events.
More Tweets about The New York Times:
Leave a Comment
About the Contributor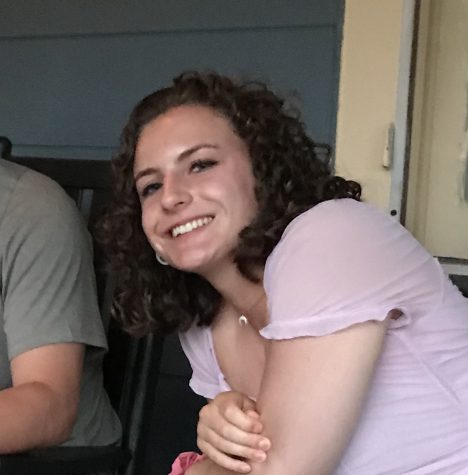 Analise Draghi, Co Editor-in-Chief
Analise is a senior at West Morris Central high school. During her junior year, she was a world news editor for The Paw.  She has a passion for educating...