New England Patriots : End of an Era?
We all knew this day would come, but we didn't know exactly when it would. The year 2000 marked the beginning of the "Brady/Belichick" era, but the winning began in 2001. Since their Super Bowl title that year, New England has gone on to win 86 regular season games, 16 division titles, 10 conference championships and 6 Super Bowls. Not to mention, they have appeared in 9 total super bowls in that time span. 
So how did this all happen? How could one team dominate the league for so long? Yes, there have been teams to stop them in the big games, but they always have been the favorite every year. The answer is simple : mentality. 
The Patriots under Bill Belichick refuses to lose games. He makes decisions better than any other coach in the league. He never seems to let the pressure of a "2 minute drill" or a game winning drive get to him. If Belichick needs to make a change, he will. However, some may argue that the Patriots supremacy is not because of their head coach. The success may come from the players. The Patriots have always had a superior draft picks that have paid off in the short and long run. Their ability to make smart trades and use of free agency is by far the best in the league.
Even if it is both the head coach and the front office making superb decisions, we knew this success cant last forever. So why is it all crashing all of a sudden now? Why are we noticing a decline? 
The answer to that question is a changing league. 
Tom Brady is 42 years old and is human. He is not immortal. Even though Brady has been on a decline in his career since most likely his late 30s, we are noticing it more and more now. There are lots of factors that are playing into this as well. The lack of depth at the receiver position is making Brady look like he isn't the "GOAT" everyone knew. The defense is having to make big plays for the Patriots. There aren't enough big name guys on the offense to help Brady score points. This necessarily isn't Brady's fault, that's more of an issue for the front office to deal with. We have seen Brady win games even without good players, but his age is catching up to him where he can't carry a team on his back anymore. 
On top of that, Brady is not a mobile quarterback. The league is becoming one where the offensive lines are becoming weaker, which makes teams need a running quarterback. Take Lamar Jackson, for example. He is over 1000 rushing yards this year, and is comparable to Michael Vick. But, Jackson isn't the only of is kind. Quarterbacks like Josh Allen of the Bills, Cam Newton of the Panthers and Russell Wilson of the Seahawks are also doing the same thing Jackson is. Brady is dependent upon good receivers and a solid offensive line because he isn't a mobile quarterback. 
So, the Patriots under Brady and Belichick will continue to be a threat to all teams until the dynamic duo is separated. Scandals and "deflate gates" have not affected this team one bit. Even after Brady's inevitable retirement, Belichick could still see success with New England if he is the mastermind behind their Super Bowl runs. But, the Patriots formula for success might have been solved by other teams, which could lead to a new "top dog" in the NFL.  
Leave a Comment
About the Contributor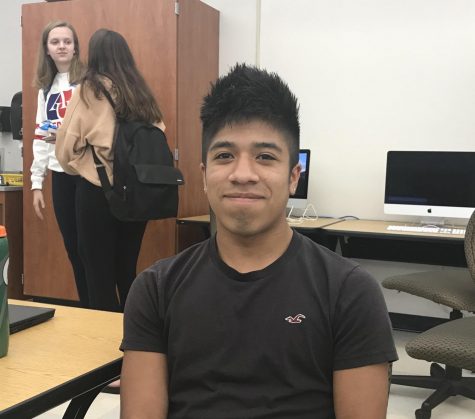 Michael Vanko, Sports Editor
 Michael Vanko is a senior at West Morris Central. He is one of the sports editors for The Paw. Michael runs cross country for the school in the fall...