Disney+
For years Disney has brought families and friends into remarkable journeys that leave a major impact on each individual's life. With the impact that Disney has on today's society, everyone has been chattering about the arrival of Disney+. Disney+ is the all new streaming service that features everything Disney! 
The app officially launched on November 12th in America and soon after became available to everyone worldwide. With the opening of the app, the streaming service includes shows and movies not only from Disney but also from various companies such as Pixar, Marvel, National Geographic, and the Star Wars Corporation. The purpose of the service is to bring a family friendly experience to all viewers, so anything that pushes the limits of a PG-13 rating won't be streamed.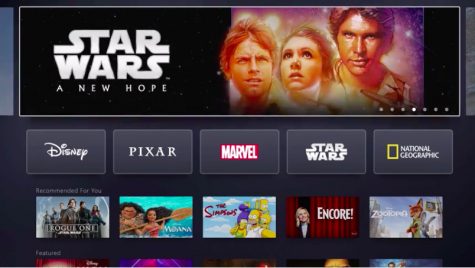 The launch of this app resulted in over 10 million members signing up. It is not a shock that there are so many people who instantly jumped to join this service because it is Disney but also because the prices for a subscription could not be refuted. For now, a member pays only $7 a month in order to be able to stream..  Verizon customers are also being given a great deal as Disney+ is entirely free for the first year, but only if the customer has Unlimited plan or if someone switches to 5G home internet or Fios. The great deal doesn't end there for this select group as Disney then offers a subscription for $6 a month after the year ends! With all these deals from Disney, the pricing of other streaming platforms seem unreasonable. For instance, Netflix charges $9 a month, which to customers is a lot more than it seems. Families may be drawn into Disney+ rather than Netflix because it is more family friendly. 
"
"It is the result of what has been two years of incredibly hard work and obviously significant amount of change at our company."
— Bob Iger
The lineup of shows and movies available are definitely going to leave viewers sitting in bed all day trying to rewatch childhood TV shows or new ones that they are now obsessed with. As expected, all Disney shows are on the streaming service so viewers could replay what they haven't seen in years. Some of the many shows included are Hannah Montana, The Suite Life of Zack & Cody, Good Luck Charlie, and Wizards of Waverly Place. Along with television shows there are great movies such as The Little Mermaid, Descendants, Toy Story, and Frozen.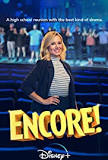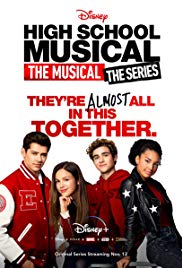 Disney has also created new shows so that viewers don't just get sick of watching the same things from their childhood over and over again. New shows produced by Disney are High School Musical: The Musical: The Series,  which is the story about the school where the original Disney movie was shot and how the students are performing the musical version of the movie for the first time. Furthermore, Encore! Is a very interesting reality television series that visits a new high school each week and reunites casts of high school productions as they perform a show they've been in! These new shows air new episodes every Friday.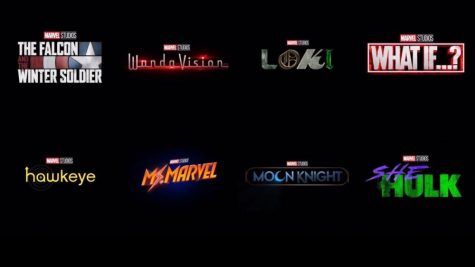 Since Disney teamed up with other franchises, viewers can now watch all 30 seasons of The Simpsons! Another unique pairing that Disney has is with the Marvel Cinematic Universe. As the MCU is a very popular franchise to young and adult viewers, Disney has put all the Marvel related tv shows and movies onto the streaming service. In the upcoming future, Marvel has plans to release live action tv shows that relate to the movies! With a similar idea, the Star Wars franchise has new tv shows either already on the app or eventually. One of the new Star Wars shows titled The Mandalorian, follows a bounty hunter who is not overruled by the forces of the New Republic. These new shows give each member of the family a reason to be watching Disney+.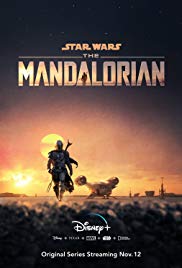 Although everyone was super excited about Disney+ there were some problems that arrived with the app. Viewers streaming found many technical difficulties as some shows and movies just wouldn't load. With things not connecting or playing this frustrated many new customers as they were expecting to just simply watch their favorite programs. Despite the difficulties that Disney is facing, the programmers tried to fix all problems as they installed new features that would support what was going on. For example, not long after the opening of the app, programmers added a feature so that you can continue a program where you left off. 
Despite minor setbacks Disney+ is becoming more and more popular everyday. Everyday lives are already majorly impacted by the ease of seeing any Disney show they desire whenever. The opening of Disney+ greatly shows how much of a gigantic Company Disney is and the role it plays in today's entertainment.
Leave a Comment
About the Contributor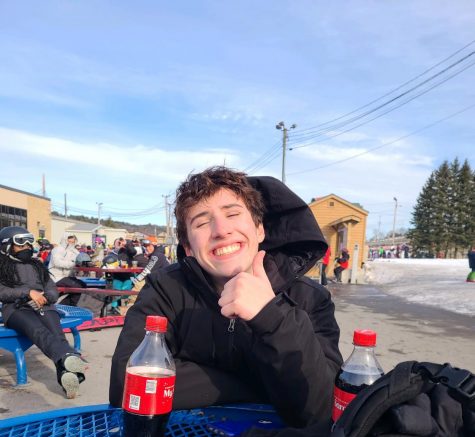 Sebastian Gutkin, Editor-in-Chief
Sebastian Gutkin is a senior here at West Morris Central High School and is currently Editor-in-Chief. This is his third and final year writing for The...