Behold Baby Yoda!
The arrival of Disney+ has also brought a new Star Wars show by Jon Favreau titled The Mandalorian. The new show introduces a character that is taking over social media and winning the hearts of many families. 
Baby Yoda is the newest lovable character by audiences all around the globe. But why is everyone so obsessed with the Child? Here's why…..
The Child also known as Baby Yoda has drawn fans attention to him mainly because of his cute physique. Baby Yoda's appearance is very similar to what viewers may expect. Just like Yoda his whole body is green and he has his perky pointy ears on the side of his bald head. What's very different is that Baby Yoda has giant brown eyes that cover most of his face, which could be why audiences find him so adorable. Although his childish appearance, Baby Yoda is in fact 50 years old!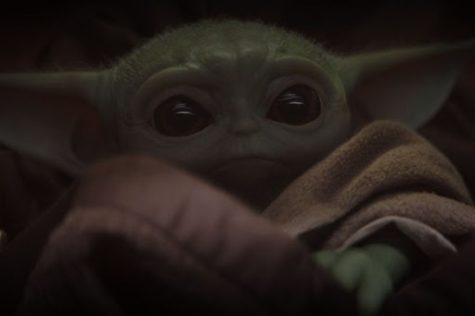 Not only is his appearance making viewers go wild but he is insanely humorous despite not saying a single word. Throughout the series, Baby Yoda uses the force with comedic timing Furthermore, his cute facial expressions drive fans wild.
With a quick uprising into social media, Baby Yoda has become a meme and also a song. The song titled "Baby Yoda Baby Baby Yoda" draws listeners in due to the catchy lyrics despite mostly consisting of saying Baby Yoda. Fans of Baby Yoda are swarming the internet with all kinds of jokes, and it's only getting started.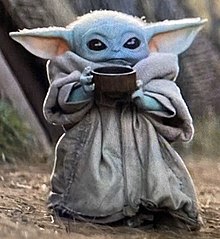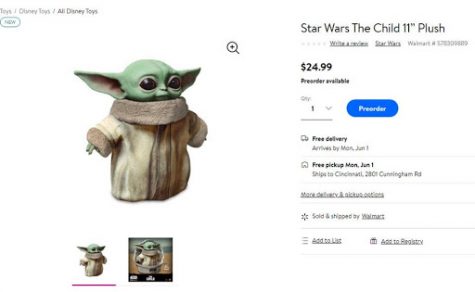 As fans begin to want more of Baby Yoda they have also insisted on more merchandise such as plush dolls of the character. Although the dolls couldn't be distributed before the holiday season, fans can expect to get their own Baby Yoda this year as 2020 has arrived!
Despite the increased chatter about Baby Yoda, Jon Favreau, director of The Mandalorian, has claimed that people should not be calling the character Baby Yoda. Favreau has emphasized that the character is properly known as The Child, and assuming he is Baby Yoda is not correct. Bob Iger, the CEO of Disney, has stated "In this particular case, The Child, or The Asset — because we don't refer to The Child or The Asset the way the world is referring to The Child and The Asset as 'Baby Yoda' — that's a no-no…… I got chastised, in my early emails to Jon Favreau, I referenced in my emails, 'Baby Yoda.' It just seemed easy. And I got my wrists slapped by Jon a few times. 'It's not Baby Yoda!' 'Okay, okay!' [Laughs]." Although well intentioned, Jon's efforts have been ignored as many still stick to the trend of Baby Yoda.
With the renewal of The Mandalorian on Disney+ fans should expect a lot more Baby Yoda content throughout the second season. Without a doubt, Baby Yoda's popularity will just keep growing from here. 
Leave a Comment
About the Contributor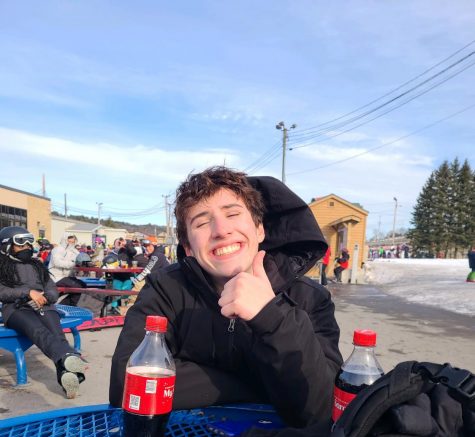 Sebastian Gutkin, Editor-in-Chief
Sebastian Gutkin is a senior here at West Morris Central High School and is currently Editor-in-Chief. This is his third and final year writing for The...