Remembering Kobe Bryant
At around 9:00 AM PST, on January 26th, a helicopter carrying former NBA Superstar Kobe Bryant, his daughter, and several other passengers crashed into the side of a mountain in Calabasas. There were no survivors. This news has come as a great shock and heartbreak to many, as Bryant was widely idolized around both the United States and the world. At just 41 years old, Kobe had only been retired from basketball for a few short years, and showed promise as an investor and businessman in his post playing career.
Born on August 23rd, 1978 in Philadelphia, Kobe Bean Bryant took to basketball at a young age. His father was Joe Bryant, an 8 year veteran of the NBA. Joe instilled a love of the game into Kobe, which blossomed during his childhood years in Italy, where he lived for most of his youth. Kobe returned to the United States for High School, playing at Lower Merion in Ardmore, Pennsylvania. Bryant received numerous awards for his outstanding play, including a Naismith Prep Player of the Year award, as well as being selected as a First Team Parade All-American. Eventually, he made the unusual decision to declare for the NBA Draft in 1996, without playing in college. This decision paid off, as he was selected 12th overall by the Charlotte Hornets, and was traded to play for the Los Angeles Lakers, where he spent his entire playing career.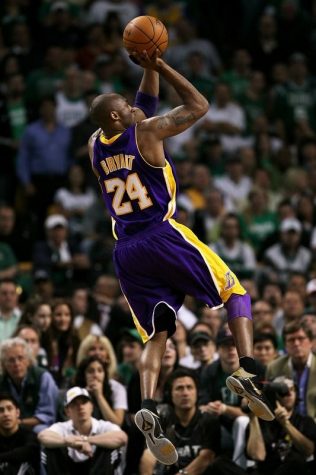 Bryant won numerous accolades during his 20 years as a Laker. Working alongside MVP Shaquille O'Neal, he won 3 consecutive championships in the early 2000s. In addition, Bryant won back to back championships in 2009 and 2010, and was also named Finals MVP for both seasons. An 18 time All Star, Kobe dominated the league for years, and was known as one of the greatest to ever play the game. In the 21st century, it is impossible to separate Bryant from the city of L.A. His achievements, both individual and with the Lakers, became embedded in the spirit of the city itself. At the Grammys, just a few hours after his death, Alicia Keys spoke about the impact that the legend had on the city, stating "We're literally standing here heartbroken in the house that Kobe Bryant built." 
However, Bryant was not immune to controversy. Most famously, his 2003 sexual assault case, in which he was accused of raping a 19 year old hotel worker in Eagle, Colorado. The case was eventually dropped after the accuser refused to testify, but later settled in a civil suit for an undisclosed amount of money and a public apology from Bryant. Opinions are heavily divided on many aspects of the case, and many argue that the media is unfairly ignoring this aspect of his life while mourning his death. 
No matter your opinion on Bryant and his legacy, it is undeniable that Kobe Bryant was a legendary figure. His death will be mourned by many. Citizens of Los Angeles, Laker Fans, and those that idolized him across the world will remember him as a hero, and those that knew him will keep his hard working legacy alive, both in spirit and action.
Kobe Bryant, August 23, 1979-January 26, 2020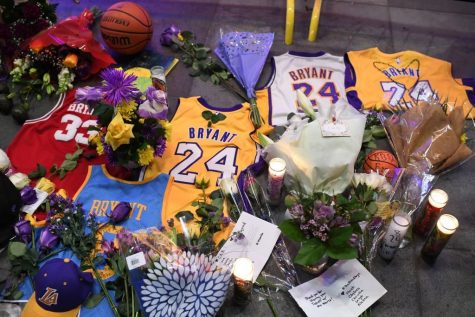 About the Writer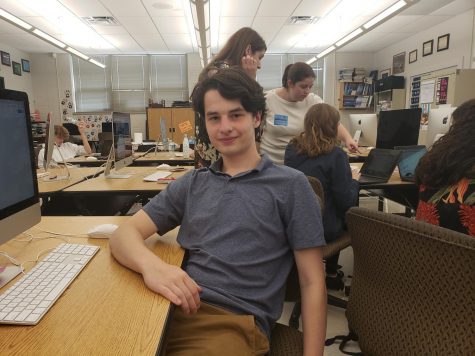 Michael Oestreich, Co-Editor in Chief
Michael Oestreich is the Co-editor in chief and social media manager for the Paw's Instagram and Twitter accounts . He also does layout & design...