Survivors Return to Death Camp After 75 years
On Monday, January 27th, more than 200 survivors of the Auschwitz-Birkenau death camp gathered to mark 75 years of the camp's liberation, and many will do so for the last time. Elderly survivors from the United States, Israel, South America, Russia, and elsewhere met presidents, prime ministers and royalty from across the globe at a ceremony located in southern Poland a territory that had been under Nazi control during World War II. The event recalled the day when Auschwitz was liberated by the Soviet army on January 27th, 1945.
On the eve of the commemorations, survivors, many leaning on their children and grandchildren for support, walked through the place where they had been brought in cattle cars and suffered hunger, illness and near death. They said they were there to remember, to share their histories with others, and to make a gesture of defiance toward those who had sought their destruction. As stated in PBS's, Holocaust Survivors return to Auschwitz, a 94-year-old survivor named Bat-Sheva Daganwas from Lodz, Poland states that his "number was 45,554. [He] did not have a striped uniform as there were too few. [He] was given a Russian soldier's uniform. [He] had to wear it directly on [his] skin." He adds that "they tattooed [his] number on [his] arm and it's just as visible today as it was back then. It was tattooed very well". Despite their tragic past at Auschwitz, the survivors returned to honor loved ones who had perished during the death camp's time of operation. 
Polish President Andrzej Duda and the head of the World Jewish Congress, Ronald Lauder were both scheduled to lead a commemoration for the more than one million people who were murdered at Auschwitz, the vast majority of whom were Jewish. According to ABC New's, Survivors Return Auschwitz 75 Year Liberation, President Duda said during his address that "it's been three generations since that day when a few thousand prisoners, victims of cruelty, exhausted by slave-work, hunger, and diseases, lived to see liberation by the soldiers of the Red Army." Many of the survivors lost parents and grandparents in Auschwitz or other Nazi death camps and some will be saying kaddish, the Jewish prayer for the dead. Some passed away alongside their own children, grandchildren, and even sometimes their great-grandchildren. Ronald Lauder brought the crowd to tears with a story of a survivor who was separated from his family. The man watched his young daughter, in a red coat, walk to her death. She turned into a small red dot in the distance before disappearing forever. In AP's, Auschwitz survivors warn of rising anti-Semitism 75 years on, during President Duda's speech, he added that "the magnitude of the crime perpetrated in [Auschwitz] is terrifying, but we must not look away from it and we must never forget it."
The Holocaust affected millions of innocent citizens, but their deaths will not be in vain or forgotten. It's essential that society does not disregard the tragic situations that took place in Auschwitz and other death camps so this disturbing history will not be repeated. 
Sources:
https://www.pbs.org/newshour/world/holocaust-survivors-return-to-auschwitz-75-years-after-liberation
https://abcnews.go.com/US/wireStory/survivors-return-auschwitz-75-years-liberation-68556966
About the Writer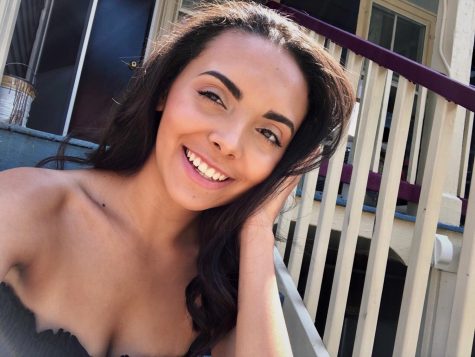 Tiffany Blanchard, Layout Editor
Tiffany Blanchard is a senior at WMC. This is her first year of journalism, she took this class to further improve her writing skills. she loves writing...