"Stay low and do not make any loud noises": a Look Inside the Thailand Shooting
Thailand is reeling from its deadliest mass shooting in recent history. An event that seems so common in the United States, Thai people are struggling to come to terms with the shooting, which lasted 18 hours, took 29 lives, and wreaked havoc on the minds of many. 
The gunman, a 32-year-old soldier, according to The New York Times, had a business clash with his commander over a real-estate issue, and shot and killed his commander and the commander's mother-in-law on Saturday afternoon.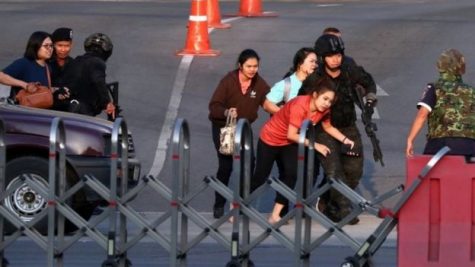 From there, according to BBC News, the gunman travelled to the army base in which he worked, where he killed at least one soldier and acquired a truck, two assault rifles, a machine gun, and nearly 800 rounds of ammunition, along with 5 of his own guns.
The gunman then went on to Buddhist temple, where he opened fire and killed 9 people celebrating Makha Bucha, a Buddhist holiday, and ended at the Terminal-21 shopping mall, where he killed the remaining innocent victims. 
Many shoppers were stuck inside the mall for hours. Cramped in bathrooms, under tables, or in closets, some had to wait until the gunman was killed- 16 hours after he had entered the mall- to leave.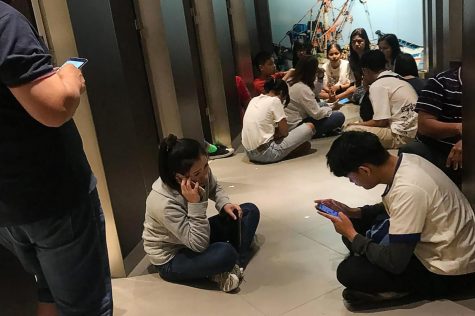 Many shoppers lost friends; "I closed my eyes, and I thought about people who lost their lives, especially the mall security guard. We used to say 'hello' to each other every morning. He was like a family to me," says Montagan Nukdai, a waitress at a restaurant in the mall. 
Another woman recalls the chaos in the parking lot when shots rang out: "All of the people who gathered at the parking lot started screaming and running for their lives," says Ms. Viparat, a shopper at the mall. 
In an effort to save people who were trapped inside the building, officers, according to CNN, were forced to confront the gunman. One officer noted that the scene was "almost like a Hollywood action movie shooting scene. At certain points the gun firing was nonstop." 
One survivor told a local news channel that the gunman was "aiming for the heads," while another eyewitness reflected that "he was shooting everywhere and his shots were very precise."
Thailand's Department of Mental Health had dispatched team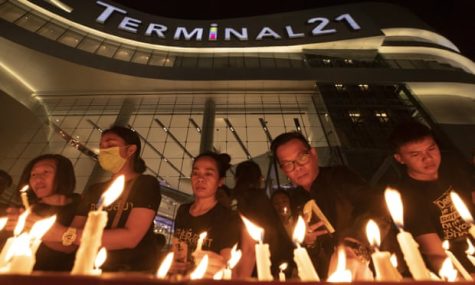 s to support the families of victims, according to aljazeera.com. In the week following the massacre, memorials for the victims and their families were held all over the country; 10,000 monks held prayer vigils in Korat, according to aljazeera.com, and in Bangkok, the country's capital, citizens also held vigils.
Leave a Comment
About the Contributor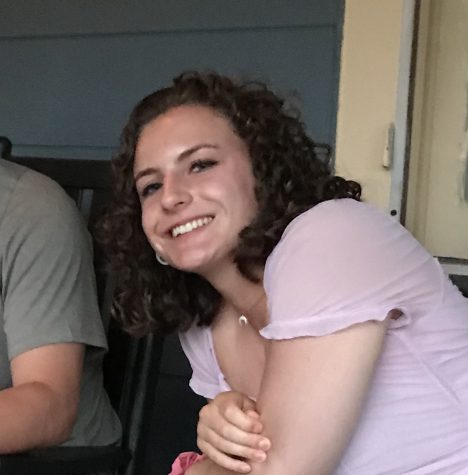 Analise Draghi, Co Editor-in-Chief
Analise is a senior at West Morris Central high school. During her junior year, she was a world news editor for The Paw.  She has a passion for educating...