Bye Bye Broadway: The CoronaVirus has Turned off the Brightest Lights in the World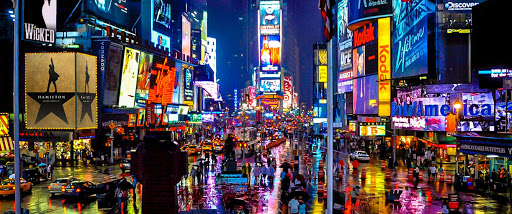 The lights have gone out on Broadway. The global pandemic known as the coronavirus has proved wrong the saying, "The show must go on."
For centuries Broadway has drawn everyone in by its bright electric lights that shine even through the darkest night. Families of all kinds know Broadway as a symbol of America, a place where you learn a little more about yourself and the world. With its own individual meaning to each person, Broadway has been an iconic form of entertainment for all worldwide. 
Many around the globe were left in shock on Thursday, March 12th, 2020 when the Broadway League stated that all of Broadway would be closed due to the coronavirus until April 12, 2020. Amid various concerns about the increased spread of the virus, the situation became even more dire as a Broadway usher was confirmed to have the virus. Although no information states the name of the usher, it was informed that he was working in two separate theatres, the Brooks Atkinson Theater and the Booth Theater.  As concerns increased, Governor Andrew Cuomo of New York and Mayor Bill de Baso are enforcing new restrictions in order to prevent the spread of the coronavirus. In order to protect the health of many and reduce the number of cases during this pandemic, they put restrictions on the number of people who can attend an event. Cuomo declared, "You don't want to shut down society, because that's massively disruptive — to the economy, to life, etc., but your main concern here is the public health crisis, and it's balancing the two."
Before the virus became a pandemic, many shows started discounting their tickets as some feared to go into such a public venue. Despite their intentions, the conditions got more severe and the Broadway League had to step in to make sure lives would not be put at risk. Various shows during this time were set to begin previews or open. Some shows such as Six, Diana, Plaza Suite, Caroline or Change, How I Learned To Drive, American Buffalo, Birthday Candles, Sing Street, Take Me Out and Flying Over Sunset were all set to open. A famous Actress, Patti Lupone, who was currently in previews for a revival of Company stated, "The idea that our venerable, majestic houses are dark, and that there will be no lights on Broadway — I'm romanticizing, but that's the heartbeat of the city, and to think that they've been forced into darkness is shocking," 
Broadway's closing for a total of 32 days is drastic compared to other events in history, such as after 9/11 Broadway only closed for two days. As more people fear that the spread of the virus is getting worse, it is questionable whether or not Broadway will reopen on its scheduled date.  The world may be under quarantine for now while trying to combat the coronavirus but it is without a doubt that Broadway will come back better than ever as soon as it is safe for all! 
Leave a Comment
About the Contributor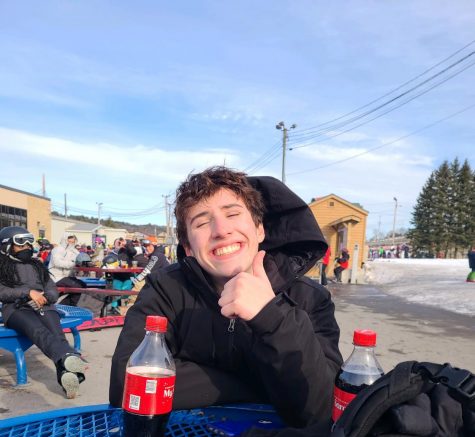 Sebastian Gutkin, Editor-in-Chief
Sebastian Gutkin is a senior here at West Morris Central High School and is currently Editor-in-Chief. This is his third and final year writing for The...