Modern Family says Goodbye
The Family everyone knows and loves is ending after a long run of 11 years, ABC's Modern Family is saying goodbye. 
Modern Family follows three unique families that are connected by Jay Pritchett and his children Claire Dunphy and Mitchell Pritchett. After growing up as one family, Jay's children and himself are starting their own families under their own circumstances. Throughout the series, Claire Dunphy manages her work life and life with her husband, Phil Dunphy, and her three children, Alex, Haley, and Luke Dunphy. Meanwhile, Mitchell Pritchett encounters new challenges throughout his same-sex marriage with Cameron Tucker and their adoption of their daughter Lily Tucker-Pritchett. Finally, Jay Pritchett begins a new family and must adapt to being a stepfather with his new wife, Gloria Pritchett, and her son Manny Delgado. Despite in every episode the different problems the individual families run into, they manage to come together as a whole and fix what is wrong. The whole television series is done in a documentary style. 
The cast includes a variety of actors that were widely known before the show began and many who grew up throughout the filming. Ed O'Neill who is previously known for being in Al Bundy in Married With Children plays Jay Pritchett. Sofia Vergara plays his second wife, Gloria Pritchett. Jay's two adult children are played by Julie Bowen as Claire Dunphy and Jesse Tyler Ferguson as Mitchell Pritchett. Ty Burrell plays Claire's hilarious husband, Phil Dunphy, and Eric Stonestreet plays Michell's dramatic husband, Cameron Tucker. The many children that grew up in front of the eyes of America along with the beloved show include; Sarah Hyland, Ariel Winter, and Nolan Gould as the three children of Claire and Phil Dunphy, from oldest to youngest, Haley, Alex, and Luke Dunphy. Rico Rodriguez plays the step-son to Jay Pritchett and son of Sofia Vergara's character, Manny Delgado. Finally, Aubrey Anderson-Emmons plays the adopted daughter of Cameron Tucker and Mitchell Pritchett, Lily Tucker-Pritchett.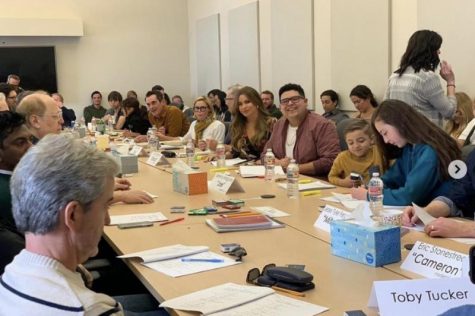 The family sitcom first aired on September 23, 2009, and the series finale is due to premiere on April 8, 2020. With a total of 11 seasons and 244 episodes, the network announced the series would come to an end despite all of the great moments the show provided viewers with. The show was originally planned to end after its 10th season but was given one more season. As the show has been coming to an end many of the actors and actresses in the show have been sharing messages about their experience with such a wonderful show and their struggle to say goodbye.
As Modern Family began viewers were drawn to the fun dynamics of the family and the relatable situations that they encountered. Despite its popular success at first, the show began to receive some criticism due to factors such as the female characters not having jobs and such. The screenwriters listened to many of these complaints and included some more serious topics in future episodes. For being on air for 10 years now, Modern Family has been titled ABC's longest-running comedy series. The show has also received many awards throughout its time on air. The first five seasons of the show were awarded the Emmy Award for Outstanding Comedy Series. Also, Eric Stonestreet and Ty Burrell both won the Emmy Award for Outstanding Supporting Actor in a Comedy Series four times in total, two times each.  Julie Bowen has won the Emmy for Outstanding Actress in a Comedy Series twice. In total Modern Family has been nominated 75 times for an Emmy award and has won 22 of those nominations. 
Viewers were given 11 full years of watching one big, unique, and wild family grow. Families at home were drawn into Modern Family because of similar situations and the amazing comedy. Adults and children have grown a special place in their hearts for such an iconic show and saying goodbye to this show will not be easy for anyone.
Leave a Comment
About the Contributor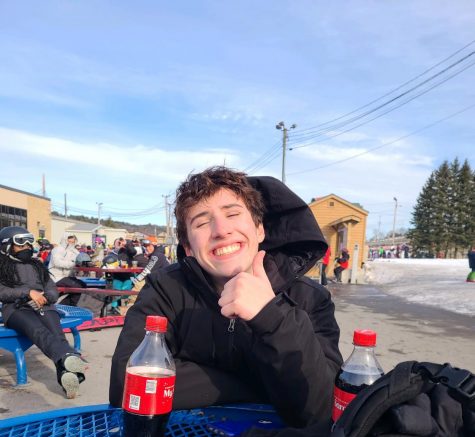 Sebastian Gutkin, Editor-in-Chief
Sebastian Gutkin is a senior here at West Morris Central High School and is currently Editor-in-Chief. This is his third and final year writing for The...