Celebrities and the Coronavirus
While visiting Australia on business for the upcoming Elvis Presley biopic, Tom Hanks and Rita Wilson, both 63 years old, found out they had tested positive for COVID-19. Hanks and Wilson were one of the first of many celebrities to share their experience with testing positive for the coronavirus. The couple initially announced their diagnosis on March 11th, with the following tweet: 

The couple wrote about experiencing symptoms including fever, cough, shortness of breath/trouble breathing, chest pain, and more (CDC). After noticing the similarity to the symptoms of the coronavirus, the couple went to get tested and were discovered to have gotten the coronavirus while in Australia. The couple immediately took proper caution towards "flattening the curve" and have been quarantining for weeks. Following the weeks of quarantine, Hanks tweeted each week saying: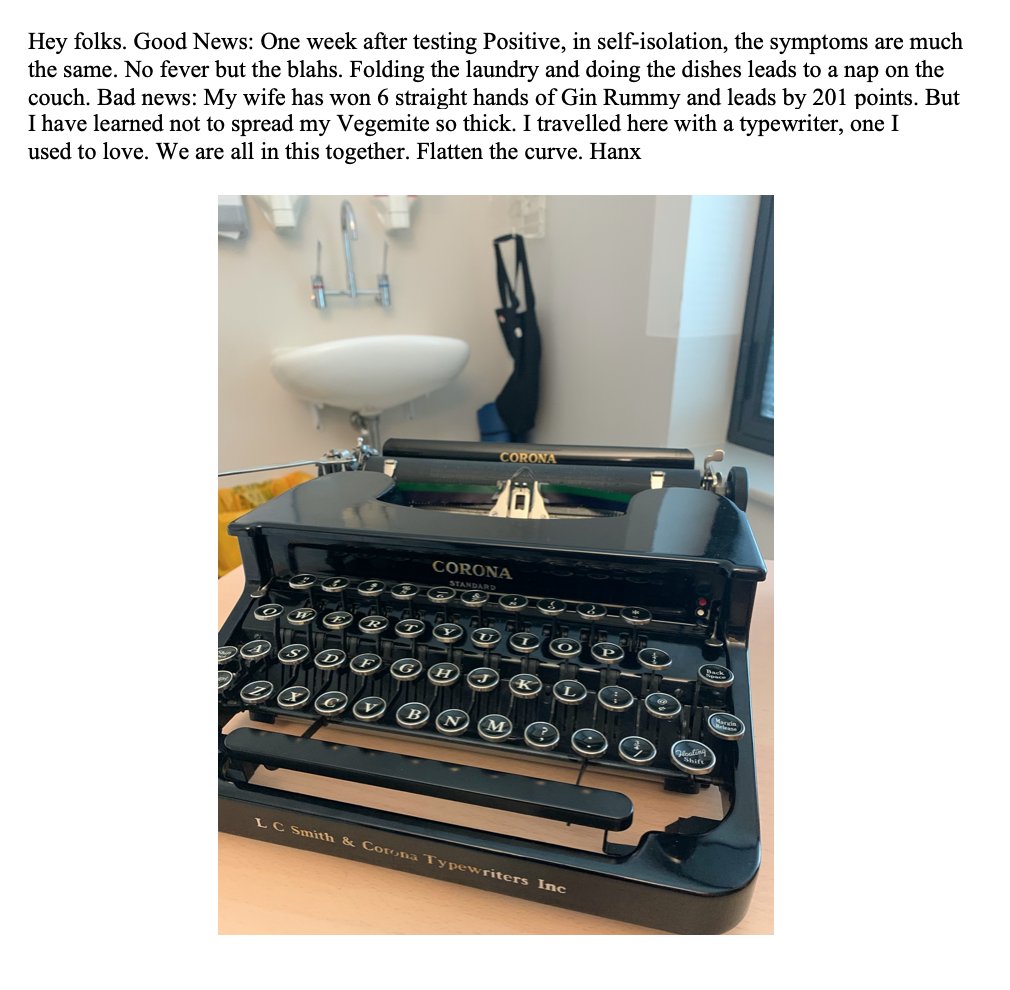 The couple has been met with a tremendous amount of support and care from their family, friends, and fans, since their announcement, and have been lucky enough to be recovering in such a short amount of time. One family friend, Tim Allen responded with the tweet: 

Since the couple's diagnosis, Hanks and Wilson have been avid supporters of self-quarantining, and are another example of how vital taking precautions against the virus can be for saving the lives of many. Unfortunately, Hanks and Wilson were followed by many other celebrities announcing their positive diagnoses. The list of celebrities include: Idris Elba, Charlotte Lawrence, Mwana FA, Daniel Dae Kim, Colton Underwood, Andy Cohen, David Bryan, Floyd Cardoz, Rudy Gobert, Christian Wood, Kevin Durant, Boris Johnson, Prince Charles, Harvey Weinstein, and many more (Vulture). Many of the celebrities, including Kevin Durant and Andy Cohen, after having been diagnosed with the coronavirus have been speaking out and advocating for people to take the necessary defenses in order to not only prevent the spread but help keep others safe.  
Many celebrities have also been taking initiative to help support causes providing services for local businesses, materials for hospitals, and helping children get proper meals while being out of school. Some of the celebrities donating include: Kanye West, Angelina Jolie, Bruno Mars, Kelly Ripa and Mark Consuelos, Ciara and Russell Wilson, J.J Watt, and others (The Hill). Many of those celebrities have donated as much as one million dollars to relief efforts and organizations working to help those being affected by the coronavirus. Those celebrities have also been influencing others to pitch in and donate either their time or money to helping others. Celebrities like Amy Adams and Jennifer Garner have started raising money for "Save the Children" and "No Kid Hungry", by reading children's books on social media. Many other celebrities have taken the opportunity to start other movements on social media in order to inspire people to stay home and self-quarantine, and hopefully cheer people up in a time of need. During a time of uncertainty, it's become clear that everyone is working to come together to help each other, and help flatten the curve. 
About the Writer
Hannah Gould, Co- Editor-in-Chief
This is a test for layout