Apple September Event, 2020
The tech season begins with new Apple devices for all
This past month, Apple held its annual Fall event to unveil new hardware and services. Similar to its Worldwide Developers Conference (WWDC) this past June, the hour-long presentation was completely virtual, and, as Apple included it in its closing credits, with many safety and health precautions in place.
As the past eight years have shown, Apple traditionally unveils the upcoming iPhone to a live audience crowd. However this year, both of those did not happen—the most unfortunate, of course, being the lack of a new iPhone. As Chief Financial Officer Luca Maestri reported in July, "last year we started selling iPhones in late September. This year, we project supply to be available a few weeks later," much to the chagrin of many Apple enthusiasts and those looking to purchase a new device.
In keeping with tradition, however, Apple revitalized two of their most popular product lines — Apple Watch and iPad. Here's the (Apple) core information on all their unveilings:
Act 1: Apple Watch
Not just about time anymore!
Since its introduction in 2014, Apple Watch has dominated the smartwatch industry, "maintain[ing] first position with 55 percent global smartwatch marketshare," writes Strategy Analytics. With a strong emphasis on how powerful Apple Watch is, Tim Cook mentioned during his opening remarks just how helpful the product is for him, saying that "Today it's incredible what Apple Watch enables you to do right from your wrist." From checking the weather, to message alerts, to fitness and activity, Apple Watch is a great choice for many customers.
Jeff Williams, Apple's Chief Operating Officer, as in years past, introduced the new Apple Watch, this year's model being Series 6. While the design doesn't stray far from last year's, the new headlining feature is a new Blood Oxygen sensor that updates in the background. On this new feature, Williams mentioned in the keynote that "the new health sensor in Series 6 shines red and infrared light onto your wrist and measures the amount of light reflected back," allowing users to take a scan within 15 seconds. Other new features include a two time brighter always-on display, a new altimeter, new Watch faces and bands, new case options including a blue aluminium case and an Apple-designed S6 chip that "is up to 20% faster than the previous generation," says the COO.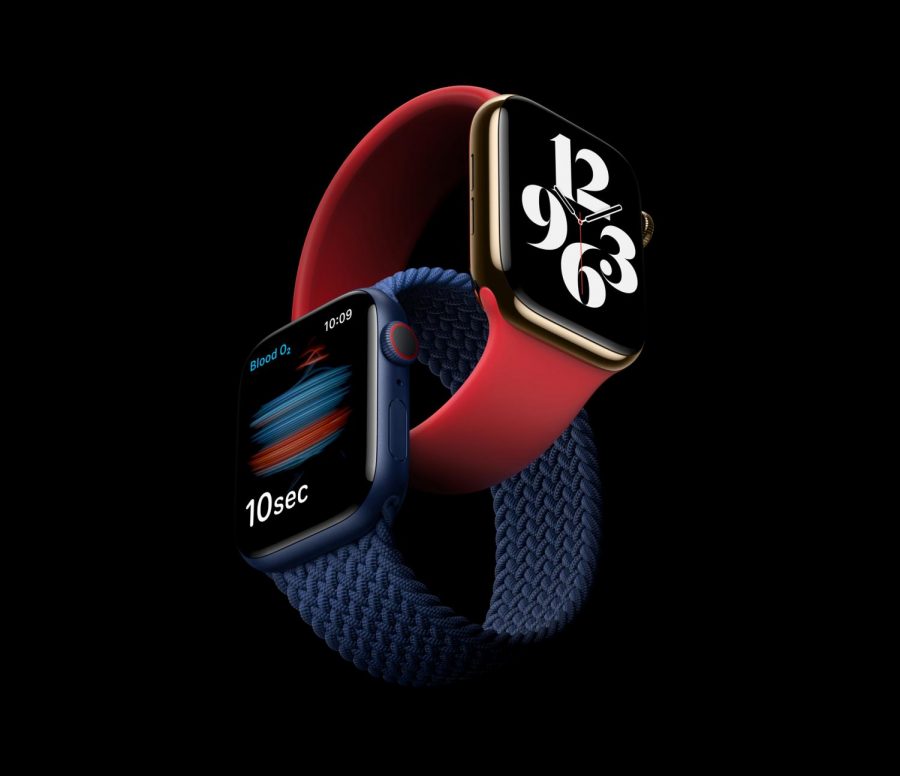 A major theme of Apple's, beginning with the second generation iPhone SE this past March is to also deliver products that are more affordable for more people. Apple's second unveiling was the new Apple Watch SE, which "combines elements of Series 6 design with the most essential features of Apple Watch all at a more affordable price," says the aforementioned Apple exec. Geared towards young children and older adults, Apple Watch SE starts at $279, with award-winning features such as a fast processor, fall detection with emergency SOS, and optional cellular models. The new device will also come with Family Setup (available with the new update, watchOS 7;) allowing a parental iPhone to set up Watches for the target audience of the SE Watch—older adults and children.
With the yearly introduction of Apple Watch comes a focus on health and fitness; as it has become the product line's most popular feature. In keeping with their theme of introducing new services, rather than just hardware and software, Apple's newest Watch-compatible service is called Apple Fitness+. As its name implies, the service will focus on getting Apple Watch users to stay healthy through "amazing workouts with incredible music delivered by the world's best trainers," says Jay Blahnik, Apple's Senior Director of Fitness for Health Technologies. As Blahnik mentioned in the keynote, it's easy to get a workout started. On it, he says: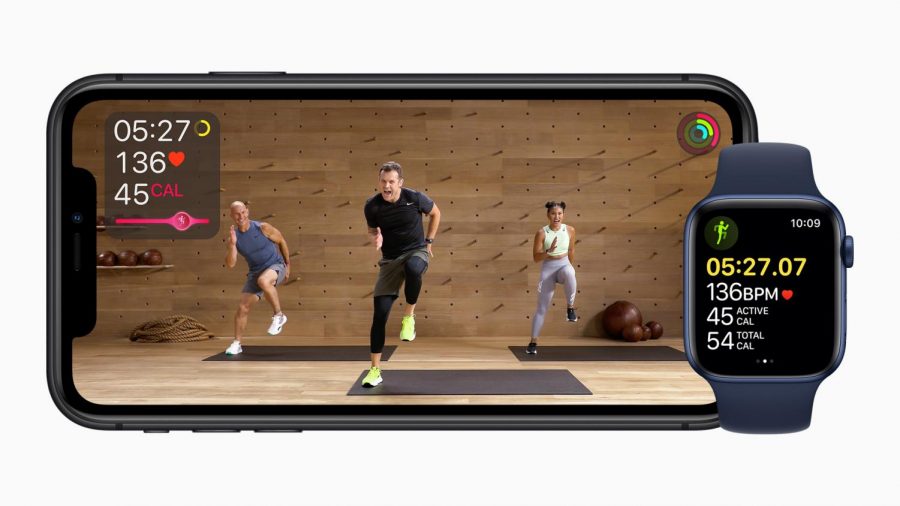 "You simply choose the workout you want to do from the catalog of videos on your iPhone, iPad or Apple TV. And when you start the video, it automatically starts the correct workout in your Apple Watch Workout app. And it sends those metrics in real time right to the screen you're viewing the workout."
—Jay Blahnik, Senior Director of Fitness for Health Technologies
Apple Watch plays a big role in keeping the metrics current and accurate. Although coming later this year, it's sure to be a big incentive for many customers. The service will be priced at $9.99 a month, or $80 per year.
As many analysts predicted, Apple also unveiled a combination of their services, called Apple One. With three tier options (Individual, Family and Premier,) Apple is bundling their services in an effort for current customers to save money. These services include Apple Music, News+, Arcade, TV+, Fitness+ and iCloud storage for all your photos and videos. Prices will range from $14.95/month to $29.95/month for its highest priced plan. Lori Malm, Director of Services for Apple, spoke to the topic that "Apple One gives you and your family all the services you love in one simple plan," with Family Sharing of all included services being a big incentive to join this new model.
Act 2: iPad
The world's most loved tablet line, now with all-new models
At the beginning of the COVID-19 pandemic in March, Apple released much needed updates to their iPad Pro lineup, whose update included "the A12Z chip, new pro camera system, LiDAR scanner, and so much more," said Tim Cook later in the Keynote. 10 years since the introduction of the iPad, Apple released on the 15th two new models: an eighth-generation iPad, and a completely redesigned iPad Air.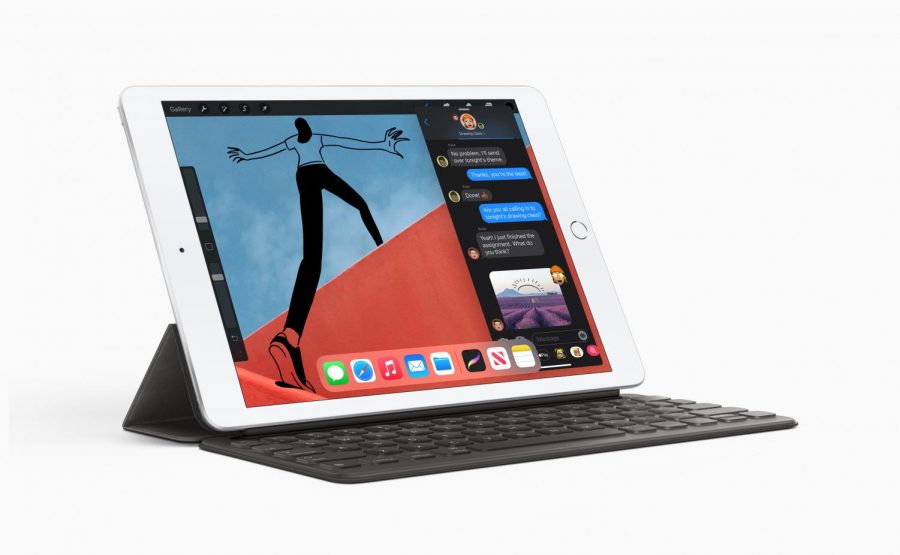 While not receiving a complete overhaul, the eighth-gen iPad received a spec bump to the A12 Bionic processor, the same Apple-designed chip found in 2018's iPhone XR, XS and XS Max. With a focus on the educational market to compete with budget-friendly Chromebooks, the new iPad should be considered for students in the classroom—or if they learn remotely, too. Product Manager of the iPad, Ted Merendino, added that "this extra performance is great for everything from working with high resolution content to immersive gaming experiences … and it's up to a whopping 6x faster than the top-selling Chromebook." This new iPad also features beloved accessories from Apple, including the Smart Keyboard and Apple Pencil, as well as compatible ones from Logitech, Belkin and many more. Starting at $329, with an even lower price for education, it's a great entry-level iPad for those just getting into the Apple ecosystem, or those who love iPad but don't need all the latest and greatest.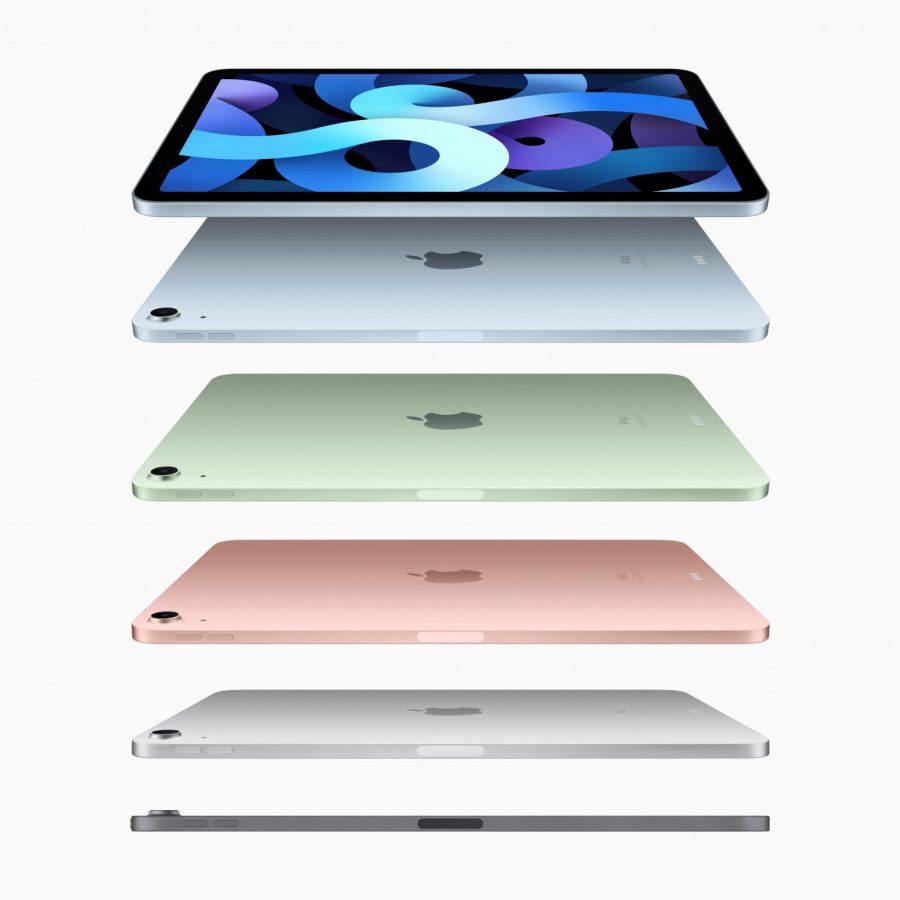 Apple's "middle-of-the-road" iPad, the Air, had not been updated since March 2019, and was refreshed alongside the aforementioned iPad. Upon its unveiling, CEO Tim Cook mentioned that the iPad Air is "designed to deliver Pro features at a very affordable price." It's new design is very similar to the iPad Pro, with a new rounded-corner 10.9 inch "Liquid Retina" display and new colors, including the return of Rose Gold, Green, and Sky Blue. One of the device's techiest features is the introduction of the Touch ID sensor built into the power button, with Laura Legros, VP of Hardware Engineering, calling it "the smallest authentication sensor we have ever designed." The new device also comes with the latest chip — Apple's A14 Bionic, which will be the first time since 2011 that an iPad has used the latest chip before the iPhone. As Tim Millet from Apple's chip team mentioned, the company continues to push what is possible in a device this size with "big performance updates for the CPU and GPU." Similar to the eighth-gen iPad, this new device will work with the Smart and Magic Keyboard and Apple Pencil. It starts at $599, slotted right in the middle of Apple's iPad lineup.
Act 3: Conclusion
You made it!
Despite Apple not unveiling the highly anticipated iPhone 12, it delivered updates for what many consider its most unique product lineups, even in the middle of a global pandemic. Without a doubt, it's great to see companies continuing to innovate. Touching on hardware, software and services, Apple continues to push what's possible in the field of consumer technology—and this September event proved just that.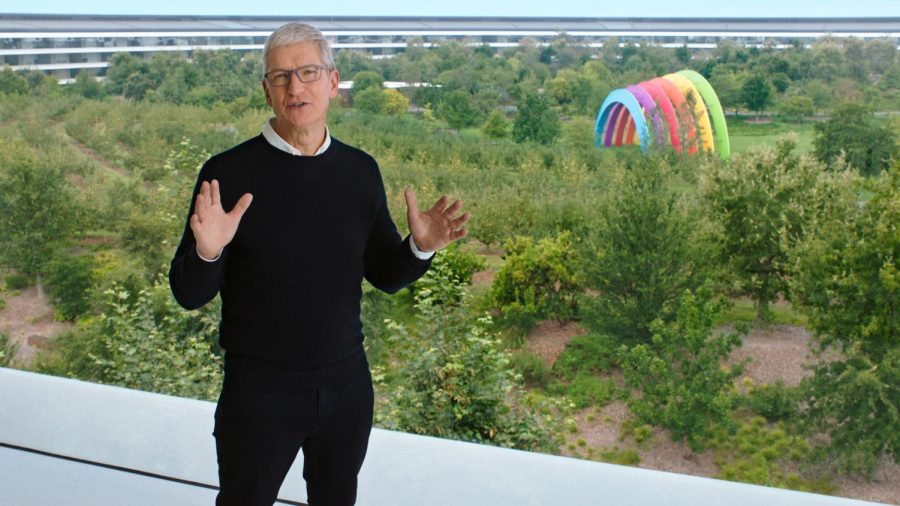 About the Writer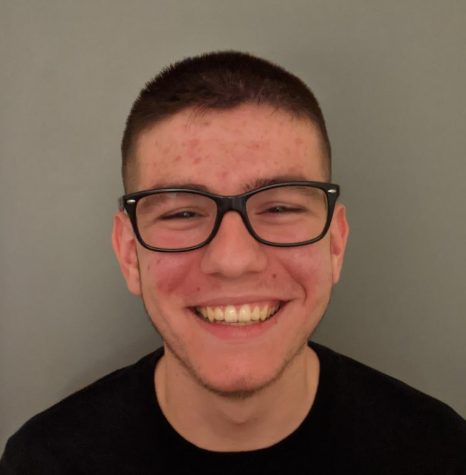 Basil Iacampo, Director of Web Services + Staff Writer
Basil is a current senior at West Morris Central High School, and is thrilled to be a part of The Paw in his final high school year!
In school, Basil...