College Sports and the Coronavirus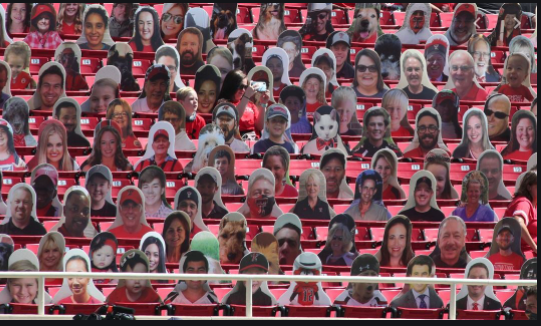 College Sports and the Coronavirus
No fans celebrating, it's empty, it's quiet. It's not like the cardboard cutout fans can yell. Even after a game winner it's silent, that is how college sports will look this fall due to the Coronavirus pandemic. Division I seasons have been postponed, Divisions II and III have cancelled their seasons, conferences are not playing, and historic programs have been cut from some universities.
College football will look very different than any other season prior. All Division I conferences will be playing football this fall. However, The Big Ten and PAC-12 were much more cautious than other conferences with their return to play. Both originally cancelled their seasons then slowly made plans to return.
The American Athletic Conference (AAC) kicked off the Football Bowl Subdivision (FBS) on September 3rd. Teams will play shortened conference only schedules and then the top 4 teams as of December 20 will play in the Rose Bowl and Sugar Bowl respectively for a chance at the national championship on January 11, 2021.
Precautions are being taken to protect the health and safety of the student athletes such as limiting the number of fans, using electronic whistles, making coaches wear masks during practices and games, frequent COVID testing, self quarantine leading up to game days and locker rooms being sanitized each day after practice. Football equipment manager at Auburn University Dana Marquez said to ESPN "Every student-manager and every player, whether they like to wear a glove or don't like to wear a glove, is now wearing a glove, no human hands actually touch a ball except a quarterback. That's different. Everybody is in a mask at practice. That's different."
In the rest of Division 1 fall sports (M & W cross country, M & W soccer, Field Hockey, water polo, volleyball), the Big Ten, PAC-12, and AAC have plans in place for these sports to take place at a different time whether it be winter or spring. The Atlantic Coast Conference, South Eastern Conference, and Big 12 are continuing with fall sports on a conference-only schedule. The same precautions are being taken for these sports such as frequent COVID tests and coaches wearing masks.
Due to the coronavirus, athletic departments were not able to bring in as much revenue, causing the discontinuation of varsity programs and decreasing the pay for coaches. Patrick Rishe, director of the sports business program at Washington University in St. Louis says that each power 5 school will lose an estimated $62 million in revenue with at least $18.6 million of that being from ticket sales this fall alone.
While Division I athletes do have their season, Division II and III athletes are not as lucky. The two divisions cancelled their fall sports championships back in August. "Looking at the health and safety challenges we face this fall during this unprecedented time, we had to make this tough decision to cancel championships for fall sports this academic year in the best interest of our student-athletes and member institutions" Tori Murden McClure, chair of the Division III Presidents Council and president of Spalding University said in a statement. This cancellation will apply for all fall sports. The option of moving to the spring has been taken off the table because of the logistical and financial challenges it poses.
This historic season of college sports will change them forever. But when fans can return and things go back to as normal as normal will get again they will become even more electric than before.
Leave a Comment
About the Contributor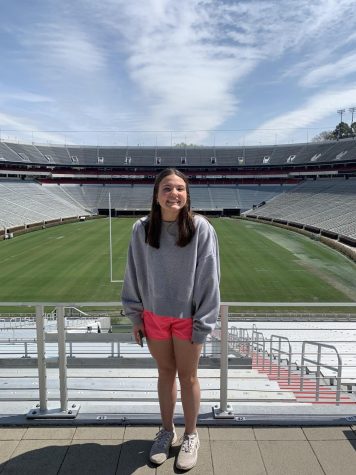 Lizzie Rubright, Sports Editor
Lizzie is a senior and in her third and final year writing for The Paw. Lizzie loves all things sports: watching them, playing them and especially writing...