Trump's COVID-19 Diagnosis
On Friday, October 2 the White House reported that Donald Trump was infected with the coronavirus. While this infection is not surprising considering the lack of precautions being taken at the Trump Rallies, it still is shocking because of the amount of security and precautions being taken to protect the President. While aspects about his diagnosis were very clear, much  about his condition has been left unknown. 
Following his diagnosis, the White House staff claimed that he only had mild symptoms of COVID-19, however in the following days he was admitted to Walter Reed Medical Center for what his staff called "An abundance of caution." It was later learned that after he was admitted to the hospital, he was put on oxygen and given multiple treatments. According to Science Magazine, he was given steroids, a Regeneron cocktail and remdesivir(an antiviral medication used to fight ebola). While these treatments proved to be extremely effective in Trump's case, they are highly inaccessible to the general public and experimental. 
To receive the Regeneron Cocktail, a person must be put into a trial and randomly receive the placebo or antibodies. While it is possible Trump could have been part of the clinical trial, it seems unlikely because he would have not known whether or not he received the drug. In addition, according to USA Today, many people have been questioning his treatment and whether or not he has been given special treatment because of his presidential status. Many question his access to frequent tests and quick results. While it is true that he has access to more precautionary measures, it is important to remember that he is the President of the United States and him being sick is potentially a security threat. 
It is also very true that many people are upset by the fact that he is able to get state-of-the-art treatment but still disregard social distancing measures when many Americans are at risk and cannot afford to get the tools they need to recover. 
A lot about Trump's diagnosis is very unclear such as when he first tested positive, what shape he was in while being sick as well as if he has fully recovered. It could very well be that his diagnosis is not publicly known because it poses a safety threat, but many Americans are skeptical if he's been quiet because he attended many events prior to publicly claiming he was positive. Prior to publicly claiming he was sick, he attended rallies in Minnesota, events in New Jersey and more, putting many people's lives at risk.
With the election coming up, Trump's diagnosis has occured at a pivotal time. Many Americans want to know whether or not his views of the virus have changed or whether he will continue to downplay it. In addition, Americans were initially skeptical of whether or not he would continue to hold rallies which seem to be one of his main ways for attracting supporters. As of right now it seems as though he has been given the go ahead to continue rallies that are notorious for not following social distancing protocol.
Trump has been notorious for downplaying the virus and for being against social distancing protocols. With Trump's diagnosis, the virus continues to prove that the most effective form of prevention is social distancing. Trump's critics hope that Trump will learn from his experiences but worry that his privilege as president have kept him too sheltered.
About the Writer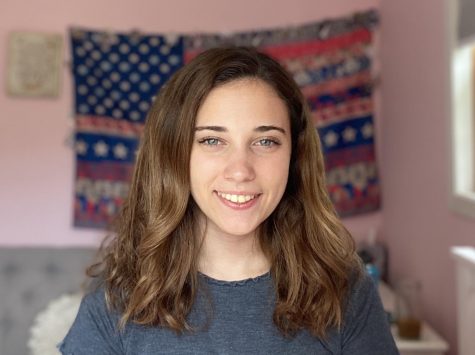 Hailey Onweller, US/World News Editor
Hailey is a Senior at West Morris Central High School. She is the US/ World News editor and a Journalism II student. Hailey loves staying up to date on...