Opinion: Big Ten Returns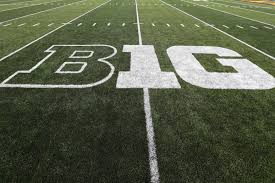 The Big Ten recently announced that they have decided to start their season despite originally pushing it back due to COVID-19. This decision unifies schools and fans everywhere. College football will return, but at what cost to the students and players themselves? The return of college football seems somewhat irresponsible because it may jeopardize the health of students now when it could be carried out more safely if postponed to later in the year when there is more knowledge of the virus.
According to ESPN, precautionary measures will be carried out and supervised by a newly employed chief infection officer. Precautions will include testing athletes every day and playing mainly conference games with a few out of conference games and limited fans. While in theory these precautions sound very thorough, if the pandemic has taught the world anything, it is that the virus is very unpredictable. There remains doubt on whether or not it is safe to be playing sports. 
One major concern is about the timing of testing, especially at schools that may not have access to quick testing facilities.  Players may test negative one day but test positive the next day but by the time they know they have exposed their whole team, fellow students, and possibly other schools. This alarming concern questions if football should be played at all this season. Not only will the return of football cause teams to be affected but also the entire school community. Colleges who have already started their seasons like Louisiana State university have already seen a spike in cases. According to USA Today, LSU refuses to release the number of cases they have had and the head coach, Ed Orgeron, claims that "most of our players have caught it" and added that he thinks they have herd immunity. This statement is alarming because of the number of cases that the team has had but also because it is unknown if herd immunity is real with regard to COVID-19.
Another precaution with regard to the return of Big Ten Football is that the number of fans at games will be limited, or in Penn State's case not allowed, but that will not stop fans from coming up to college campuses to watch the games from bars or restaurants. Fans still coming up to campus is worrisome because they could be coming from anywhere and spread/be exposed to students on campus. Visits from fans from all over the country is a valid reason why football should be postponed.
The research collected from the Big Ten's return will be sent to the Big Ten research schools. Data collection is a positive and negative to football starting because students will be able to analyze and learn about the virus from firsthand data but it also brings in an element of the reality of the virus. With new data, hopefully schools will learn more about the virus, and whether or not sports are safe to be playing and the spread of the virus due to the return of football. However, collecting data from student athletes to give to student researchers is a bit terrifying because it reminds everyone that while sports have been given the ok to start, it is not known whether or not this is a safe call or a decision based on money.
It seems like a lot of decisions regarding the return of the Big Ten are being made based on economic gain. It is widely known that sports bring revenue to colleges and allow alumni to come back to campus and consider donating. President Trump, knows that Big Ten Games bring in a lot of revenue and has called for their continuation. Trump has been calling for the games to resume in hopes of bringing back normalcy and gaining the votes of football fans in the upcoming election. But the nation isn't at a safe enough place, as cases of COVID-19 haven't gotten to a safe level.
Rutgers, a Big Ten school, is more on the side of caution. After having an outbreak of 38 cases after summer training, the President of Rutgers, Johnothan Holloway, a former varsity football player at Stanford, seems hesitant about the return of college football. On September 10th he told NJ Advance Media "We'll hope for the best, frankly. No president, whether they're pushing to start tomorrow or in January, none of us wants to risk our students. There are different levels of comfort and confidence about how we can move forward".
In scary and troubling times college football can provide comfort, but in some ways it can also be very scary and troubling. If done right and safe, college football being held will raise spirits and energy. But with lots of uncertainty it seems that the Big Ten playing will only harm the students and faculty of the Big Ten Universities.
About the Writer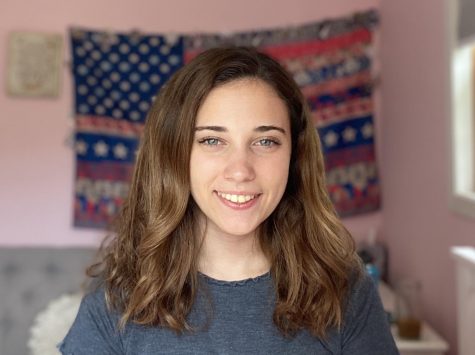 Hailey Onweller, US/World News Editor
Hailey is a Senior at West Morris Central High School. She is the US/ World News editor and a Journalism II student. Hailey loves staying up to date on...