"I Was Wrong Not to Wear a Mask"- Chris Christie
On October 15, 2020 former governor of New Jersey, Chris Christie, revealed that he spent 7 days in the ICU recovering from COVID-19. He now warns Americans to wear masks and take the pandemic very seriously.
On ABC's Good Morning America, Christie admitted he was wrong to not have worn a mask at Judge Amy Coney Barret's Supreme Court nomination ceremony on September 26 at the White House. The event is now titled a suerspreader as 12 other attendees tested positive for the virus in addition to Christie.
Many attendees were not wearing masks or practicing social distancing protocols. Christie stated on Good Morning America that because they had all been tested he had "a false sense of security and it was a mistake." He continues by saying "I let my guard down… it was just a big mistake…and it cost me in a significant way."
When asked if he thought the White House learned the same lesson, Christie said he thinks even more affirmative action needs to be taken, in terms of telling people to wear masks and socially distance. In addition, he thinks leaders across the media should be telling people to put masks on and be safe until we get a vaccine. Christie's warning response on Good Morning America is quite different from Trump's message since testing positive himself.
As an asthmatic, Christie is in a high risk group. Therefore, the doctors at Morristown Medical Center had to complete aggressive and intense care to ensure a healthy recovery. Christie stated in Good morning America that he was treated with the antiviral drug remdesivir and Eli Lilly's monoclonal antibody combination therapy. Thankfully after his time in the ICU he has recovered.
https://www.cnn.com/2020/10/15/politics/chris-christie-coronavirus/index.html
https://www.youtube.com/watch?v=Jr2_C4taYvI
Leave a Comment
About the Contributor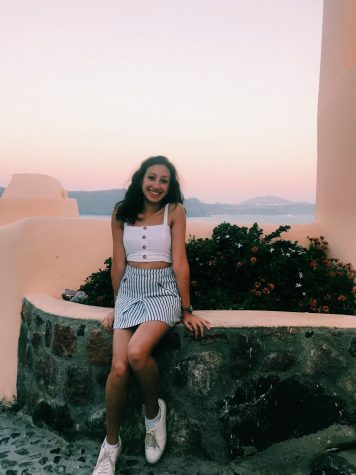 Sarah Sehgal, Staff Writer
Sarah Sehgal's currently a Senior at West Morris Central High School. This is her second year writing for The Paw and she is very excited about it. Sarah...