Apple October Event, 2020
The one we were all waiting for!
Apple has returned to the forefront of technology after its most recent October event. Touting over 53 million views on YouTube, the event, like those in the past, generated much excitement among the tech community and those interested in new iPhones.
Yes, that's right — you heard me correctly — new iPhones. Spanning 70 minutes, the event's primary focus was on the cell phone industry's dominating device. Complete with cool graphics and video editing tricks, Apple's October Event was not to be missed.
I/IV: HomePod mini
Despite its successes in the phone, tablet, and computer industry, one area that does not lead the market for Apple is the home audio space. Seeing the need for a leg up, Apple introduced the HomePod mini, to compete with Google's Nest Audio and Amazon's fourth generation Echo. As its name suggests, this new gadget is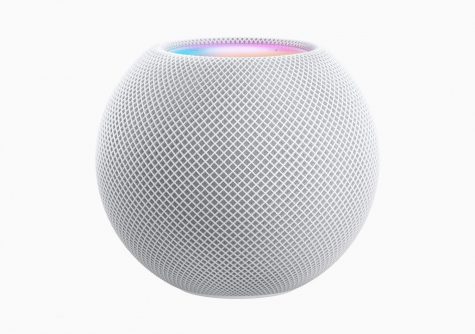 much smaller than its larger brethren, the HomePod. Apple's Bob Borchers, VP of Worldwide Product Marketing, introduced the product, noting that "it's an incredible smart speaker with a compact elegant design that's perfect for your home." Where Apple does take the lead is in sound quality, combining "a consistent 360 degree sound experience" with "computational audio." On it, Dave Wilkes Jr. of Apple noted that:
"Even before you hear the first note HomePod mini is analyzing the unique characteristics of the music and applying complex tuning models to optimize loudness, adjust the dynamic range and control the movement of the driver and passive radiators in real-time."
—Dave Wilkes Jr., Manager, Acoustic Engineering
While it may sound "techy," simply put, it means that it will deliver great sound to its customers. Yael Garten of the Siri team also spoke to two new features; Intercom and CarPlay integration. Although its competitors have used an Intercom-like feature for some time, Apple takes a leap forward by combining it with the car, allowing a driver to send voice messages to home devices from their vehicle, and vice versa. Similarly, CarPlay will also contain all the information that HomePod mini uses (text messages, calendar events, maps directions,) allowing a seamless connection, "something that only Apple can do," says Garten.
Even though it contains all these great features, the spherical device will only start at $99, with preorders beginning November 6th, which will be a large incentive for those already in the Apple ecosystem and those joining for the first time to get started in this new home audio market.
II/IV: iPhone 12 + 12 mini
Of course, the most anticipated part of the October event was the introduction of new iPhones. Before unveiling any new technology, Apple brought on stage Hans Vestberg, CEO of Verizon, to announce the cellular company's 5G plans for the foreseeable future — which also includes Apple, as Tim Cook revealed all four new models will receive 5G connectivity. Vestberg mentioned that while 5G claims have been made in the past, they have not been as serious as Verizon's, while also clarifying the difference between 5G Nationwide (slower speeds) and 5G Ultra Wideband (the fastest, the one to "bring a new level of performance,") said Tim Cook. Coinciding with this October event, Vestberg joyfully spoke to the camera that "Verizon is turning on our 5G Nationwide network, reaching more than 200 million people across more than 1,867 towns."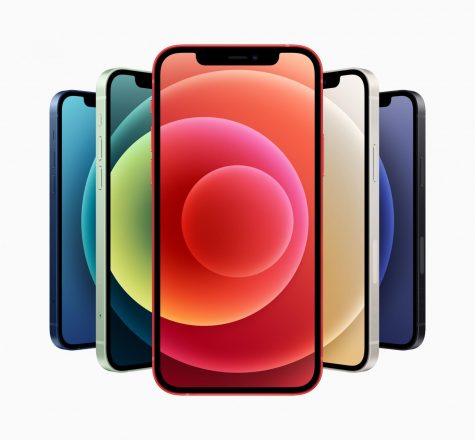 The event was then handed over to Kaiann Drance, Apple's Vice President of iPhone Product Marketing, marking her third year speaking at a keynote (if you're counting … which I hope you are!) Drance unveiled the new iPhone 12, which will be Apple's default iPhone for this year. While looking similar to last year's wildly successful 11, it is, in fact, much different — packing an OLED 6.1" display while still crafting the phone to be "11% thinner, 15% smaller in volume, and 16% lighter," notes Drance. On its design, the VP also said that "it has smooth, flat edges, allowing the aluminum frame and glass to stay flush, front and back, creating this unique uniform construction." Basically saying, it looks gorgeous. New for this iPhone cycle is what Apple calls Ceramic Shield, glass technology in collaboration with Corning that they claim has four times better drop performance should the phone be dropped on accident.
Similar to the new iPad Air introduced in September, the iPhone 12 receives the new A14 Bionic chip, with its headlining feature that it's built on the five nanometer process technology, which allows it to speed past the competition. Vice President of Engineering Program Management Hope Giles spoke upon the chip during the keynote.
"Our silicon engineering team has packed 11.8 billion transistors into A14 Bionic, an increase of nearly 40% compared to A13. A14 improves performance and efficiency across the entire design of the chip, starting with the CPU. The new six core CPU in A14 is the fastest CPU in any smartphone. In fact, it's up to 50% faster. A14 also features our latest four core GPU design, driving increased image quality and overall efficiency so it's even better for advanced games and machine learning. And compared to the competition, it's the fastest GPU in any smartphone, delivering up to 50% faster graphics."
—Hope Giles, VP, Engineering Program Management, Hardware Technologies
Apple also updated the camera system in iPhone 12, with an all-new wide angle seven-element lens (made of seven parts,) with an ƒ1.6 aperture lens, allowing more light to hit the sensor for better photos. Night Mode, introduced last year, is also now available on all three cameras, allowing for better shots at night over a traditional flash approach.
Wireless charging on iPhone also receives an upgrade with MagSafe. First introduced in the 2006 MacBook Pro, this magnetization system "enables iPhone 12 to recognize and provide a better experience for accessories," said Deniz Teoman of Apple. Over the next few months, Apple and its partners will begin to release a family of MagSafe products, integrating it in any way possible.
All this iPhone 12 technology also comes to the new iPhone 12 mini, packed into a much smaller 5.4 inch screen. Nothing was reduced or eliminated from the miniscule phone, meaning customers are "just choosing between two great sizes," Kaiann Drance reported. The new iPhone 12 mini starts at $699, while its larger brother, the 12, begins pricing at $799.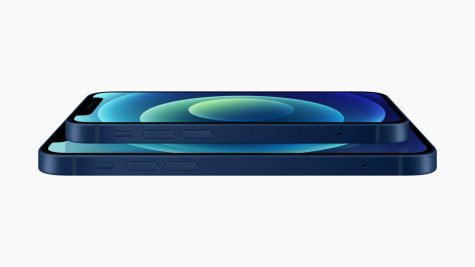 III/IV: iPhone 12 Pro + 12 Pro Max
Contouring the iPhone family to a default and budget iPhone, Apple also unveiled their new "Pro" line of phones — the iPhone 12 Pro and 12 Pro Max. They received a design upgrade as well, with stainless steel bands and a matte glass finish on the back, coming in four new colors — graphite, silver, gold and pacific blue and with 6.1-inch and 6.7-inch display sizes. The tech company also gave them the best new features, including Ceramic Shield, IP68 water rating (take it underwater, you can!) MagSafe, and the A14 Bionic chip announced earlier. "With A14 Bionic," says SVP of Worldwide Product Marketing Greg "Joz" Joswiak, "we are able to bring Deep Fusion to all four cameras of iPhone 12 Pro including the front-facing TrueDepth camera." Where perhaps these two phones shine best is their cameras. Joz mentioned that:
"iPhone 12 Pro features our amazing ultra-wide camera with a 120˚ field of view and our new wide camera with faster ƒ1.6 aperture and seven-element lens that lets in 27% more light. iPhone 12 Pro also features a 52-millimeter telephoto camera for stunning portraits. So iPhone 12 Pro delivers high quality optical images at three different focal lengths with 4x optical zoom range."
—Greg "Joz" Joswiak, Senior Vice President of Worldwide Product Marketing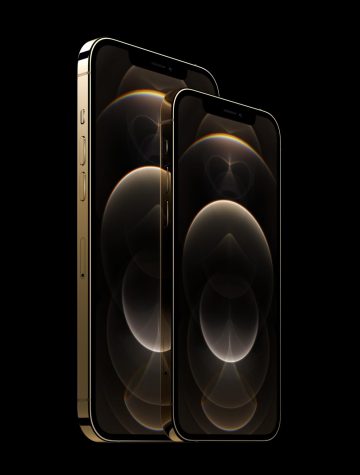 iPhone 12 Pro Max, on the other hand, gets even better, with Apple placing a 65-millimeter telephoto camera inside. What's more, they are applying a DSLR-style approach to the cameras, called sensor shift, which "applies stabilization to the sensor instead of the heavier lens to precisely control motion in X and Y while maintaining sharpness," said Andrew Fernandez of Apple's Camera team. Both phones will also receive ability to film in Dolby Vision, pushing the company's lead in video even further than before.
It was clearly evident throughout the keynote that Apple has packed incredible technology and features into its flagship line of iPhones. The Pro line, which starts at a whopping $999, truly is for those who want the best out of their phones and who will push it to the Max (pun intended.)
IV/IV: Conclusion
With its announcements in this event of HomePod mini and four new iPhones for the market, it is clear that Apple is continuing to innovate even as the world navigates a pandemic, announcing a revenue of $64.7 billion dollars at its latest earnings call. Apple is obviously a leader in its field, and this October event pushes their lead further ahead than ever before.
About the Writer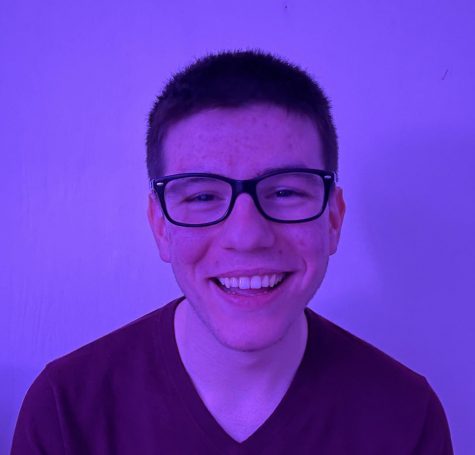 Basil Iacampo, Director of Web Services + Staff Writer
Basil is a current senior at West Morris Central High School, and is thrilled to be a part of The Paw in his final high school year!
In school, Basil...