Theatre in a Global Pandemic: "The Show(s) must Go On!"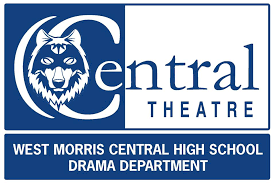 With the closing of Broadway due to the ongoing pandemic, actors have been struggling as they have been inhibited in their ways of sharing their art with the world. However, here at West Morris Central, Central Theatre Director Mr. Hogan has managed to put together two projects to take place in the upcoming weeks, likely virtual, in order to provide an outlet for his young actors in a time it is much needed. The projects are made up of very small casts, as one involves eight people and the other, nine.
This year, according to Mr. Hogan, there has been less interest during auditions than ever before. He describes the stark contrast in participation this year, saying that "[t]ypically our fall productions have between 30-40 students performing on stage, with 10-30 more working behind the scenes." This has been one of the many obstacles to overcome, as the difference in numbers is staggering. It was difficult to find a show in which social distancing and masks would make sense as a "symbolic theatrical convention". One of the shows is about boxing, and the other tells a story of suffragettes.
Theatre provides an outlet for its participants, and in these tumultuous times, this outlet is a necessity for students. For all-virtual students (those who are not coming in person for school) such as sophomore Haille Mark, theatre helps avoid isolation from one's classmates. "I personally think that drama is helping me get back to the swing of things," she says. Mr. Hogan agrees that "it's really easy to feel alone right now". With limited social interactions, it's so crucial for artists to be able to share their craft with the world, even if virtually. The projects are likely going to be recorded and then shared with the community so they can watch at home.
The rehearsal process, though different, has nevertheless been exciting for all those involved. "I'd almost forgotten how much I love theatre since, by the time auditions started, it'd been almost 7 months since I'd done any kind of in-person acting," says Holly Branco, senior at WMC. Holly has been in Central Theatre productions for the past four years and is excited to be part of her eighth production this year. She describes that, of course, there is less physical contact than normal, but that hasn't stopped the cast from becoming closer than ever. "The openness forced by distance actually may have encouraged more openness between members; everyone talks to everyone," she notes.
Despite the limitations, Central Theatre's persistence is what powers them through to performance. They are used to adversity and have been in tough patches before, but they understand how important their work and their message is for others, especially when many have lost hope. "It allows us to see outside ourselves and find a true center free of biases and socially limited conditioning," says Mr. Hogan. It is crucial that the show must go on, even in difficult times, because it's in these difficult times that we need it more than ever.
About the Contributor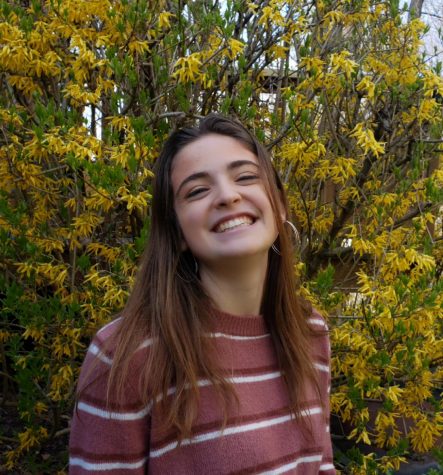 Gabriella Nowak, School News Editor
Gabriella Nowak is a senior here at West Morris Central. She is the School News Editor and enjoys writing (obviously), playing tennis, yoga, and baking....