COVID Watching: The Queen's Gambit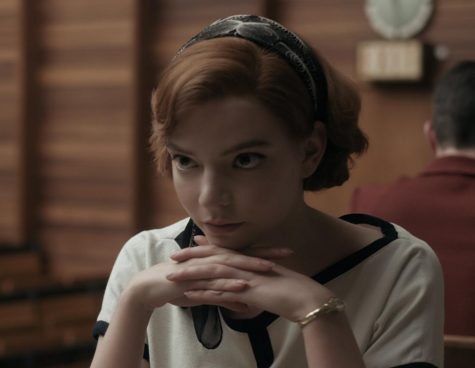 Whether it be due to quarantine boredom or just a rash of new and innovative TV ideas, Netflix has been churning out a large number of highly successful series in the past six months. The most recent Netflix show to receive massive critical acclaim is The Queen's Gambit, a period drama about Beth Harmon, a chess prodigy in the 1950s and 60s. The 7 episode mini-series,  about an hour long per episode, is based on Walter Tevis' 1983 novel of the same name. The series focuses on Harmon's path to becoming the world's greatest chess player in a largely male-dominated world. The Queen's Gambit also touches on issues such as alcohol and drug dependency, both of which Beth uses heavily to enhance her chess playing skills. 
The Queen's Gambit was released on October 23rd of 2020, and became incredibly popular. Five days after its release, it became the most popular show on Netflix, and a month after its release it set a record as the most-watched miniseries in the streaming service's history. The show received an 8.06/10 on Rotten Tomatoes, with reviewers praising the show's detailed grasp on period details, intelligent writing, and especially the performance of lead actress Anya Taylor-Joy. Caroline Framke, a writer for Variety, described Taylor-Joy as "so magnetic that when she stares down the camera lens, her flinty glare threatens to cut right through it." 

The show has also received great reviews from chess players around the world. Female grandmaster Jennifer Shahade told Vanity that The Queen's Gambit "completely nailed the chess accuracy." Both Gary Kasparov, a Russian chess grandmaster and former World Chess Champion, and Bruce Pandolfini, widely considered to be America's most experienced chess coach, were brought on to consult for the series. They drew from past games, as well as created new plays, in order to lend Beth a technical but innovative playing style, which many professional chess masters have described as very accurate to real life. The rave reviews that The Queen's Gambit received are nothing, however, in comparison to the influence that it had on the game itself.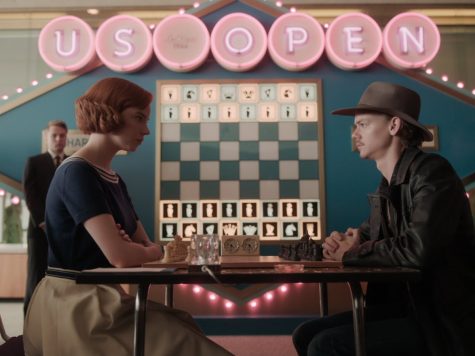 Interest in the game of chess had already been on the rise in 2020 as many people stuck at home turned to chess in order to fill their time. According to Nick Barton, director of business development at Chess.com, the site received almost 13 million new members between March and late November. This renewed interest in chess was paired with many masters and grandmasters turning to social media sites like YouTube and Twitch, creating a perfect storm for The Queen's Gambit which came at the perfect time to capitalize on a renewed interest in the game. The show has also created a large base of women who, inspired by Harmon, are taking up chess as well. Many masters and grandmasters who offer chess tutoring have reported seeing higher numbers of women and girls interested than before. Chess.com reported a 15% increase in female player registrations compared to before the show aired.
The Queen's Gambit, beyond being just an incredibly interesting and high-quality mini-series, has become a catalyst for a new wave of chess interest, in both the United States and abroad. If you're interested in chess, or simply want t0 enjoy a masterpiece of a show, The Queen's Gambit is a great choice.
Leave a Comment
About the Contributor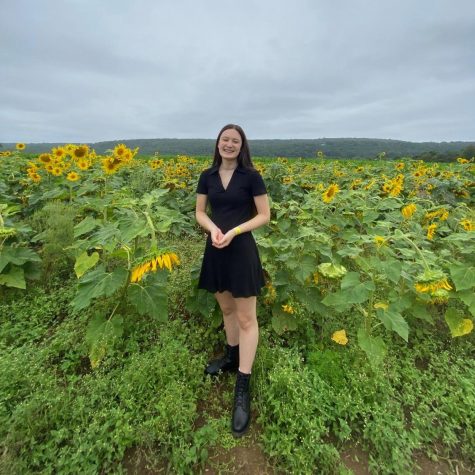 Evelyn Oravez, Editor-in-Chief
Evelyn is a senior and Journalism III student this year, and is one of The Paw's editors-in-chief for two years running! This year she is excited about...