Little Fires Everywhere: A Critical Look at Iconic American Suburbia
Shaker Heights, Ohio, the setting of Celeste Ng's sophomore novel Little Fires Everywhere, is, by all means, a quintessential piece of Americana. One of the nation's first planned communities, its strict housing laws and high property taxes make for a successful, wealthy, educated populace, a showing of the idealistic suburban American dream. This makes it the perfect place for Ng's story, one tackling the consequences of believing too strongly in the status quo.
Little Fires Everywhere follows two families in Shaker and the way their paths intertwine. The established Richardsons, apart from youngest daughter and black sheep Izzy, embody the perfect suburban family in Shaker. They're wealthy, successful, and loved by neighbors and friends alike. Enter their new tenants, eccentric artist Mia Warren and her teenage daughter Pearl. Although Pearl immediately takes to the Richardsons, finding a second family in older siblings Trip, Lexie, and Moody, Mia holds a wariness. She works part-time as a house cleaner for the family, forming a bond with the youngest child Izzy, who she sees as a younger version of herself.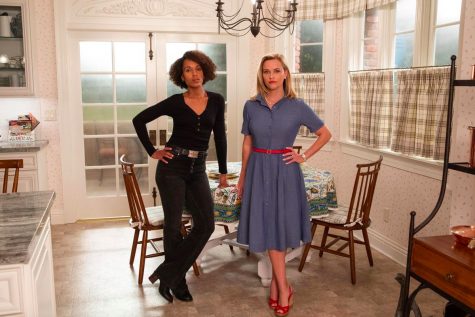 Though the book opens on the Richardson family home burning, the three main points of conflict in the book don't revolve around fire as much as they do babies. Poor immigrant Bebe is trying to get her baby back after putting her up for adoption, Elena Richardson is digging into the history of the mysterious Warren family and attempting to learn the truth about Pearl's relationship with her mother, and Lexie is experiencing the harsher side of growing up and has to make hard decisions about her life after becoming sexually active. All three of these plots are woven together in such a way that they feel both separate and the same, and all three conflicts push the story to its dramatic climax. 
Little Fires Everywhere is a compelling novel that utilizes skillful characterization and twisting, turning suspense to captivate the reader. Ng offers a look inside the supposedly perfect suburban family from the perspective of a wide-eyed observer, and the relationship that Pearl forms with each of the three older Richardson siblings is artfully crafted to showcase the two sides of both characters. Moody is a great friend when it's just him and Pearl, but grows angry and territorial when she starts to hang out with his siblings. Lexie acts as an older sister to Pearl, taking her under her wing and teaching her how to be a teenager, but she bails on her to spend time with her boyfriend and often takes advantage of her naivete. Ng shows both sides of each character, the good and the bad, making each one feel real and relatable.
The problems arise, however, when shifting this lens towards other aspects of the plot. While characters like Lexie and Trip are portrayed in both a positive and negative light, Ng acknowledging that there are two sides to every person's story, she shows none of this two-sidedness later on. Take Bebe, for example. One of Mia's coworkers at the Chinese restaurant where she works, Bebe is the focal character of one of the book's main conflicts. She arrived in the United States a poor immigrant who could barely speak English, and left her child, May Ling, at a fire station when she could not care for her anymore. The child is picked up and put into the adoption system, where she is adopted by a white family in Shaker, the McCulloughs. The Richardson family, as well as Pearl, are invited to a baby shower party at the McCulloughs house, where the girls croon over baby May Ling (now named Mirabelle). When Pearl tells her about the party Mia grows angry and convinces Bebe that she deserves a second chance at motherhood. Using a social media campaign and the support of other Asian-Americans in Shaker, a lawsuit is filed against the McCullough family.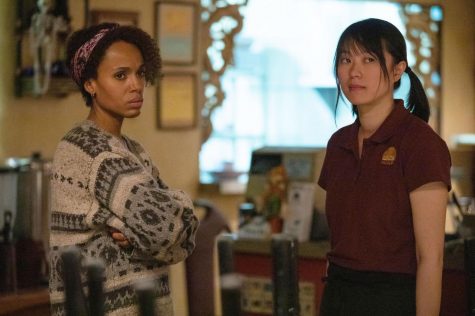 This is an incredibly nuanced issue that would be interesting to see pan out. What actually occurs, however, is portrayed as surprisingly black and white. The McCulloughs, who adopted their baby legally and have grown to care for her, are simply trying to defend their daughter from a woman they've never met who's attempting to take her away. However, they are painted as villains, with characters like Mia and Izzy, who the reader is meant to relate to, criticizing the McCulloughs relentlessly for "practically kidnapping her." The conflict between Bebe and the McCulloughs could have become an interesting analysis of white savior complex or the way that the system works against poor immigrants. Instead, she makes the issue far simpler than it really is and pushes her moral narrative. "The McCulloughs are an example of white savior complex which negatively impacts children of color in white families" is a much more refined and defendable argument than, in Mia's words, "how could these people take a child from its mother?" There are bits of nuance present, Mia comments at one point that "a mother should never have to give up her child," which could be used to touch on issues of poverty that disproportionately affect minorities and immigrants, but brushes over it in favor of going for a more emotional storyline. 
I'd like to clarify, however, that Little Fires Everywhere is a great novel. Ng is a master at creating a compelling setting, characters, and plotline. The whole book is a gripping read, I finished it in one sitting, and Ng's style of writing is almost comforting, natural to read. However, her tendency to display heavy favoritism towards certain characters, regardless of their actions, gives the book a far less satisfying ending than I expected from such a compelling first half. No matter your stance on the morality of each character's actions, there is no question that Ng managed to create a novel that can be both read purely for the experience or analyzed for hours on end, and that in itself is why I encourage everyone to read it.
Leave a Comment
About the Contributor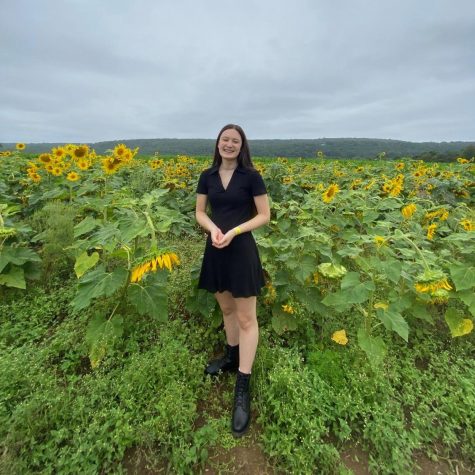 Evelyn Oravez, Editor-in-Chief
Evelyn is a senior and Journalism III student this year, and is one of The Paw's editors-in-chief for two years running! This year she is excited about...