A Closer Look at WMC's Electives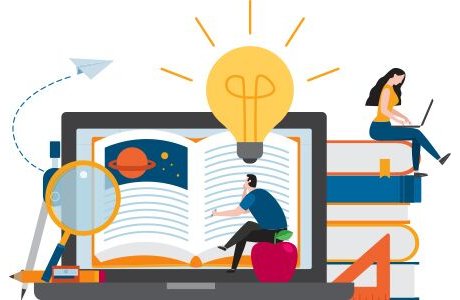 It's that time of year again, the time when the scheduling meetings begin as students consider their options for classes next year. However, students often don't have a good idea of all the classes available for them to take at WMC, especially electives. After all, who wants to go scrolling through the pages and pages of the Program of Studies? This article gives an overview of some wonderful options and perhaps will inspire those who are lost in their search to fill their schedule for 2021-2022.
One of the exciting and unique electives our school has to offer is Entrepreneurship. It is split into two classes, and the first to take would be "Entrepreneurship: Business Opportunity." Mrs. Fabin, who has taught the course before, says that it allows students to "own, operate, and assume the risk of a business venture."They learn about the characteristics of successful entrepreneurs, marketing, different types of economic systems that may be outside the US, business planning, target markets, and more. There's not only the opportunity to learn about entrepreneurship in this class, but to apply it as well. In the past, students have created a cereal, designed the box themselves and promoted the cereal accordingly to their target market. It's a great way to get familiar with both business terms as well as getting in touch with their creativity, which is essential in the field. Taking this class is an opportunity that allows students to delve into the business world before they step foot in college. Lizzie Rubright, sophomore, said that her favorite part of the class was exploring lots of different kinds of businesses as well as designing a business of her own. Mrs. Fabin says that "20% of all college students major in business but only a fraction of that amount take a business course in high school." This course is both advantageous and informative for not only those who want to pursue business, but also those who aren't sure what they want to pursue in college and beyond, to learn about a new possibility for a major.
Another elective the school has to offer is the Intro to Piano/Piano 2 classes. This class is a great place to start even for those who haven't picked up an instrument before. For those who already play, that's great too! Mrs. Daly and Mr. Stingle, who have both taught the class before, recommend it because it develops "artistry in music" and "confidence and ability to present themselves in public", while they can "continue their learning outside the classroom." Both agree that the recitals are a highlight of the class, where students have the opportunity to present a piece. Students can learn about the basics of music theory as well. Musicians and non-musicians alike, our Piano classes at WMC are a great way to reinforce piano skills or discover a new hobby! 
A more serious but highly captivating elective option is our "Holocaust and Genocide Studies" class. Mrs. Olsen, who has taught the class before, says that it explores topics like "The Psychology of Evil", which focuses on the reasons why ordinary people commit extra-ordinary evil." Some topics the class has covered before were the "Armenian genocide, the Holodomor, the Holocaust, the Camodian Genocide, Bosnian genocide", to name a few. A favorite lesson in the past has been exploring how people can deny the Holocaust. The class is largely discussion-based. Meghan Rainforth, a senior who has taken the class before, agrees that it was "an environment that encouraged questions, even if they weren't easy given the topic." She says that having knowledge of these events "is important in paying respect to those who were affected by them, as well as moving forward in the future." For those who have always been interested in what sparked such events, or for those who'd simply like to learn more, this elective is a perfect choice. Be prepared to watch history come to life. 
Our "Architecture, Design & Engineering" class is a wonderful outlet for students hoping to pursue architecture in the future, or even those who are mathematically and artistically inclined who want to learn more about their potential career opportunities. It fulfills five credits towards the 21st Century Life Skills Requirement. Students have the opportunity to use technology to model their designs. And projects aren't all theoretical either. According to Mrs. Zegar, who has taught the class before, "[s]everal students' designs were considered and used for the redesign of the WMC library. Our current BASF Grant money will be used to help Mrs. Feltimo redesign her kitchen space to make more effective work spaces and connect her room to a greenhouse to enable farm-to-table cooking." Not only are students able to cultivate their skills, but their work can be used to benefit the school at large. The class is "hands-on" and "filled with collaboration." It's an experience that one wouldn't want to miss!
From business to building, and harmonics to history, there are SO many different classes available for students at WMC. Rather than putting a class down "just to get the requirement", I urge the student body to find something that gets them excited, and helps them pursue their passions. 
About the Contributor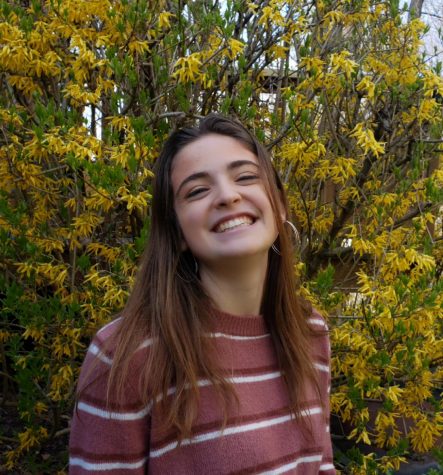 Gabriella Nowak, School News Editor
Gabriella Nowak is a senior here at West Morris Central. She is the School News Editor and enjoys writing (obviously), playing tennis, yoga, and baking....