Blue Bloods Feeling Black and Blue this Season
When you think about men's college basketball four teams come to mind: Duke, North Carolina (UNC), Kansas, and Kentucky. They not only dominate their conferences but dominate the league. Due to their great success and common color schemes they are often referred to as "the Blue Bloods."
The Blue Bloods are the four winningest programs in Division I college basketball history, having a combined overall record of 9,139-332. UNC and Duke, both in the Atlantic Coast Conference (ACC), have combined for 29 of 65 ACC titles. Kentucky often tops their conference, in the SouthEastern Conference while recently facing more competition from Tennessee and Alabama the Wildcats have won 29 tournament titles.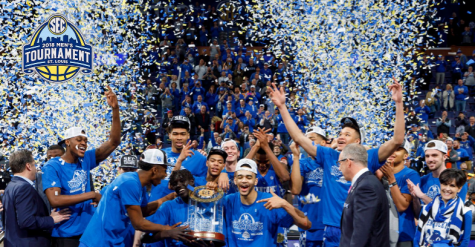 These teams have produced some of the NBA's best players. Duke helped to develop Kyrie Irving of the Brooklyn Nets and Boston Celtic Jason Tatum. Kentucky has given us LA Laker Anthony Davis and Tyler Herro on the Miami Heat. UNC produced most notably the 6 time champion Michael Jordan and from Kansas, Paul Pierce. Kentucky has the most alumni on 20-21 NBA rosters with 32 players, not far behind is Duke with 29 and North Carolina has 13. 
Unlike college football, players can enter the pros after just one season in college basketball. These players are incredibly talented to be able to make that big switch at such a  young age, so these historic programs often attract these one and done players. While in a normal season that contributes to their great success, this season it has brought on a lot of their struggles. These young players haven't been able to truly get acclimated with campus and their team due to COVID regulations.  there were no exhibition games or scrimmages to allow them to get used to the physicality and pace of a Division 1 basketball game as well. We are seeing that this season teams with verteran players are having success because even though COVID has affected their seasons they are used to the basketball, they know how to play together and are more equipped to support their rookies. This season is the first time we are seeing the downside of having one and dones. 
For the first time since 1961, Kentucky, UNC, Kansas and Duke are not ranked in the AP top 25. Just recently in the week 12 AP poll, Kansas was left out for the first time in 231 consecutive weeks in the top 25. Not only are these NCAA basketball mecas struggling this season, but the other 9 winningest programs in D-I history are currently ranked after the announcement of the week 12 AP Poll. 
However, the blue bloods will reign  supreme once again in the coming seasons. Their historic success is unmatched and that will not change despite   their current success does see pushback. Just because a team has one season that isn't the same caliber as those past does not mean they are a bad team and that if a player wants to win a championship he should not go there. One bad season does not define that program in the past there have been seasons where individually the blue bloods were not topping the AP poll. The coaching staffs of all four teams are some the most well known and certainly most successful professionals in the sport. They recruit and develop players well and that is not going to change. 

Leave a Comment
About the Contributor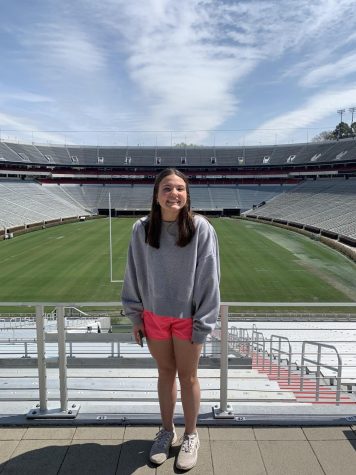 Lizzie Rubright, Sports Editor
Lizzie is a senior and in her third and final year writing for The Paw. Lizzie loves all things sports: watching them, playing them and especially writing...