COVID Can't Stop March Madness, Again!
Around this time last year, basketball fans were getting news that March Madness might not happen. It is crazy to think that almost one year later, COVID still threatens the tournament. However, March Madness is set to move forward, with protocol and plans for dealing with COVID and limiting exposure to everyone involved in the tournament. 
Planning for the tournament has begun and the NCAA, organizer of the tournament, has been very transparent about details and safety regarding the tournament. The NCAA also has the gift of hindsight to see what worked for College football and other professional sports and perhaps what didn't in regard to COVID. 
Already logistics regarding the physical location of the tournament are much different than other years. According to the NCAA, the entire tournament will take place in Indiana rather than in the past where the tournament was held at different locations. The hopes of having the entire tournament at one location is that the players can form a bubble(similar to the MBA) and be closely watched. The stadiums being used are: Lucas Oil Stadium, Bankers Life Fieldhouse, Hinkle Fieldhouse, Indiana Farmers Coliseum, Mackey Arena, and Simon Skjodt Assembly Hall. The tournament will start on March 18th and the final four games are scheduled for April 3rd and 5th.
According to the NCAA, all players will stay at a designated hotel, play at designated courts and be physically distanced whenever possible.The hopes of these actions are that teams will be separate until they have to play together. In addition, all players must present seven consecutive negative COVID tests before playing. Because all of the teams are coming to Indiana, games will be played based on the teams ranking rather than their geography. For this reason, it is unlikely that teams in the same conference will play each other unless they are ranked similarly. 
One potential threat to the tournament is the risk of referees getting sick, referees getting sick could cause lots of exposure if they were to get sick then pass it along to the players that they are risking. CBS says that to combat this, referees are expected to travel alone, isolate, get tested often and wear tracking devices. These precautions have been carried out all regular season and are partially the reason that COVID rates in referees have been very low compared to athletes. 
All teams that have a bid for the tournament will leave on March 13th while teams that do not have one will have to wait until it is confirmed. The hope of this precaution is that fewer teams than usual will be going to the tournament eliminating possible spread of COVID.
While all of the information above is concrete from the NCAA, there is a lot of speculation of what the tournament might look like. First of all, teams want to know what happens if they get sick and cannot play a game, does this mean they forfeit? A forfeit might seem like a logical answer but the NCAA hasn't come out saying what it might mean. 
In addition, normally the Big Ten Conference Championship is around the same time as March Madness. Having players traveling for the tournament then going straight to March Madness could be very risky as there is lots of opportunity for exposure, also it is very likely that the teams playing in the championship would be the same teams playing for March Madness. While it is very risky, it is also unfair to force the teams to choose either their conference championship or March Madness. CBS sports says there is speculation that the Big Ten Championship will be moved to Indiana to prevent risk. 
Promising teams for this tournament include Gonzaga, Baylor, Ohio State and Michigan. According to Andy Katz, ESPN college basketball reporter, all are predicted to be seeded as first and are predicted to hold on to these ranks as the tournament happens. Gonzaga's current record is 20-0, Baylor's is 17-0, Ohio State's is 14-1 and Michigan's is 14-1. All of these teams have had strong seasons with notable games like Gonzaga vs Virginia (seeded as 2) with a score of 98-75 and Baylor vs Illinois(seeded as 5) with a win for Baylor 82-69. Some of the ranked teams will play each other before the NCAA tournament. Ohio State is scheduled to play Michigan on February 21st and  Ohio State will play Illinois on March 5th.
Overall, fans can look forward to a tournament much different than other years, but a return to normalcy after the cancellation of last year's tournament. It will be exciting to see the teams come together and challenge each other for the NCAA tournament title despite unusual circumstances.
Leave a Comment
About the Contributor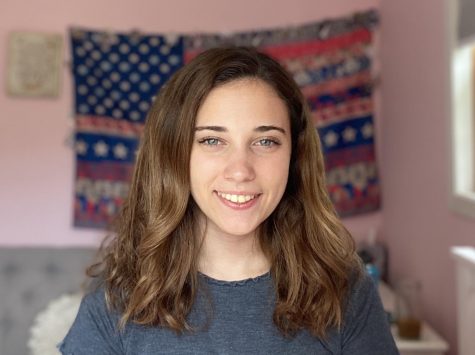 Hailey Onweller, US/World News Editor
Hailey is a Senior at West Morris Central High School. She is the US/ World News editor and a Journalism II student. Hailey loves staying up to date on...