Biden's Plan for Returning to School
In a CNN town hall on February 16th, 2021, President Joe Biden claimed that he wants to see the majority of kindergarten through 8th grade students back in school for full in-person learning by May, as part of his goals for his first 100 days in office. This news comes as many schools throughout the United States have struggled to maintain even a hybrid setting for students due to vaccination concerns and positive Coronavirus test rates.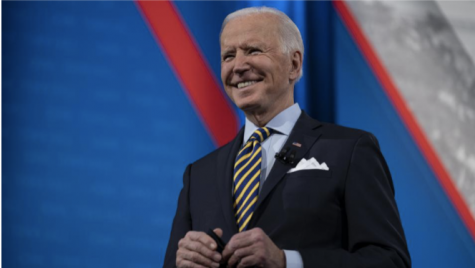 President Joe Biden speaking at the CNN town hall in Milwaukee, Wisconsin on February 16th, 2021. PC: Associated Press
The week prior, White House Press Secretary Jen Psaki said in a statement, "His goal that he set is to have the majority of schools — so, more than 50% — open by day 100 of his presidency… And that means some teaching in classrooms. So, at least one day a week. Hopefully, it's more." However, President Biden went on to say that the statement was a "mistake in communication" during the CNN town hall on February 16th. 
With these goals comes concerns from teacher unions and parents concerned about safety protocols. Biden claimed that schools should open with protective equipment and proper social distancing; a goal difficult to achieve for middle and elementary schools with high student populations. Keeping that in mind, according to Burbio, roughly 42% of students were still learning entirely online in late January. However, this percentage has improved from the beginning of the 2020-2021 school year, displaying that the country's goal to bring more students into the classroom has already made progress in some states.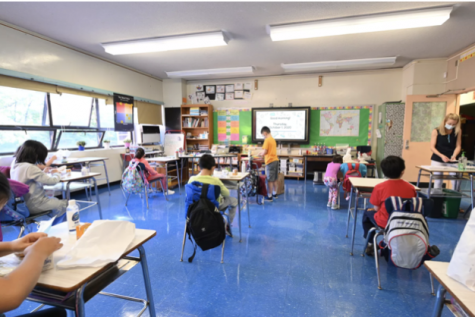 Students socially distanced and wearing masks while attending in-person class in New York City during October. PC: Vox
However, the current obstacle teachers and administrators are trying to overcome is the vaccine rollouts and the battle with teacher unions. Although there are many schools in-person or hybrid, there are still quite a few schools completely virtual, or mostly virtual. This is in part caused by concerned parents and teachers about getting the administration fully vaccinated before returning to school. These battles have slowed down the in-person learning process as administrators struggle to meet the needs of their school population and provide a good educational experience.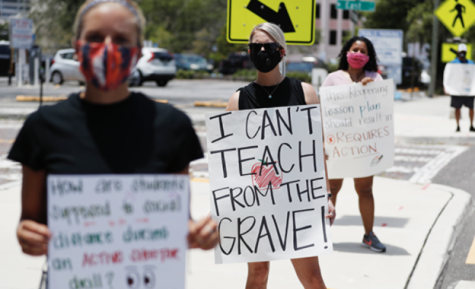 Teachers protesting for virtual learning over in-person learning due to safety concerns while in the streets. PC: The 74
As President Biden and his administration work with the US Centers for Disease Control and Prevention on how best to safely reopen schools, the fight over opening schools continues to fester in school communities and within politics. While many senate Republicans argue that schools are in a position to fully open, many dispute that opening schools will be too stressful on the school systems to do safely and timely. 
While Biden's plan seems to meet many roadblocks with safety protocols and community dissent, the news of progress and action comes as a relief to many who have been trying to do virtual learning for over a year in unimaginable circumstances.
Leave a Comment
About the Contributor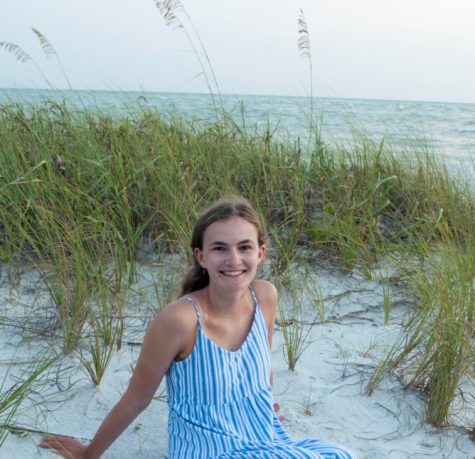 Hannah Gould, Co Editor-in-Chief
Hannah is currently a senior at WMC and Co-Editor-in-Chief of The Paw. When she is not writing articles, Hannah is working on creating The Paw's print...