Cuomo Controversy: The Governor's Dramatic Fall from Grace
It's been a bad few weeks for NY governor Andrew Cuomo. Allegedly, even as far back as Hurricane Sandy, Cuomo has collected money unconstitutionally and engaged in other shady practices. But this really all started with a rising rumble from Cuomo's critics during much of 2020, while COVID was in full effect.
This scandal was centered around nursing homes. According to News 10, a DOH guideline issued in March 2020 required COVID positive nursing home patients to be returned to their nursing facilities. The order was reversed in May, but the damage had already been done. According to the Long Term Care Community Coalition, over 15,000 nursing home residents have died from COVID-19. Throughout the summer, many politicians pushed for transparency regarding death counts that resulted from this order, but public attention was turned on Cuomo's success in other areas of pandemic control, and a poll from News 10 in July showed that Cuomo's approval rating soared.
While the nursing home scandal was still brewing, a tweet on December 13, 2020 dramatically changed the tide for Cuomo. His former aide, Lindsay Boylan tweeted, "Yes, @NYGovCuomo sexually harassed me for years. Many saw it, and watched," along with "And I promised myself I would never let those kind of guys win. I would work hard my whole life to put myself in positions of power to change things." Cuomo denied the claims.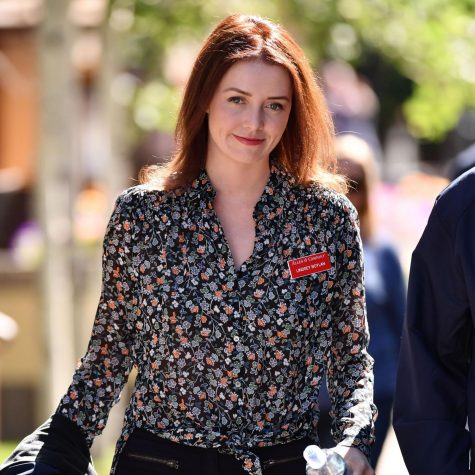 Then, on January 25, 2021, the spotlight was returned to the nursing home scandal when Attorney General Letita James issued a criticism against New York's reporting of the nursing home deaths, in which she claimed the Department of Health undercounted deaths by as much as 50%. James maintained that"Preliminary data obtained by OAG suggests that many nursing home residents died from COVID-19 in hospitals after being transferred from their nursing homes, which is not reflected in DOH's published total nursing home death data. Preliminary data also reflects apparent underreporting to DOH by some nursing homes of resident deaths occurring in nursing homes."
In February, Cuomo's reputation continued to unravel. First, a top aide to Cuomo, Melissa DeRosa, privately admitted, according to the New York Post, that the state withheld data on the nursing home deaths, claiming that "basically, we froze," fearing that Trump would direct "the Department of Justice to do an investigation into us." Then New York Assemblyman Ron Kim, whose uncle reportedly died of COVID in a nursing home, came forward with details of a phone call from Cuomo on Feb. 11. Kim, who had been criticizing Cuomo's handling of the nursing home crisis for months, reportedly received an angry call from Cuomo, who said "I can tell the whole world what a bad person you are and you will be finished," and "You have not seen my wrath."
In the same month, another woman came forward accusing Cuomo of sexual harassment. 25 year-old Charlotte Bennett, a former aide to Cuomo, told the New York Times that he "implied to me that I was old enough for him and he was lonely." Cuomo once again denied the allegations, saying his actions had been "misinterpreted as an unwanted flirtation."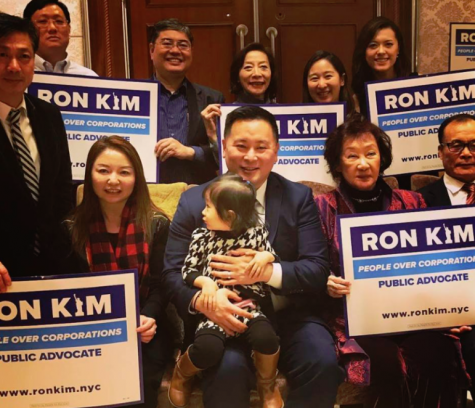 And this is all coming to a head this month. Amidst calls for his resignation, another woman, Anna Ruch, claimed that at a wedding in 2019, Cuomo made unwanted advances towards her and "asked if he could kiss her." On March 7, The Washington Post released an article detailing the interactions more than 20 aides have had with Cuomo since the 90s, with one claiming it was a "systemic, intentional, hostile, toxic workplace environment."
Diverging from the sexual misconduct and nursing home scandals, on March 7, Times Union published a story accusing the state of covering up a broken bolt problem on the Gov. Mario M. Cuomo Bridge. Such a structural problem, experts say, could result in a catastrophic collapse.
Yet another scandal popped up on Wednesday, March 24. As Insider reports, Cuomo allegedly granted his family special access to state-administered coronavirus tests last year, during the height of the pandemic. According to unidentified people who knew of the matter, Cuomo had "top state doctor and health officials…sent to homes to carry out the tests before a state lab was tasked with quickly processing the results." It is illegal in New York for public officials to use their position to grant privileges.
Despite the fire that Cuomo is under, it doesn't seem like he will resign any time soon. "I'm not going to resign. I was not elected by the politicians; I was elected by the people. People know the difference between playing politics, bowing to 'cancel culture,' and the truth," he said in early March. And Cuomo still has the support of "the people," according to a multitude of polls. A Quinnipiac University poll found that 67% of New York Democrat voters don't think Cuomo should resign, despite the fact that 58% of voters believe he deliberately covered up nursing home death stats, and about half of NY voters are not satisfied with the way he handled the sexual misconduct allegations. An explanation for his support is explained, however, by the 60% of voters who approved of his handling of the pandemic, according to a Siena College poll. It seems that the call for resignation comes mainly from politicians.
In light of his refusal to resign, impeachment talk has floated around. According to CNN, a top Democratic operative believes that "The only way he leaves, unless he surprises everyone and turns into a different human being, is if he is impeached." The New York State Assembly is currently investigating the issue.
Watch Cuomo tell a supporter, "I'm not going anywhere, darlin'" (1:15-1:25).
Leave a Comment
About the Contributor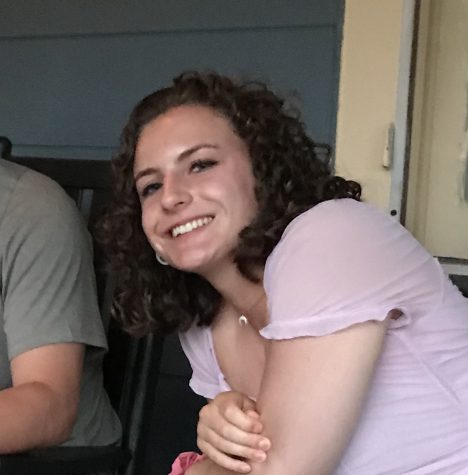 Analise Draghi, Co Editor-in-Chief
Analise is a senior at West Morris Central high school. During her junior year, she was a world news editor for The Paw.  She has a passion for educating...