Breakdown of the 5 Bigger Week 1 NFL Matchups
If the NFL games this season are all like the games from week 1, this season is going to be extremely fun and entertaining to watch. With all of the big name matchups and all of the upsets it was extremely hard to pick just five to breakdown. So here are breakdowns of the five bigger week 1 NFL games.
Buccaneers Vs. Cowboys
(31-29) Buccaneers
In the opening game for the NFL season, the Cowboys took on the Buccaneers. Coming into this game there were some questions on how well Dak Prescott would be playing after the gruesome ankle injury he suffered last season. But Dak proved all the doubters wrong and put up 403 yards to go along with 3 touchdowns and only 1 interception. The Cowboys looked pretty good vs the defending champion Buccaneers but the great Tampa Bay defense and great games from their receivers crushed all hope of the Cowboys winning. Tom Brady has also continued to show that father time does not affect him whatsoever by putting up 379 yards with 4 touchdowns and 2 interceptions. The player who surprisingly played the worst for the Cowboys was their kicker Greg Zuerlein who had an awful first half missing two field goals and an extra point. If he'd made those kicks the Cowboys would've most likely taken down the Super Bowl champs in the first game of the season. The main thing to come out of this game is that The Cowboys can be a real threat in the NFL if they play like they did every game and if they improve their kicking quickly. 
Jaguars Vs. Texans
(37-24) Texans
The Jaguars came into this game with high hopes for Trevor Lawerence, but with little help from his receivers, he never really stood a chance. This is also the first game for Urban Myer, a successful college coach who seemed to struggle adjusting to the NFL. Even without disgruntled and controversial star QB Deshaun Watson the Texans still beat down on the Jaguars in a game where the Jaguars were favorites and the Texans are predicted to be one of the worst teams in the league. Backup QB Tyrod Taylor took over the game for the Texans and looked like his former Bills self putting up 291 yds and 2 tds. For the Jaguars Trevor Lawrence showed that he is still a rookie and can make rookie mistakes against even some of the worse defenses but he showed a lot of promise in his first week. Trevor showed that he wasn't scared to throw the ball deep and seemed to work well in the pocket under pressure. Once he gets a couple of weeks under his belt he may play like the generational type quarterback he was hyped up to be but only time will tell if the team improves with him.
Cardinals vs Titans
(38-13) Cardinals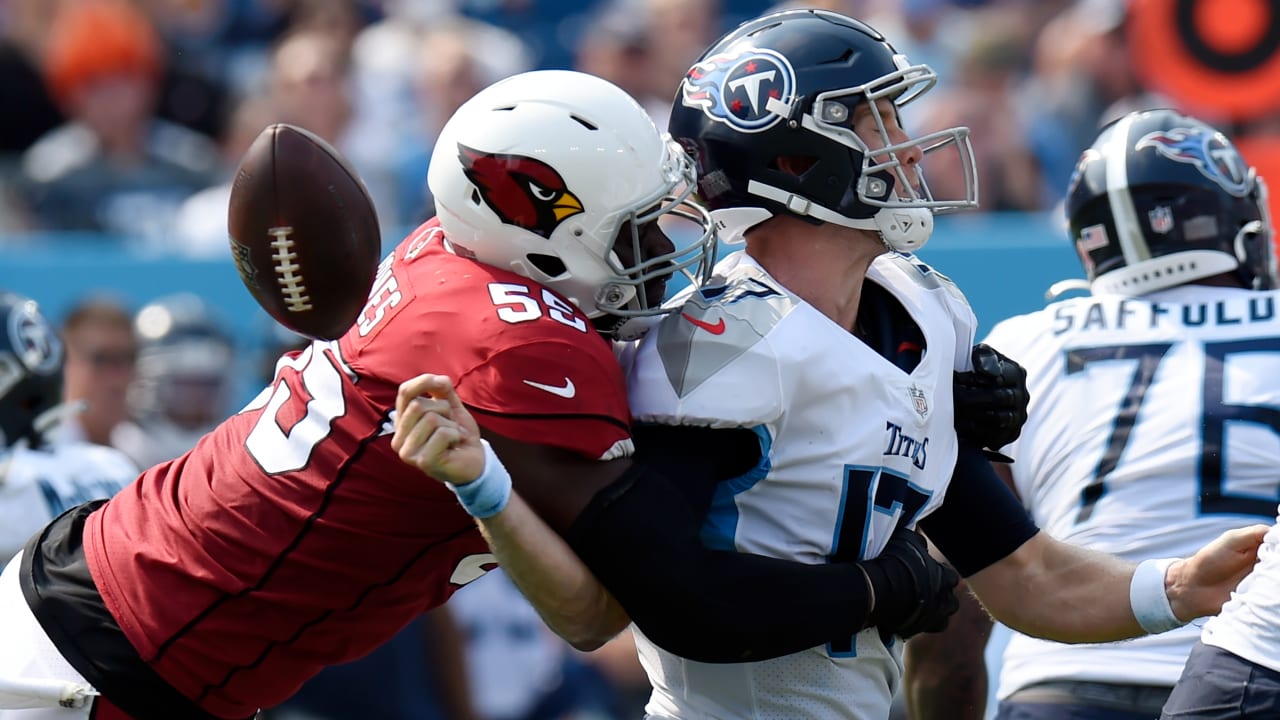 Kyler Murray and the rest of the Cardinals' offense looked fantastic and had a field day against the Titans defense. But Chandler Jones was the player to watch this game with him having 5 sacks in one game which some players take a whole season to get. The rest of the Cardinals' defense also looked fantastic with a lot of pressure being put on Ryan Tannehill. Due to all this pressure, star RB Derrick Henry and newly acquired WR Julio Jones could never really get going and underperformed compared to their extremely high standards. If this game showed anything for the Titans it's that the O-line needs to improve a lot if they want to be in Super Bowl contention. But Titans offensive lineman Taylor Luwan isn't taking the dominant game by Chandler Jones and brushing it off as a bad game but is instead using it as motivation. Taylor Luwan said on Twitter "Got my a– kicked today, no way around that. I let the team and the fans down. Thank you Chandler Jones for exposing me. It will only force me to get better." So if there is a positive for the Titans and their O-Line it's that they are using this as motivation and they can only go up from here. 
Chiefs vs Browns
(33-29) Chiefs
This season the Browns are looking like this is the year for them to make a deep postseason run. Even with the loss to the defending AFC champion Chiefs, they showed that they are a legit squad and aren't like the Browns of the past. They were going back and forth up until the fourth quarter when the Browns started to slow down and the Chiefs took over. Patrick Mahomes as usual had a great game throwing for 337 yards and 0 interceptions. Mahomes' number one receiver Tyreek Hill also had a stellar game getting 197 yds and a touchdown. Though he didn't throw any tds this game Baker Mayfield still played great throwing for 321 yds and only 1 interception. If there is anything to come out of this game it's that the AFC postseason is going to be extremely fun to watch this year with extremely talented teams that could be capable of taking down the powerhouse Chiefs. 
Saints vs Packers
(38-3) Saints
What was supposed to be the first week of "The Last Dance" for Aaron Rodgers and the Packers ended up being the Jameis Winston show. Jameis Winston threw 145 yards and 5 TDs to lead the Saints to blowout the Packers. This is Jameis' first year being the full-time starter in New Orleans after sitting behind HOF QB Drew Brees. Maybe waiting a year behind one of the best QBs of all time helped him because he didn't look like his old Tampa Bay self and ended with 0 interceptions. The Packers defense greatly underperformed as well which gave the Saints the advantage that would help them blow out the Packers. This was also one of Aaron Rodgers' worst games he has played in an extremely long time with him throwing 0 touchdowns and 2 interceptions. Now this game does come after an MVP season for Rodgers and a very public fallout with the Packers over different ideas of where the team should go. Fans obviously expected him to prove to the organization that he is still a star quarterback and they shouldn't try to even think of replacing him with Jordan Love but, this game did not help his case at all. If Aaron Rodgers and the Packers want to make the most of what is most likely Rodgers' last season in Green Bay the defense needs to improve and Aaron Rodgers needs to play up to or close to his MVP self just last season. Jameis Winston is also a big thing to pay attention to after this week to see if he can keep up this pace or if this game was just a fluke. 
Leave a Comment
About the Contributor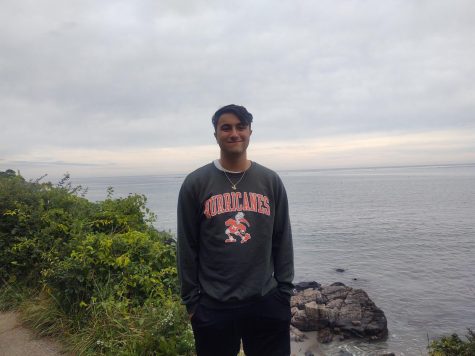 Brendan Granata, Staff Writer
Brendan is a junior here at West Morris Central and this is his first year writing for The Paw. He has a very strong interest in all things sports but...