Power Rankings, How Big Will Offseason Moves Affect the Landscape of the NBA?
The NBA draft and free agency came with many surprises that left NBA teams and fans in shock. We saw a new big three form in Los Angeles surrounded by LeBron James, Anthony Davis, and Russell Westbrook. On top of the new big three, the Lakers brought in Carmelo Anthony and Dwight Howard to cap off their title hopes. 
Two teams who seamlessly won free agency were the Chicago Bulls and Miami Heat. The Heat brought in veteran guard Kyle Lowry via sign-and-trade with the Toronto Raptors while the Bulls would bring in Demar Derozan and Lonzo Ball in separate trade deals. 
Two top dog teams in the east, the Milwaukee Bucks and the Brooklyn Nets will look to prevail as champions of the Eastern Conference. Both teams made moves that will help them this season as the Nets brought in Patty Mills, whilst the Bucks brought in George Hill and Grayson Allen. 
With that being said, in light of the multitude of changes in the NBA, where do all 30 teams rank in my post-NBA Finals power rankings? 
These Rankings are based upon where I, Sean Davies believe teams belong next season. 

1. Brooklyn Nets 
After a mere half-inch difference in shoe size put a halt to the Brooklyn Nets championship hope, the team's main focus was to get healthy. With huge additions of guard Patty Mills and forward James Johnson, Brooklyn looks to fill their bench depth with veteran leadership. Forward LaMarcus Aldridge also rejoined the roster after briefly retiring due to medical reasons. 

2. Los Angeles Lakers 
With a huge Shock on draft night, the Los Angeles Lakers sent Kyle Kuzma, Kentavious Caldwell-Pope, and Montrezl Harrel to Washington for Russell Westbrook and draft capital. In an attempt to surround the newly formed big 3 of LeBron James, Anthony Davis, and Russell Westbrook, the Lakers brought in veteran talent in Rajon Rondo, Dwight Howard, Carmelo Anthony, DeAndre Jordan, and Trevor Ariza. However, some view this roster as an elite talent that will take the league by storm, while others think that the team's average age will play a factor down the line. 

3. Milwaukee Bucks 
Coming off their first NBA championship in over 50 years, the Milwaukee Bucks show no signs of slowing down. Despite watching P.J. Tucker walk in free agency, the organization made moves and brought in veteran leadership in George Hill and traded for a young defensive guru in Grayson Allen. After filling their dark void with an NBA championship, Giannis Antetokounmpo and the Milwaukee Bucks look to make it back to back. 

4. Phoenix Suns 
Signing Chris Paul to a four-year $120 million deal is by far the biggest offseason move made by phoenix. In a deal that's set to expire when he turns 40, the Suns look to Paul to be a fundamental piece in helping reach the finals. On top of re-signing their top dog floor general, Phoenix also brought back Cameron Payne, Frank Kaminsky, and Abdel Nader. The Suns look to bounce back after a promising trip to the finals. 

5. Denver Nuggets
With Jamal Murray returning from an ACL tear suffered last April, the Nuggets could potentially win the west with talent surrounding Nikola Jokic. Resigning guard Austin Rivers and swapping out Paul Millsap for Jeff Green, are pivotal moves in an attempt to build team depth. With a core of MVP Nikola Jokic, a healthy Jamal Murray, and a promising talent in Michael Porter Jr., the Denver Nuggets will be the team to beat.  

6. Utah Jazz 
Despite a disappointing playoff run which saw the Jazz exiting in the second round, Utah had priorities coming into the offseason. The first Priority was re-signing All-Star point guard Mike Conley, who gave a serviceable 16.3 ppg and 6 apg during the regular season. In addition to signing Conley, Utah replaced backups Derrick Favors and Georges Niang for Rudy Gay and Hassan Whiteside. Although lacking playoff success, Donavon Mitchell is optimistic for the season that lies ahead. 

7. Miami Heat 
The Miami Heat have seemingly won free agency. By adding veteran point guard Kyle Lowry, a defensive-minded forward in P.J. Tucker, and a gritty Markieff Morris, the team looks to complement the duo of Jimmy Butler and Bam Adebayo. Despite adding veteran talent to a spirited team, the Heat need the young talents of Tyler Herro and Duncan Robinson to step it up in order to make a deep playoff push. 

8. Los Angeles Clippers 
The Clippers had a successful free agency which saw the team re-sign Nicholas Batum and Reggie Jackson. Although they lost guards Patrick Beverly and Rajon Rondo, the Clippers brought in defensive guard Eric Bledsoe to fill the void. Despite having a phenomenal offseason, the team's success will piggyback off the health of Kawhi Leonard as he underwent surgery to heal a partially torn ACL. 

9. Philadelphia 76ers 
All-NBA point guard Ben Simmons is the only thing circling around Philadelphia's head at the moment. After a disappointing 2nd round which saw Ben Simmons underperform, the 76ers star was slashed and slandered via social media. This leaves Philly in an awkward spot as GM Daryl Morey has consistently shown that he will not trade a player for less than he is worth.  Simmons has not spoken to Philadelphia officials since late August and has recently reported he will not be attending training camp starting next week. So what does this mean for Philly? Assuming Ben Simmons is traded, the 76ers will be left with a core surrounded by Joel Embiid. With tons of young talent, veteran leadership, and a potential trade gem in Ben Simmons, the Philadelphia 76ers have the perfect blueprint for a championship roster. 

10. Dallas Mavericks 
With a first-round series vs the Clippers that saw the Mavericks lose in seven games, the Dallas front office quickly turned to shambles. After the disappointing exit, Head Coach Rick Carlisle and GM Donnie Nelson both parted ways with the organization which saw Dallas bring in new head coach Jason Kidd and GM Nico Harrison. The Mavericks were also able to tie down Luka Doncic to a max extension as well as bring in sharpshooting guard Reggie Bullock. However, the question still remains, did the Mavs provide enough talent around Luka Doncic in order to make a playoff run? 

11. Atlanta Hawks
The Hawks shocked the world this season as they reached the conference finals. The team looks to run it back by extending John Collins to a 5-year $125 million extension. On top of bringing back their core roster, Atlanta had a successful draft which saw them bring in Jalen Johnson and Sharife Cooper; two young talents with tons of upside. In a three-way trade with the Kings and Celtics, the Hawks brought in veteran guard Delon Wright who averaged a respectable 10 ppg for Sacramento last season. 

12. Golden State Warriors 
All eyes in Golden State will be on the return of Klay Thompson after missing two seasons with ACL and achilles injuries. The vacant spot in the shooting guard position has been apparent since his departure and leaves the team at a major disadvantage. However, the Warriors had a successful offseason which saw them pick up new lottery picks Johnathon Kuminga and Moses Moody to add to an already young roster which includes James Wiseman and Jordan Poole. In addition to new young spirits, Golden State brought in veterans Andre Iguodala, Otto Porter Jr., and Nemanja Belicia in an attempt to bring a strong veteran presence to the squad. With All-Nba point guard Stephen Curry,  the Warriors could be higher on this list when it is all said and done. Nevertheless, the success of this organization will ride on the coattails of Klay Thompson's anticipated return. 

13. Boston Celtics 
The Celtics are left in a very interesting position while in the midst of a first-round exit to the Brooklyn Nets. Head coach Brad Stevens was promoted to General Manager after Danny Ainge stepped down voluntarily. This left Boston with signing former Nets assistant Ime Udoka as their head coach. The Organization also parted ways with point guard Kemba Walker and Evan Fournier and swapped them out for veterans Dennis Shroeder, Al Horford, and Josh Richardson. With a core surrounded by Jaylen Brown and Jayson Tatum, the new-look Boston Celtics will try to turn their playoff misfortune around. 

14. Portland Trailblazers
One major move made by the Blazers was re-signing Norman Powell. On top of Powell, Portland brought in Cody Zeller, Ben McLemore, and Tony Snell on mid-level exceptions. Despite new faces around the organization, there is still tremendous pressure surrounding Damian Lillard and the talent the front office can put around him. Overall, Portland will need a new coaching staff paired with an MVP-caliber season by Damian Lilliard in order to exceed expectations. 

15. Chicago Bulls 
The Chicago Bulls had one of the better offseasons in the NBA. In an attempt to surround all-stars Zach Lavine and Nikola Vucevic, Chicago brought in Demar Derozan, Lonzo Ball, and Alex Caruso. Along with their free-agent additions, the Bulls also drafted Ayo Dosunmu with the 38th pick in the second round. Despite big moves being made, there is still uncertainty with how the team will mesh next season. 

16. Memphis Grizzlies 
Despite losing in the first round to the Utah Jazz in 5 games, the Memphis Grizzlies have tremendous upside that surrounds a young core of Ja Morant, Jarren Jackson Jr., and Dillon Brooks. Over the summer, Memphis brought in big man Steven Adams and traded for 22-year-old Jarrett Culver in exchange for Patrick Beverly. The Grizzlies had a successful draft which saw them trading up in order to acquire Zaire Williams at the No. 10 overall pick. With prodigious young talent, the Memphis Grizzlies are trending in a positive direction for next season. 

17. Charlotte Hornets
By signing free agent Kelly Oubre and drafting James Bouknight and Kai Jones, the Hornets are consistently looking to add to their young core. Re-signing Terry Rozier to a four-year, $97 million extension, is another viable move that has the team's sight set on the playoffs for the first time since 2016. Overall, this roster is one of the more unique rosters in the league as it is led by Rookie of the Year Lamelo Ball. 

18. New York Knicks 
After 8 long years of pain and torment suffered by Knicks fans, New York finally achieved a playoff berth. However, despite this major success, the Knicks were embarrassed and defeated in 5 games by all-star Trae Young and the Atlanta Hawks. With eyes set on next season, the Knicks brought in veteran guard Kemba Walker and Evan Fournier in an attempt to improve their offensive struggles. With returning talent in Alec Burks, Derrick Rose, and Nerlens Noel, New York looks to run it back with first-time all-star Julius Randle. Regardless of new talent being brought in, the New York Knicks still present a lackluster roster that will not come to par with the fluke of success achieved last season. 

19. Indiana Pacers
After not making the playoffs due to a season riddled with injuries, the Pacers brought in veteran coach Rick Carlisle in search of a fresh start. When healthy, the Pacers have tremendous offensive firepower with the likes of T.J. Warren, Caris LeVert, and Domantas Sabonis. Despite losing key players in Doug McDermott and Aaron Holiday, the team brought back T.J. McConnell and drafted Chris Duarte with the 13th overall pick. 

20. New Orleans Pelicans 
In an offseason that saw New Orleans lose Lonzo Ball and bring in Tomas Satoransky, Garrett Temple, Devonte' Graham, and Jonas Valančiūnas, the Pelicans are left with a very strange infrastructure of a roster. On one hand, the Pelicans have potential powerhouses in Zion Williamson and Brandon Ingram who both look to take a major leap next season. On the other hand, the team has a relatively fresh roster led by new head coach Willie Green. For now, the future of the Pelicans is cloudy, however, if the organization plays their cards right, New Orleans could potentially pose a threat to the Western Conference.  

21. Toronto Raptors 
Kyle Lowry leaving Toronto to join the Miami Heat left behind a young core of Pascal Siakam, Fred VanVleet, and OG Anunoby. The Raptors remain optimistic as they drafted young talent in Scottie Barnes with the fourth overall pick. Now Toronto probably will not make much noise in the Eastern Conference, however, with a new look team containing tons of young talent, the Raptors will be one of the more entertaining teams to watch in basketball. 

22. Washington Wizards
After sending Russell Westbrook to the Los Angeles Lakers, the Wizards are left with more depth than ever. By gaining Kyle Kuzma, Kentavious Caldwell-Pope, and Montrezl Harrell, Washington places a nice supporting cast around star Bradley Beal. In an attempt to fill their point guard depth, the Wizards brought in Spencer Dinwiddie and Aaron Holiday. Despite their new additions, Washington will still look to fight for a play-in spot come mid-April. 

23. Sacramento Kings
Selecting Davion Mitchell with the 9th overall pick in this year's draft, seemed like a smart move by the Sacramento Kings as the defensive-minded guard will mesh well within their offense. De'Aaron Fox, Tyrese Haliburton, and Buddy Hield will look to lead the squad to a playoff berth for the first time since 2006, however, that is easier said than done. Uncertainty still arises as the team does not know how new center Tristan Thompson will mesh with an already established frontcourt of Marvin Bagley III and Richaun Holmes. 

24. Minnesota Timberwolves
Ending the 2020-21 season with tremendous momentum, the Minnesota Timberwolves look to carry it over into the coming season. Despite not making many offseason moves, the Wolves brought in defensive guard Patrick Beverly in exchange for 22-year-old Jarrett Culver. Although a questionable move, Patrick Beverly brings a charismatic, gritty attitude to a relatively young Minnesota core. The Timberwolves look to make great strides moving into next season backed behind Anthony Edwards, D'Angelo Russell, and Karl-Anthony Towns. 

25. Cleveland Cavaliers
Cleveland looks to make the playoffs for the first time since the departure of LeBron James in 2018. By drafting Evan Mobley with the 3rd overall pick, the Cavaliers add a big-time forward to a young core which includes Collin Sexton, Darius Garland, Isaac Okoro, and Jarret Allen. However, Cleveland brought in former Bull Lauri Markkanen which was a move that left many scratching their heads as Markkanen does not seem to fit with this roster. With a frontcourt that includes Kevin Love, Evan Mobley, Jarrett Allen, and Lauri Markkanen, Cleveland is left with a very awkward distribution of playing time that might ruffle the feathers of certain Cavalier players. 

26. Detroit Pistons 
After drafting 6 foot 7 point guard Cade Cunningham, the Detroit Pistons have got their guy. Paired with a continuously improving Jerami Grant, the Pistons have potential to be one of the better teams in the eastern conference. However, to achieve this goal, much of their success will depend on the evolution of a young core that involves Saddiq Bey, Hamidou Diallo, Sekou Doumbouya, Killian Hayes, and Isaiah Stewart.

27. San Antonio Spurs 
San Antonio seems to be in pursuit of a fresh start after Demar DeRozan walked to the Chicago Bulls. In an offseason that saw Rudy Gay, Trey Lyles, Patty Mills, and Gorgui Dieng all sign elsewhere, the Spurs brought in Thaddeus Young, Al-Farouq Aminu, Doug McDermott, and Zach Collins. With the new and improved team, the Spurs look to start a youth movement led behind guys such as Dejounte Murray and Keldon Johnson. 

28. Houston Rockets
Although finishing with a 17-55 record last season, Rockets fans still have hope after a successful draft. With the No.2 pick, Houston selected Jalen Green and added three more first-round picks in Alperen Sengun, Josh Christopher, and Usan Garuba. Jalen Green paired with a young core of Kevin Porter Jr. and Christian Wood could prove to be a very interesting and entertaining group in Houston for years to come. 

29. Oklahoma City Thunder
Although the draft lottery did not fall in favor of Oklahoma, the Thunder were still able to come away with the No.6 overall pick which turned out to be Australian forward Josh Giddey. During his stint with the OKC summer league squad, however, Giddey would tweak his ankle which would prove to be a minor setback for the organization. The Thunder also locked up Shai Gilgeous-Alexander to a max extension as well. Despite not much recent success, the Oklahoma City Thunder have tremendous potential as the team possesses 36 draft picks over the next 7 years. 

30. Orlando Magic 
After drafting Jalen Suggs on draft night 5th overall, the Orlando Magic have a key piece to build around. Shortly after drafting Suggs, the Magic selected Franz Wagner from Michigan with the 8th overall pick. The two young players have tons of potential in which the Magic hope to capitalize on whilst Johnathon Isaac and Markelle Fultz return from significant knee injuries. Times are looking up in Orlando despite being a rebuilding team for the past half a decade. 
NBA logos courtesy of ESPN.com 
Leave a Comment
About the Contributor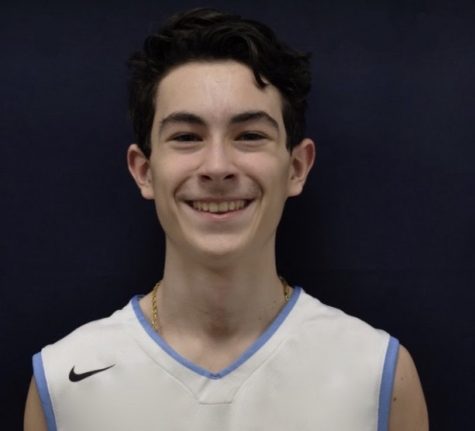 Sean Davies, Staff Writer
Sean is a senior at West Morris Central. He enjoys playing sports such as track, basketball, and football. This is Sean's first year with The Paw and he...