Review of the Netflix Original: Before I Wake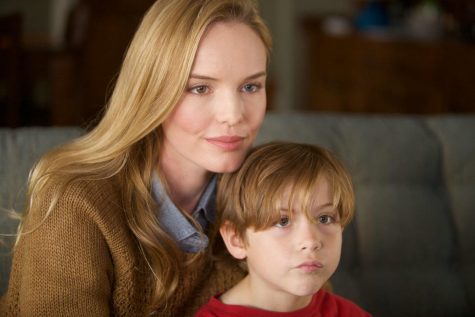 Before I Wake is a Netflix original movie about a young boy named Cody (played by Jacob Tremblay) who has a special, yet dangerous gift.  To start, he is adopted by a heartbroken couple, Jessie and Mark Hobson (Played by Kate Bosworth and Thomas Jane). Cody lost his mother as she became sick when he was little and the Hobsons recently lost their previous son, Sean, in a freak accident. Already this movie is an emotional rollercoaster, however, it is just getting started.
 Not long after having Cody, Jessie and Mark start to witness unnatural occurrences while he slept. These events started as innocent butterflies floating around the house: however, Cody's real life dreams progressively got stranger as everytime he would go to sleep, the couple's deceased son, Sean, would appear in the living room. The incidents would only last a couple minutes at a time and would end immediately after Cody woke up. He would constantly apologize for what seemed like nothing at the time, and if anything, Jessie saw it as a miracle. The Hobsons concluded that whatever Cody dreams appears in real life: however, they soon realize his dangerous nightmares do too. 
It was also discovered that Cody takes caffeine pills, sugar packets, etc in order to stay awake. When asked why he is avoiding sleep he tells Jessie that someone called "The Canker Man" would come eat them. Believing it was just a silly monster Cody made up, she sends him to sleep and only notices small noises throughout the night but brushes them off as she's convinced it's just her mind playing tricks on her. 
Jessie is a nurse and has a doctor prescribe medication to help Cody sleep. That night, she drops the pill in a glass of milk and Cody falls asleep soon after. Jessie quickly realized that she made a fatal mistake as The Canker Man, a skeletal, half-dead monster appeared in their house. Unable to wake Cody due to the drugs, Mark is taken by The Canker Man and Jessie gets knocked unconscious. Cody gets taken back to foster care as it was presumed Jessie drugged him for an abusive reason as few people knew about Cody's power. 
The rest of the movie is a raw and emotional journey for Jessie and she tries to understand more about Cody and his abilities and tries to find a way to stop the demon tormenting him all while dealing with the loss of her husband. She is able to uncover the true origins of the Canker Man and where Cody's fear of him came from.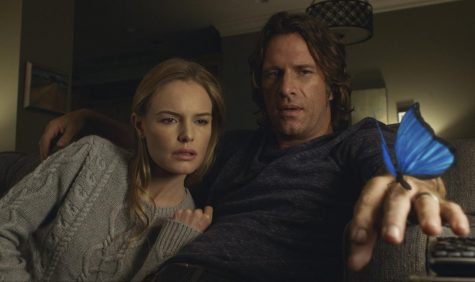 This is one of my all time favorite movies. While it's not perfect, it checks off everything I look for in a good film. It has a great plot, amazing actors, and breathtaking CGI. Jacob Tremblay, excels at his role. His acting sent chills down my spine. The fact that the Hobsons, specifically Jessie, use Cody as what they describe a "home projector" in order to reunite with their son Sean once again is a heartbreaking and very powerful concept of the movie. I won't leave any spoilers, however, I must say the ending is my favorite part. Everything comes full circle and the watcher gets to learn about the origins of the monster. The last few minutes tie everything together and give the watcher an "ohhhh" moment. 
While there are many amazing elements to this film, if you are looking for a horror movie that keeps you up at night, then this one isn't the one for you. While it is listed as horror and has a few jump scares, they are pretty predictable and only make your heart jump a bit, that is if you weren't already anticipating them. Before I Wake is much more of a thriller-fantasy, with bits of horror elements sprinkled throughout. The acting, CGI, and emotional plot all tied together make this a great movie. I would highly recommend this movie to anyone who isn't the biggest fan of horror but wants something that'll make them jump a couple times. Anyone who wants to test the waters of the horror genre without getting terrified right off the bat, this is the movie for you. 
Leave a Comment
About the Contributor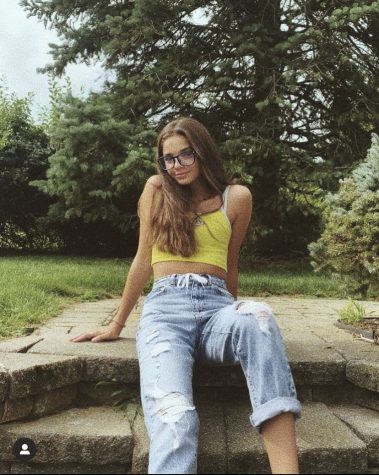 Lauren Allocca, Staff Writer
Lauren is a Junior at West Morris Central. She enjoys writing, the outdoors, and spending time with her family and dog. This is Lauren's first year with...