Monthly Check-in with the BOE
With schools, there's always one guarantee… homework. Yes, but also the Board of Education to ensure a wonderful school year for teachers and students. The Board of Education does so much work "behind the scenes" that we often neglect all they do, so here's an overview of the Board of Education…
The West Morris Regional High School District Board of Education is made up of nine members:  Don Storms, Natasha Chandler, Marina Kontos, Thomas Brooks, Joseph Galayda, John Sheppard, Suzanne Bliesath, Robert Strobel, and Lisa Woodring who represent five boroughs in western Morris County. Robert Strobel has been elected the new President of the Board of Education with Lisa Woodring serving as the Vice President. The members also include two student representatives from the high schools: Alex Hoberman from West Morris Central High School, and Kayla Sorge from West Morris Mendham High School.
Alex Hoberman stated, "It is an honor to be the Student Representative to the Board of Education. As the board hopes to improve the student experience, it has been refreshing to see how invested the administration and faculty are in cultivating a rich and fun learning environment. Mr. Rymer and I meet regularly to highlight the best of our school to the board and foster an open forum between the administration and students; I also formed a student committee that meets with Superintendent Ben David to provide direct insight to him. This connectivity will make this school year the best one yet."
Since the start of the school year, the Board of Education has only held one meeting on September 13th, 2021 at West Morris Mendham High School. As many topics were discussed, one of the main concerns regarding how the schools should continue safely reopening in response to the Coronavirus. As COVID-19 is quite serious and has taken a major toll not only in our school district but around the globe, it is in the Board of Education's best interest to help the schools remain safe and open. 
As the school year continues on we can look forward to all the work the Board of Education has in store to guarantee that the WMC community thrives under unprecedented circumstances. Make sure to keep up with what is going on with the Board of Education by checking out The Paw! 
Leave a Comment
About the Contributor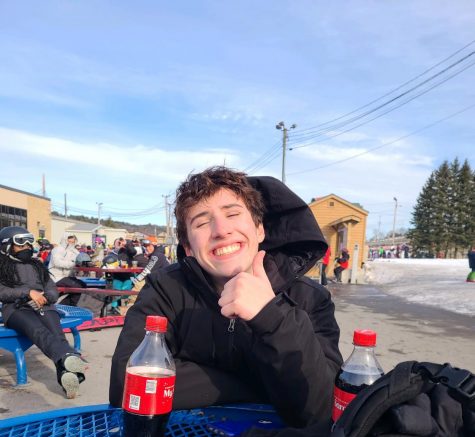 Sebastian Gutkin, Editor-in-Chief
Sebastian Gutkin is a senior here at West Morris Central High School and is currently Editor-in-Chief. This is his third and final year writing for The...