September's Artist of the Month
West Morris Central's arts and fine arts departments have something for everyone. Within the departments, there are many opportunities to showcase student creativity whether students are on stage or in a classroom. Amongst these talented students, some have shown endless passion for their art through time and dedication. To honor all of the amazing work done by the artists of WMC, the staff of The Paw will be selecting an Artist of the Month. This month's recognition goes to Christopher Meehan.
While at WMC, Christopher Meehan has been a faithful member of the music department, was chosen to sing in the Morris Area Honors Choir for 2 years, and is currently in the student-led acapella groups Howlers and Noteworthies. In honor of the twentieth anniversary of 9/11 this past September, Meehan was given the honor to sing the National Anthem over the announcements.
The music program has greatly impacted Meehan's high school experience because "It has given me friends, new opportunities and new ways to express myself… it has given me new chances to strive for what I want to do." Meehan goes on to explain how the music program has affected himself as a person. He says, "It has shaped me into a better person and has truly grown me into the person that I am today." He has made so many memorable and impactful relationships with his peers while being involved in the music program.
After high school, Meehan says he "will not be fulfilling a music career, but will be attempting to audition for various ensembles in college and will try to take advantage of performance opportunities." Meehan encourages all students who are interested in the arts, more specifically singing to get involved in the program and take risks!
Leave a Comment
About the Contributors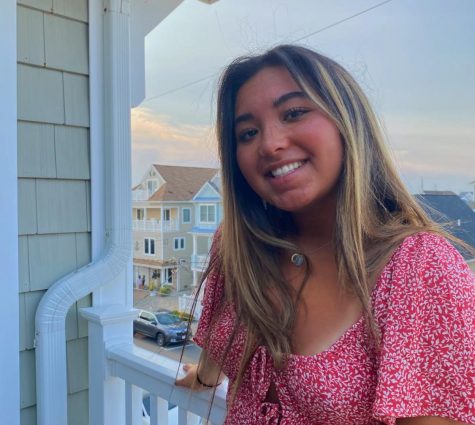 Emily Broadhurst, Staff Writer
Emily is a senior here at West Morris Central and this is her first year writing for The Paw. Along with writing, Emily is on the field hockey team and...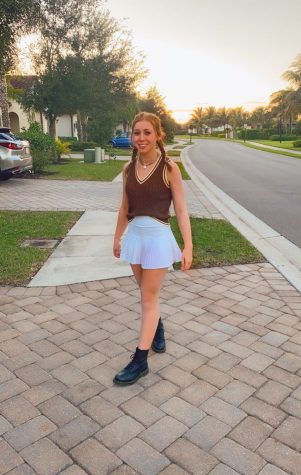 Sydney Schwartz, Staff Writer
Sydney Schwartz is a senior at WMC and this is her first and final year writing for the paw. She enjoys performing, fashion, and film. She's excited...