Windy City Wins WNBA Championship
After a 80 – 74 win over the Phoenix Mercury, the Chicago Sky have won the WNBA Championship. This is the organization's first time bringing back a championship to Chitown. 
The Sky took game 1, but Phoenix came in to tie the series 1-1 after game 2. Chicago came back and dominated to take back a series lead. Playing on their home court, the Sky won game 4 with a buzzer beating shot from Candace Parker making them the 2021 WNBA champions. 
The Chicago star knew the home court game four feeling all too well. Having played in the league for 14 seasons, now she has been 0-2 in these situations. Parker stated to ESPN after the game  "I could have four or five WNBA titles by now. And I could also have zero, I think it's made me really understand how important possessions are. We think about that last-second shot, but every possession is equally important."  But on Sunday Parker was on the other side of the story after winning her first game four at home to get her team a trophy.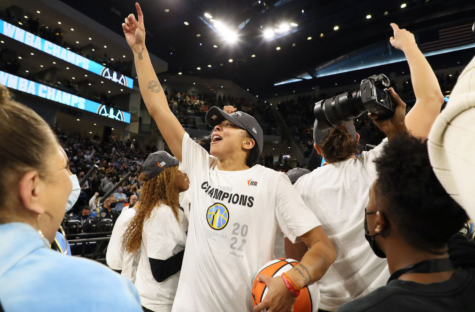 Parker had 16 points, 13 rebounds, five assists and four steals for the Sky which helped her achieve her goal of bringing a championship back to her home (Parker grew up in Naperville Ill). Diana Taurasi from the Phoenix Mercury said "She's the most talented player I've ever been on the court with, hands down" Taurasi also stated "Her ability to do certain things on the court at the highest level surpasses everyone."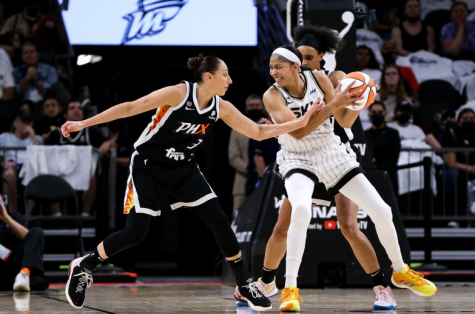 Coming into the postseason the Sky had a below average regular season but throughout the tournament proved to be the best team.
Leave a Comment
About the Contributor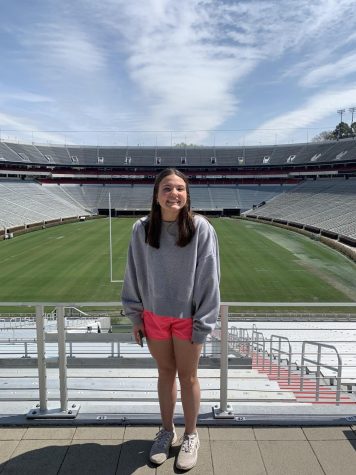 Lizzie Rubright, Sports Editor
Lizzie is a senior and in her third and final year writing for The Paw. Lizzie loves all things sports: watching them, playing them and especially writing...