NWSL Scandals Bring Greater Issues to Light
The National Women's Soccer League (NWSL) has prided themselves on being the best women's soccer league in the world. While their playing does reflect this, the operations of the league do not. Within the last four months, four male coaches have been fired due to their off field conduct.
This news has been so shocking that NWSL games were put on pause. On October 6 the games that were being played stopped during the sixth minute in order to recognize the 6 years it took for allegations against Paul Riley to be made public. Paul Riley, one of the most decorated and respected coaches in NWSL history was accused by former players Mana Shim and Sinead Farrelly of coercing players to have sex with him, verbal abuse, anti-gay comments as well as other inappropriate behavior.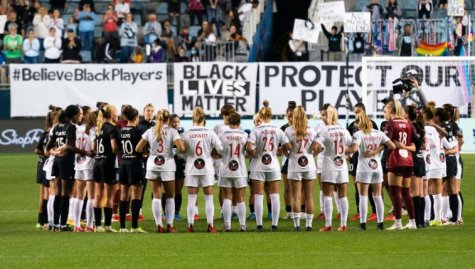 Riley coached for semi pro teams until 2014 when he was hired as the head coach for the Portland Thorns. Farrelly was a part of two of his semi pro teams where his actions towards her were inappropriate, such as making her sit on his lap and proceeding to grab her hips. Farrelly joined Kansas City FC in 2013 but once Riley was coaching the Thorns he traded for her. Farrelly was so traumatized by the events that she collapsed on the field in July of 2014. Farrelly is not the only one of his former players who has felt this way. "He really commands the kind of social culture he wants on the team," an anonymous player told The Athletic. "He has the authority. People don't really push him on it, everyone accepts that just how he is. You're trying to survive in his hierarchy."
Mana Shim, a former Thorns midfielder, experienced similar things to Farrelly. Riley asked her to watch film with him, but in his apartment or hotel room. Another instance both Farrelly and Shim were brought back to Riley's apartment after the team went out to a bar. Riley offered both women more alcohol and then made the two kiss so that the team wouldn't have to run a suicide mile.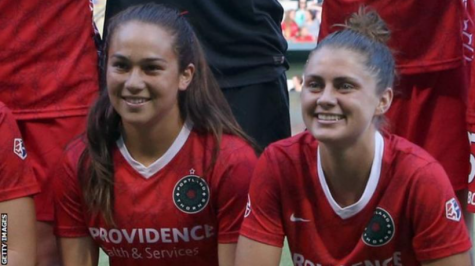 While the stories of Riley's actions are disturbing, what is even worse is that following these events in 2015 Shim with the help of teammate Alex Morgan reported the behavior to the league and the team front office. The situation was handled very quietly which allowed him to keep his coaching career alive for another 6 years endangering even more players.
The incident with Paul Riley is not the first time this has ever happened before; in reality it is a far too familiar instance. Richie Burke of the Washington Spirit was fired in September for verbal abuse of his players. Former players had already spoken out against him before his hiring but the management chose to ignore it. Much like the situation with the Thorns, Spirit players had reported the issues internally however the situation was handled quietly. There have been many other incidents like these in the NWSL, not just recently, but far back in the league history but after a few they all start to sound the same.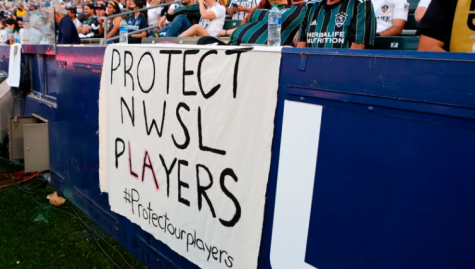 However, there is some hope because rather than shutting down the league completely and wiping away all the hard work of the women who helped build this league because of the acts performed by their male coaches, the players have unionized so the power is in their hands now. The NWSL Players Association stated that "We refuse to be silent any longer, our commitment as players is to speak truth to power. We will no longer be complicit in a culture of silence that has enabled abuse and exploitation in our league and in our sport."
Leave a Comment
About the Contributor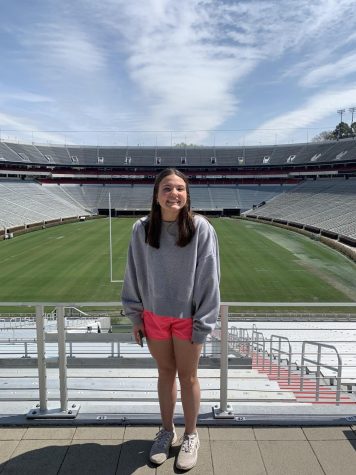 Lizzie Rubright, Sports Editor
Lizzie is a senior and in her third and final year writing for The Paw. Lizzie loves all things sports: watching them, playing them and especially writing...