One Shot for $200 Million: NBA and the Fight Against COVID-19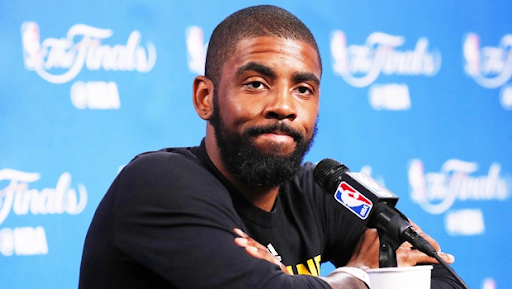 The COVID-19 pandemic has shown its face yet again in the world of basketball. This time putting pressure on NBA Commissioner Adam Silver to raise restrictions and mandates on his players for the 2021-2022 NBA season. However, the entirety of the decision is not for Silver to make. The National Basketball Players Association (NBPA) has consistently addressed their concerns over a vaccine mandate saying that it is a player's decision whether they get vaccinated or not. This puts Silver in an awkward position as he believes there should be a vaccine mandate, however, he will not force his players to take the shot. 
With the 2021-2022 season already back in action, the NBA has rolled out new COVID-19 protocols that have certainly ruffled the feathers of some players. These Protocols include the following:
Undergo daily testing before entering team facilities or interacting with other players and staffers

Undergo lab-based game-day testing

No indoor dining in the same room as other players or Tier 1 personnel (anyone working regularly within 15 feet of players and referees)

Keep six feet of distance from any other person

Wear a face mask in almost all situations while inside team facilities

Have a locker as far away from vaccinated players as possible
At this point, over 95% of all NBA players are vaccinated, however, this leaves a handful of players unvaccinated. Bradley Beal, Jonathan Issac, and Kyrie Irving are among this handful. For Beal and Issac, they are exempt from taking the vaccine due to personal reasons as well as playing in a city with lower COVID-19 restrictions. However, Kyrie Irving, point guard for the Brooklyn Nets, has found himself in a whirlwind of backlash from fans and the media due to his stance on taking the vaccine. The Brooklyn Nets have recently come out with a statement regarding Kyrie Irving, saying that they will not allow him to participate in any team play, such as practice and games, until he is eligible by the state of New York to be a full participant. Despite the statement being made, this does not include away games in which Kyrie Irving could hypothetically play in. Now, Irving is completely ineligible to play home games due to New York restrictions and guidelines, however, if the Brooklyn Nets allow him to play in the upcoming 43 away games, Irving will lose close to $17 million of his annual $34 million contract. While Irving has losing $17 million looming around in his head, the stakes are much higher than that. Kyrie Irving is entering the third year of his four-year, $136.5 million contract, making him eligible for a four-year extension worth $186 million. He would have to exercise his player option in 2022-2023 to get the extension, however, this option is now off the table for the All-Star point guard. With the option off the table, Irving is putting up to $200 million in jeopardy. Despite the possibility of losing this large chunk of cash, Kyrie is fully aware of what's at stake. 
During a recent Instagram live, Kyrie Irving addressed the stalemate between him and the Brooklyn Nets. While a sound of regret seemed to chime in his voice, Irving made it clear he was not budging on his current situation, per NBA.com:
"I am doing what's best for me. I know the consequences here, and if it means that I'm judged and demonized for that, that's just what it is. That's the role I play, but I never wanted to give up my passion, my love, my dream just over this mandate.
"It's about choosing what's best for you. You think I really want to lose money? You think I really want to give up on my dream to go after a championship? You think I really just want to give up my job?"
-Kyrie Irving
With all the speculations and criticisms being made against Irving, he has made it clear that his career is not over. "No, I'm not retiring and no I'm not going and leaving this game like this," Irving said. "There's still so much more work to do and there still so many other (youngsters) to inspire, because I know they want to be better than me."
At the end of the day, Kyrie Irving is still a magnificent talent in the NBA. Although the Nets remain open to trades, Irving has seemingly fallen on his own sword. The consequences that come from the star point guard not only affect him, but the entire Brooklyn Nets organization.
Leave a Comment
About the Contributor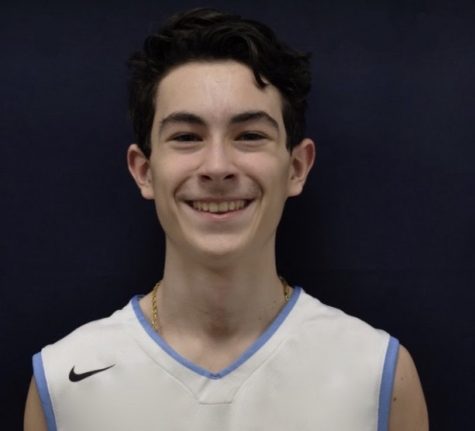 Sean Davies, Staff Writer
Sean is a senior at West Morris Central. He enjoys playing sports such as track, basketball, and football. This is Sean's first year with The Paw and he...