All Students in California Mandated to Receive the COVID-19 Vaccine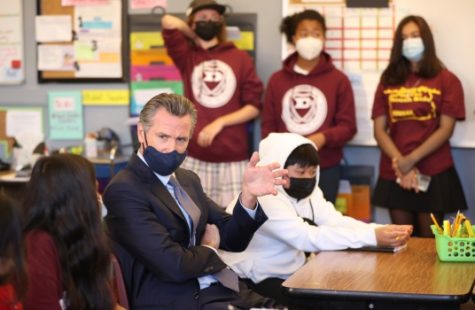 On October 1, 2021, California became the first state to require the COVID-19 vaccine for students attending in-person school. Governor Newsom has voiced his support for the mandate, however, the requirement will not be implemented until the vaccine is FDA approved for all school-aged children. "We intend to (have the requirement) once the FDA has fully approved the vaccine, which will give us time to work with parents and educators to build more trust and confidence and build out logistics so we can deliver on what we are promoting here today," Newsom told CNN in regards to the controversial mandate. 
The Pfizer vaccine is currently only FDA approved for people 16 years of age or older, and authorized emergency use for 12-15 year-olds. Due to the fact that the vaccine is not fully approved for students ages 12-15, they do not need to be vaccinated at the present time. It is predicted that the requirement will apply to grades 7-12 beginning on July 1, 2022. However, according to Newsom, this is subject to change based on local health jurisdictions and education agencies that can implement requirements ahead of the state depending on local circumstances. 
Although many are in support of the mandate, yearning for a sense of normalcy that they believe the vaccine could provide, others feel differently. Opponents to the vaccine have not been afraid to voice their opinion, gathering at protests, staging walkouts, and keeping their children home from school to express their disapproval of the mandate. 
Parent Taylor Ghiorzo, who organized an anti-vaccination rally outside of the Vacaville school district office told FOX 40, "This is where me and other parents draw the line and we will pull our kids from the districts across California." She was not alone in her dissent of the vaccine, with some going as far to say they would resort to homeschool should their children be ordered to receive the vaccine. 
Despite a number of people opposing the mandate, many believe in vaccinating students as a means of lowering cases and keeping children in school. A spokesperson with the governor's office expressed to FOX 40 that "the state already requires that students are vaccinated against a range of viruses such as measles, mumps, and rubella – there's no reason why we wouldn't do the same for COVID-19."
The resistance to vaccinations is nothing U.S school systems haven't experienced before with parents finding loopholes and falsely claiming religious exemptions to avoid getting their child school ordered immunizations. It is likely the COVID vaccine will follow in similar trends and districts in California will have to manage the strong opposition to the mandate.
Leave a Comment
About the Contributor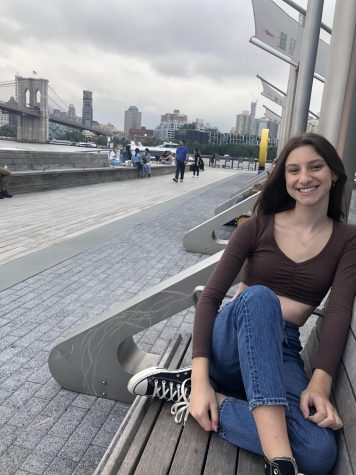 Elise Hennebery, Staff Writer
Elise is a sophomore and will be writing as a Journalism I student. She is excited to learn from other students and writers to broaden her skills throughout...